(Jimmy Buffett fan talks about how he loves Frisco! Interview by FC Dallas player, Bobby Warshaw.)
Its Margaritaville in Frisco, Texas this Saturday May 4th. That means only one thing: Jimmy Buffett is in town along with his fan following of Parrotheads!
I've never been out to a Buffett concert before, so naturally the question arises in my mind, "what exactly am I getting myself into here?" I've heard a lot of stories from years past, but only time will tell on how Buffett's "Songs from St. Somewhere" Tour 2013 will unfold. One thing is for sure; I'm excited!
I'm also fairly convinced that I'm in for a once-in-a-lifetime type of experience. Let's take a moment to review how I got to that conclusion...
1. The Parrotheads. These fans are so crazy, fun, and loyal that they have their very own unique name!

Need I say more?...
2. The Tailgating. Besides sporting events, I have never heard of this level of tailgating for a concert before. But I love what I'm seeing:

Absolutely nuts, right?!
3. The Concert. The reason all the Parrotheads came out to Frisco to tailgate! Welcome to the stage, Jimmy Buffett!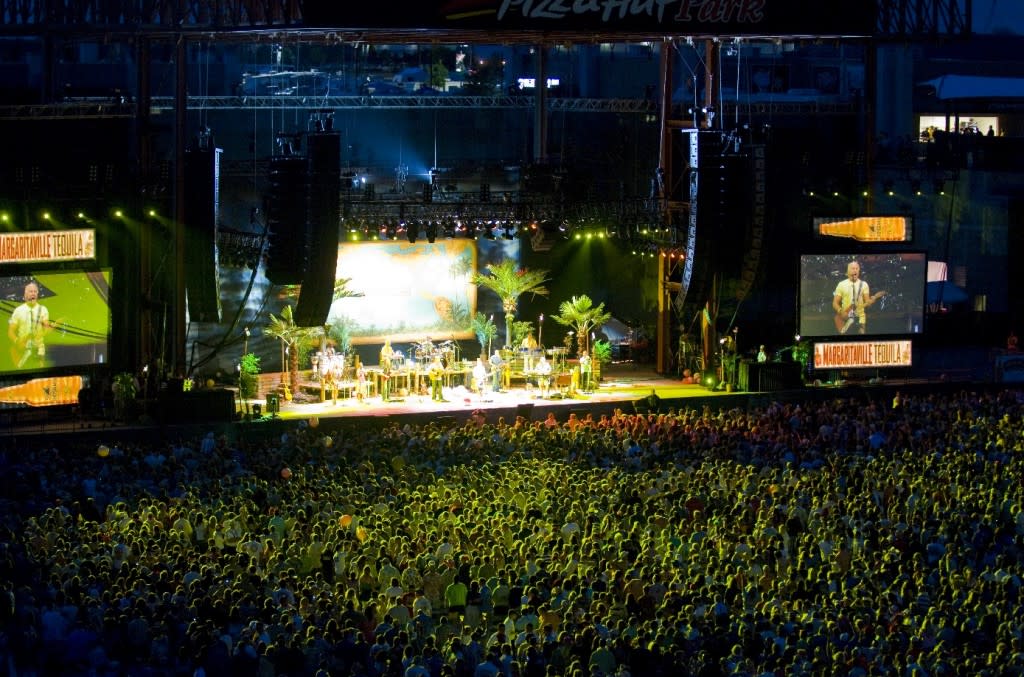 For more information on parking, policies and regulations, and a map of the FC Dallas stadium, check out the FC Dallas event page.
See you Parrotheads there!