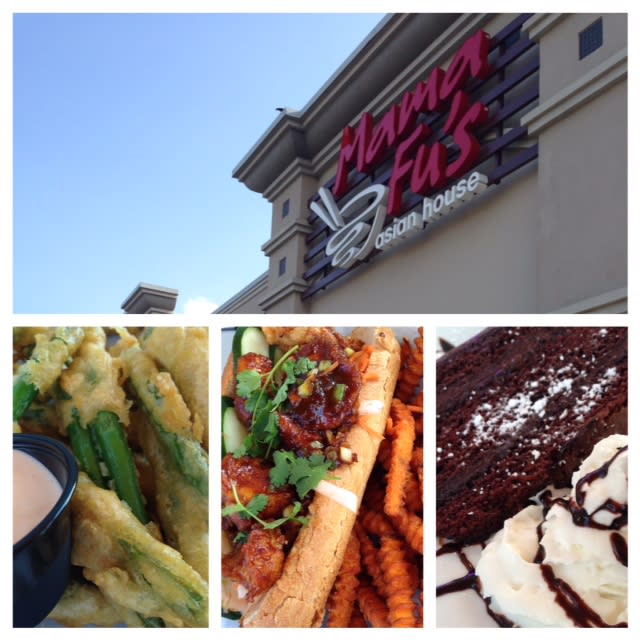 "Fresh, bold, and inspiring."
This simple yet powerful statement is how Mama Fu's puts their stake in the ground. Their Frisco restaurant recently invited me out to dine and check out THE Mama Fu's experience. And let me tell you...it did not disappoint. Curious why? Simply put, here are the 3 reasons the check out Mama Fu's in Frisco:
You can have it your way. Yes, yes that was Burger King's slogan..trust me, it applies here too. Need your entree gluten-free. No problem! Are you a vegan. No issue here! Just simply ask for your dish made the way that fits your needs and they can take care of it. No if's, and's, or but's about it.
A great spot to stay awhile. The location is convenient and right in the heart of Frisco's best shopping areas, at the intersection of Preston and 121. Chances are you're already over here running errands. When you pop in, you'll find the restaurant atmosphere is fun, modern, and inviting. And one of the best parts? It's casual eating that won't hurt your wallet. So why not relax, hang out on the patio, and stay for awhile.
The tasty food. Duh. You MUST try their fried green beans. They are awesome. Just do it. I would also recommend their Banh Mi chicken sandwich. The chicken (also a pork option) is cooked in spicy hoisin sauce and served on a baguette filled with pickled carrots and daikon radish, cilantro, and cucumber slices with sweet potato fries on the side. The flavor explosion in my mouth and all the ingredients complimenting each other really is a winning combination! Last but never least, their chocolate cake. I started off planning on "just having a couple bites". I demolished that thing. So yummy.
So there you have it! THE 3 reasons to check out Mama Fu's in Frisco. There of course are so many more reasons, but these are my personal favorites. Do you have another reason you like Mama Fu's in Frisco? I'd love to hear about it! Comment below or send me a note
here
.