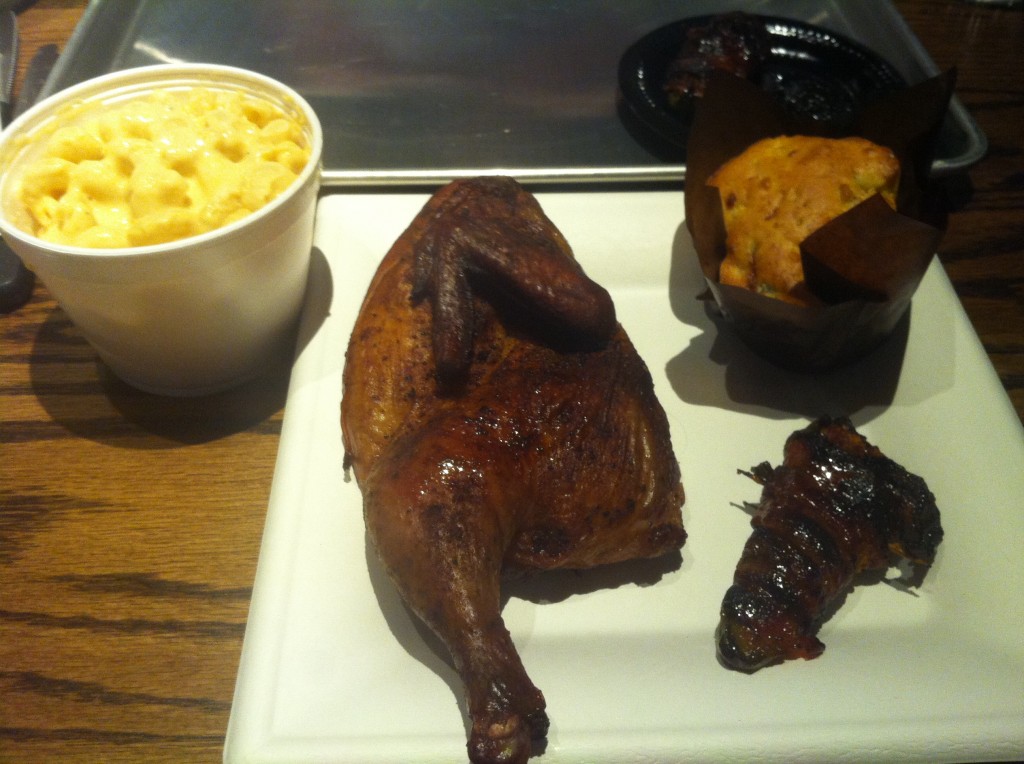 If you live in Texas, chances are you're no stranger to the barbecue scene that only Texas can serve up. There certainly is a fair share to choose from whenever the BBQ craving strikes. But, if you're looking for some of the best of the best, you should be heading to 3 Stacks Smoke and Tap House in Frisco, Texas. Opened in February 2013, 3 Stacks has been smoking and cooking up some seriously delicious dishes. Still need a reason to check it out for yourself? I'll give you three:
Quality + Quantity: Not only does 3 Stacks use quality, seasonal and fresh ingredients, but in the portion sizes definitely won't leave you hungry. In fact, you may just have enough to take home a doggy bag! My top picks are their mac-and-cheese and the jalapeno fire crackers.
Eat in your time table: whether you are looking to kick back and camp out at a table for awhile or grab a quick bite, 3 Stacks cafeteria meet bar style has you covered. There isn't much wait between walking in and being served up a hot plate of BBQ, only a short line and the walk to your table! The atmosphere is both warm and laid back, and the staff is exceptionally friendly and attentive.
Majority rules: Not only am I exclaiming my excitement over 3 Stacks, but so are a ton of other people! In fact, 3 Stacks is receiving a lot of attention. Check out these positive write ups and reviews (included, but not limited to):
Have you tried 3 Stacks Smoke and Tap House yet? I'd love to hear your own review. Comment below or send me a note!