Whether it's National Wine Day (May 25) or you're just craving a nice Pinot noir to cap off your work day, Frisco has many places that are sure to quench your thirst. Check out these 5 places the next time you're craving a glass of vino...
If you haven't checked out Eight11, you're missing out. This locally-owned, unique wine bar is located in Historic Downtown Frisco. Enjoy a creative wine and beer selection, eat great bites, and cozy up to live music on the outdoor patio. Want to try something new? Order up one of their popular Wine Flights, starting at $20.
EG Steak (formerly Estilo Gaúcho) brings the tradition of Southern Brazil to North Texas. Along with great food, this popular local spot serves up a great wine list. Not only is the extensive list full of unique selections, but EG Steak fans also rave about the restaurant's house wine selection. Not sure what to try? A safe bet is always a classic Malbec, which is considered a "rustic" version of Merlot, softer in tannins and lower in acidity with blackberry fruit in its youth. Yummmm.
TruFire Kitchen is a progressive American concept with Mediterranean, Italian and globally inspired dishes. Whether you it by the glass or by the bottle, their impressive wine list has made them a local staple for happy hours, dinner and brunch. 
One 2 One Restaurant
One 2 One serves varied American Classics some with new twists, in a comfortable, friendly atmosphere. Family owned and operated, they have designed and built this concept as a family and with the help of close friends. They have a great happy hour, outstanding cuisine, and an extensive and well priced wine menu.
Award-winning Randy's Steakhouse has been a staple in historic Downtown Frisco for the last 20 years. Enjoy some of the best steaks and wine in town in an 1869 Victorian style home. If you're looking for something interesting to do the last Thursday of every month, head to Randy's for the monthly 'Wine Dinner'. You'll enjoy a 5 course dinner that compliments the wine selection chosen from that month's featured vineyard.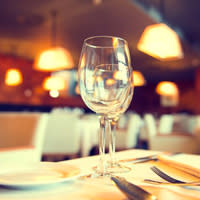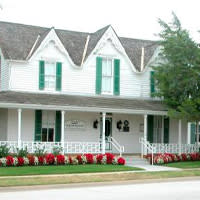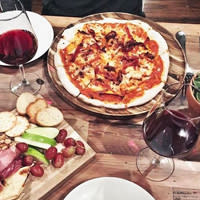 One 2 One Restaurant                           Randy's Steakhouse                              Eight11 Place

To see a complete dining list, head here.
As always, we remind you to please enjoy the celebrations responsibly. Be sure to arrange for a Designated Driver ahead of time. Ride share companies, as well as taxi services are available throughout Frisco. For a complete list, head on over to our Transportation page.