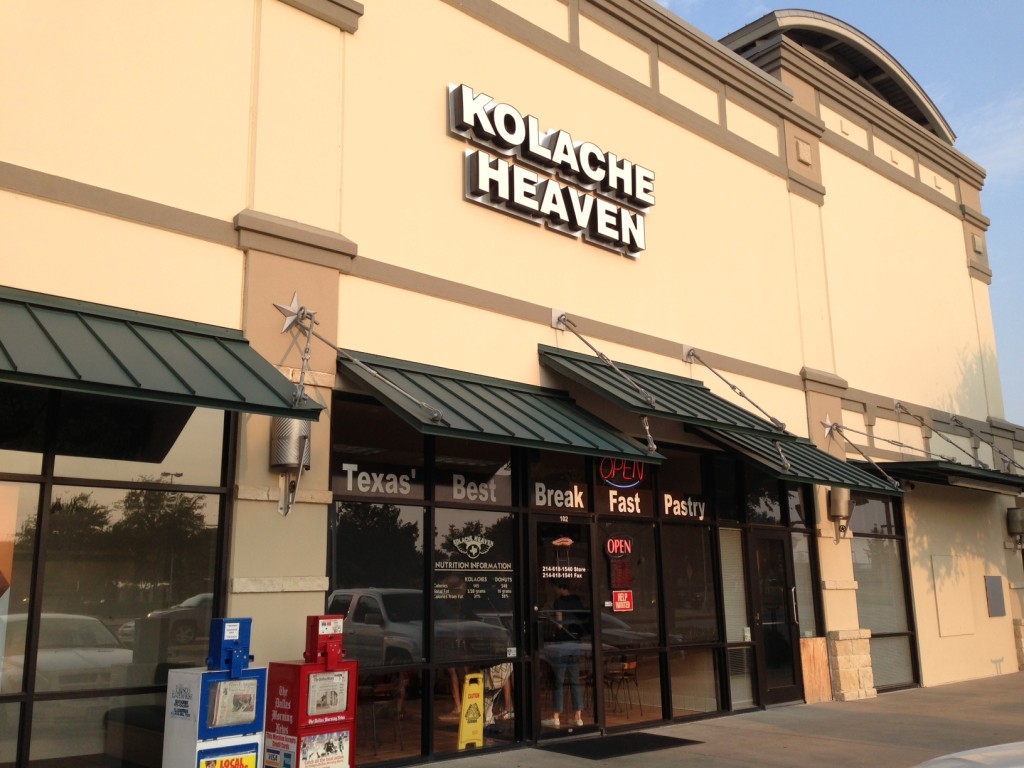 If you are looking for a delicious go to for breakfast on the go, look not further then Frisco's Kolache Heaven. Not convinced? Check out these 5 reasons why you should try Kolache Heaven:
Sausage rolls variety This place has a type of sausage roll for everyone. If you like a little heat to yours, they have a spicy, spicy with cheese, and jalapeño with cheese. If not, no problem! Check out the mild or mild with cheese. All sausage rolls are just $1.10 each or $11.00 a dozen.
Genuine fruit kolache selection They have the biggest variety of fruit filled kolaches I have ever seen in the DFW area. Flavors include Apple, Apricot, Bavarian Creme, Bavarian Chocolate Creme, Blueberry, Cherry, Creme Cheese, Lemon, Mango, Strawberry Creme Cheese, Poppy Seed, Prune, Raspberry and Strawberry. All kolaches are just $0.90 each or $9.00 a dozen.
Unique non-chain This Frisco gem is definitely one of a kind! Tucked away in The Centre at Preston Ridge across from Starbucks is where Kolache Heaven can be found. Their name is spot on too! They bake their kolaches and rolls in house, which means hot and fresh! Not only that, but the smell is absolutely and deliciously amazing!
Friendly staff The employees at Kolache Heaven are some of the most friendly and chipper people I have been served by. And extra kudos to them, since its not always easy waking up bright and early to serve up a crowd of hungry people before their first cup of coffee. But these people make it look easy and have a smile on their face the entire time! Their energy is infectious and has a tendency to make people come back.
Large meat rolls If you're a fan of sausage rolls, you will absolutely love their large meat rolls. Where else can you get a smoked pulled pork and cheese, smoked brisket and cheese, venison and jalapeño, or blueberry and maple sausage roll in the morning? At Kolache Heaven, of course! Not only that, but they also have classics such as bacon, egg and cheese, sausage, egg and cheese and ham, egg and cheese. Yum!
Have you been to Kolache Heaven? I'd love to know what your favorite kolache or roll is so leave me a comment below or send me a note!