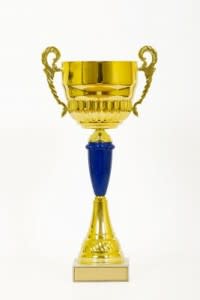 Missing the excitement of the Olympics from this past summer? You're in luck!
The volunteer opportunities - throughout the sports filled weekend, volunteers lend a helping hand in many different areas. It's a great way to get closely involved with the event as well as getting to know your community. Don't miss out on a great opportunity to give back!
The new sports - For the first time in the TAAF Winter Games, Rock Climbing and  Olympic Weightlifting will be in the line up of the sporting events that athletes are competing in. I am especially excited about the Rock Climbing competition! Call it the draw of the unfamiliar since I have never seen a rock climbing competition in person or the personal interntest since I have always wanted to take up rock climbing, but either way I can't wait to check it out.
The competition - When competition is in the air, you can feel it! Mix a little bit of motivation, fun, and passion and you know the gauntlet has been thrown and the race for best is on. There is also something to be said about the coming together of sports teams and individuals from various cities. I don't know about you, but I can't get enough of their competitive spirit!
The inspiration - Whether it's experiencing the inspiration of the sports, seeing the çomradery of the athletes or even being a little inspired yourself by the events and spirit around you, inspiration is a magical feeling to be around.
The family fun - If you're looking for an event to bring the whole family to, this is a great one! There are sporting competitions and events happening at various times throughout the day around Frisco, so you can easily fit an event anywhere in your schedule. Amateur athletes of all ages will be competing which helps create a kid friendly, welcoming environment across the board.
The table tennis - This sport is one of my favorite to watch! I am fascinated by the coordination and quick reaction needed to compete. Plus, not only will there be around 100 participants competing both singles and doubles, but the age range is 8 to over 75 years old. I can't wait to see how this competition unfolds.
The people - Whether you are a volunteer, athlete, parent, family, or spectator, the Winter Games is an events that will draw people from all around and for the same reason. What a great place to meet and greet your fellow Texans!
I hope these reasons are enough to convince you to head out to experience the Texas Amateur Athletic Federation's Winter Games 2013. I'd like to hear about your favorite event, so hit me up!