Everybody loves a good meal, so it's safe to assume everybody really loves an awesome meal. Now that Perry's Steakhouse has officially opened the doors at their shiny, new Frisco location by Stonebriar Centre, you can have the food you really love this holiday season and throughout the year. If you still need convincing, then let's get right to it. Here are THE 10 reasons to pick Perry's Steakhouse in Frisco: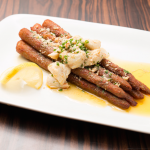 1.  The delicious food. Obviously! This is a given and more detail on this below, but come on. It's Perry's. You know pretty much anything you order is going to be amazing. It's just that kind of place!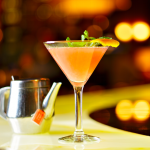 2.  The cocktails. Let me tell you, they are serious about making these and making them the right way. Their mixologists perfect each one, all the way down to slapping the mint leaves in your mojito for just the right flavor (check out the experts here). There really isn't a bad one in the bunch so close your eyes, point, and order!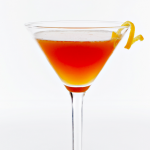 3.  The Classic Sidecar. So what does a sidecar have to do with Perry's Steakhouse? Everything. It's one of their most popular cocktails from the 1920's and after tasting (or gulping) down one of these, I'm officially a believer. It has the perfect mix of Hennessy VS, Grand Marnier and Caravella Limoncello with fresh pressed lemon juice. Shaken and served up with a twist of lemon. Not too sweet, not too strong, not too weak.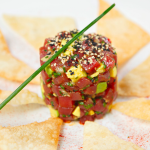 4.  The Asian Ahi Tuna Tartare. This really is the perfect appetizer. Light and flavorful and leaves you satisfied and still with enough room left to comfortably enjoy your main course.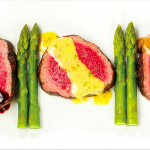 5.  The "off the menu" Chateaubriand. If you can't decide on a flavor or want a variety of flavor explosion, look no further. The chateaubriand is individually cut into three slices and topped with truffle merlot sauce on one, béarnaise sauce on one, and roasted peppercorn sauce on another. My personal favorite is the roasted peppercorn, but there is no bad pick among the three!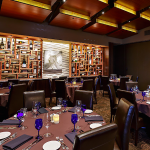 6.  The accommodations. Not only does this restaurant seat up to 350 guests in beautiful and perfectly lit space, but they offer 4 private dining areas for various party sizes to ensure a perfect get-together for events anywhere from birthdays to company holiday parties.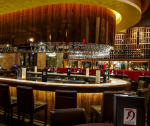 7.  The happy hour. Who doesn't love happy hour? Perry's bar, Bar 79, features specially priced bar items, wines, and martinis weekdays from 4:00pm to 6:30pm and from 4:00pm to 9:00pm on Sundays. What a perfect opportunity to relax after work and order one of those Classic Sidecars! Or even check out their newest holiday cocktail, the Holiday Sparkle that's just $6 during the month of December.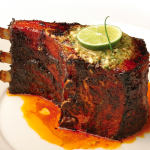 8.  THE famous Perry's Pork Chop. Hand selected in the Midwest specifically for Perry's Steakhouse, this prime chop is cured, roasted, slow-smoked and caramelized, and served with homemade applesauce. Not only that, but each one passes the seven finger test. Yes, its seven fingers thick. You'll want to refer to the picture on the left for proof. Try to contain the drooling.
If you haven't checked out Perry's Steakhouse in Frisco yet, there really isn't anything like the present. You will be thanking yourself and wondering why it took you so long to relax and enjoy their can't be beat menu!
2440 Parkwood Blvd. Frisco, TX 75034 (Map) Phone: 214-494-4645