One of the first questions you inevitably ask when away from home is "where should I eat?" No matter what time of day your stomach starts rumbling, Frisco is ready for appetites of all sizes.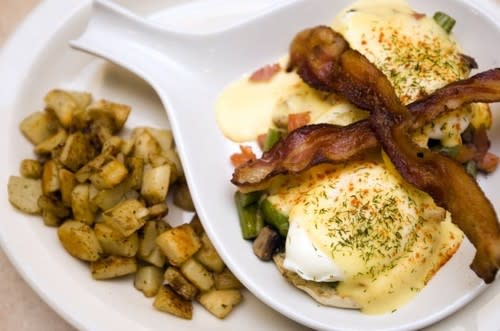 Start the day off at The Egg & I, a new breakfast-and-lunch spot on Preston Road. Their "egg"-cellent (sorry, we couldn't help ourselves!) menu is jam-packed with tasty options for the most important meal of the day, from Benedicts, to classic combos, to waffles and French toast. The lunch menu is just as varied with exceptional options in soups, salads and sandwiches.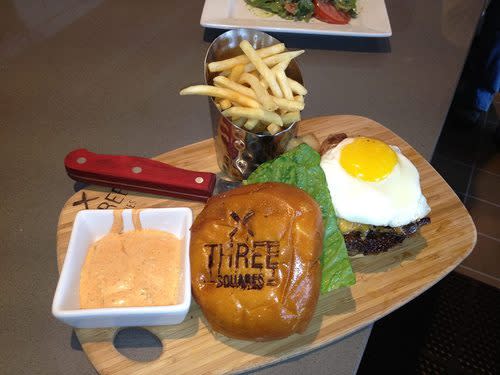 Three Squares is a new concept in Frisco, whose menu is designed to suit your appetite no matter the hour. Breakfast dishes range from waffles and French toast to egg tacos and burritos. Bruschetta, deviled eggs and chips and salsa round out the snack menu, while entrees include gourmet burgers, salmon and pasta.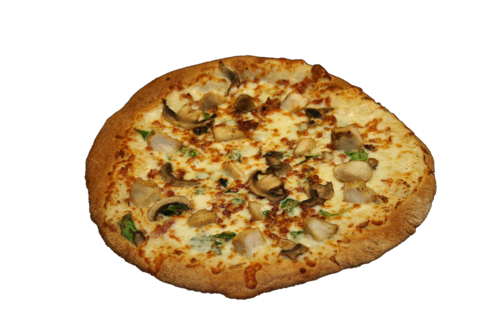 Soulfire Pizza lets guests design their perfect pizza, made fresh in under five minutes. Personally, we're fans of the honey wheat crust topped with the signature red and white sauce. Even the most discerning of pizza artists will be pleased with topping selections like spinach, fresh garlic, kalamata olives and fresh basil.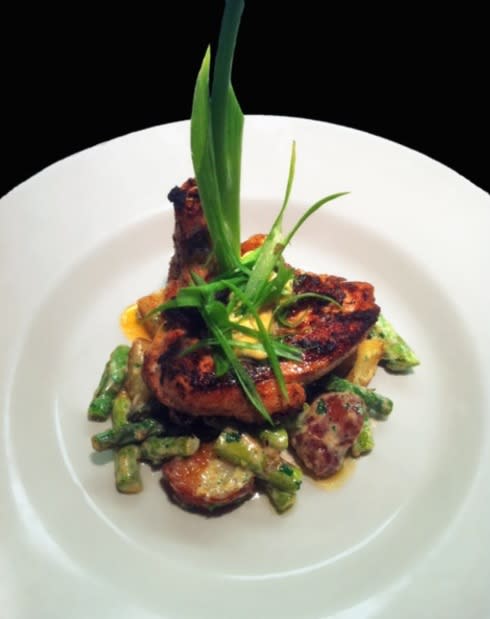 NOLA is now open in Frisco Square, featuring mouth-watering New Orleans-style cuisine. Chef and owner Nick Totten prepares each Cajun and Creole recipe on the menu from scratch, and since he has worked in New Orleans, you can trust that each dish is authentic.