If you've ever experienced endured a Texas summer, you know how hot it can get outside once the mercury begins to skyrocket. Thus, it's that much more important to take advantage of Frisco's Hike & Bike Trails while the weather is beautiful — some might even say "perfect."  Never hit the Frisco trails before? Don't be intimidated—we're breaking it down for you:
Beavers Bend Trail
Extending from Beavers Bend Park to 4th Army Memorial Drive, this 1.2-mile trail features a pond and playground for your little ones.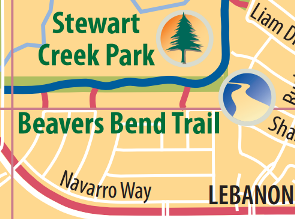 Caddo Trail
Caddo Trail runs 1.1 miles along Stewart Creek from Stonebrook Parkway, through the Chapel Creek development to J.C. Grant Park.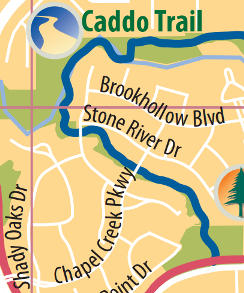 College Parkway Trail
Aptly named, the 1.2-mile College Parkway Trail connects the Preston Ridge campus of Collin College, Shawnee Trail Sports Complex and Shepherds Glen Park.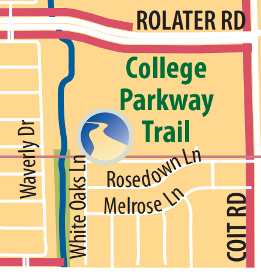 Griffin Parc Trail
Situated within the Griffin Parc development, Griffin Parc Trail runs 1.1 miles from Teel Parkway to just west of Legacy Drive.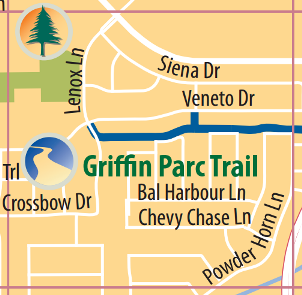 Lone Star Ranch Trail
At a half-mile long, Lone Star Ranch Trail connects the Lone Star Ranch development to 4thArmy Memorial Drive, where is connects to the Beavers Bend Trail.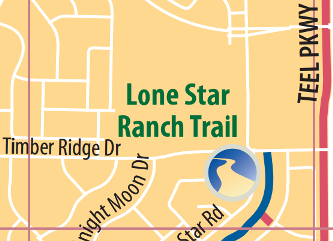 Taychas Trail
An even one mile in length, Taychas Trail runs north along West Rowlett Creek from Isabel Elementary School to Rolater Road.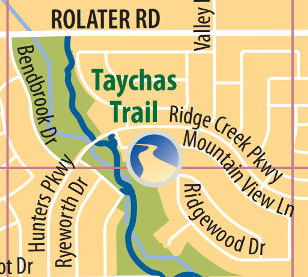 Trails of West Frisco
Situated within the Trails of West Frisco development, this trail connects Main Street to Cottonwood Creek and will ultimately connect to Eldorado Parkway.