The CONCACAF (that's the Confederation of North, Central American and Caribbean Association Football) Gold Cup kicks off at Toyota Stadium in Frisco on Tuesday, July 7! Not only that, we were lucky enough to score a match featuring the good ol' U-S of A. Yes, the Men's National Team will take the field against Honduras right in our own backyard at 8:30pm. Think of the 6pm match between Panama and Haiti as a your warm-up. 
If you're lucky enough to have scored tickets to the main event, well, lucky you. But for everyone else, we've gone ahead and taken the liberty of highlighting the some local spots to catch the games live on Fox Sports.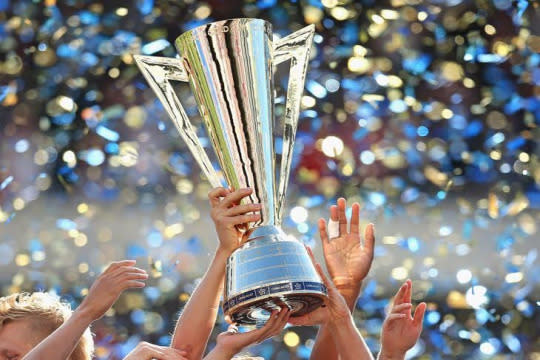 Irish Rover | 8250 Gaylord Pkwy.
MASH'D | 3401 Preston Rd., Ste. 1
Stan's Main Street | 7210 W. Main St.
Woody's Sports Restaurant | 307 W. Main St.
Of course those four are just the tip of the iceberg when it comes to Frisco's sports bars and grills, so click here for a complete rundown. And who knows, maybe you'll even get a glimpse of some of the national teams around town!