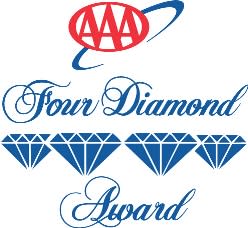 But not just any diamonds—AAA 4-Diamond Award-winning hotels, which are considered to be "gems" in the world of hotels. A rating of 4 Diamonds isn't easy to come by—a hotel must be upscale and have extensive amenities, top-notch hospitality and attention to detail across the board.
Frisco is lucky enough to have two hotels that carry the AAA 4-Diamond moniker: Embassy Suites Hotel & Frisco Conference Center and The Westin Stonebriar .

As for "extensive amenities," Embassy offers a full-range fitness center, spa, indoor pool and over 90,000 square feet of meeting space—including one of the largest ballrooms in Texas, which is no small feat because you know everything is bigger in Texas. Not to be outdone, The Westin Stonebriar has no fewer than twelve multifunctional conference rooms, two ballrooms, property-wide internet access, videoconferencing capabilities, satellite and T-1 connections. Whew!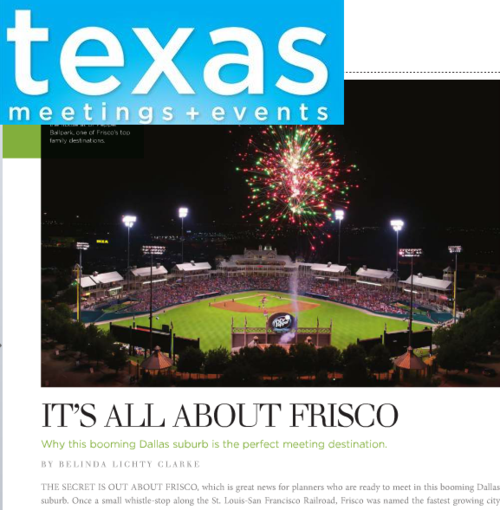 In fact, Frisco was recently recognized as a great place to meet by Texas Meetings + Events Magazine, not only for its meeting facilities, but for its "after hours" leisure and entertainment options that run the gamut from stellar shopping to professional sporting events.
All in all, Frisco goes beyond meeting expectations—this city truly exceeds them.
View Frisco's Meeting Planner resources here. http://frisco.vacationfun.com/