Tired after a stressful day? No energy to make it to the grocery store or restaurant? Nothing beats great food delivered right to your door after a long day, but sometimes the search for delicious delivery food in the area is a struggle. To help reduce the stress before anyone gets too "hangry," I have compiled my favorite Frisco food delivery:

Cowboy Chicken: Located just on the southern border of Frisco and norther border of Plano is this wood fire rotiserrie chicken restaurant. Their chicken is delicious and their wild west sides are amazing. Definitely try out the famous half baked potaters! Delivery is free for online orders with a $15 minimum from 11:00am to 8:00pm. They do have a limited delivery area so check their website to see if your location is included!

Jimmy John's: These guys are pretty well know when is comes to sandwich delivery, so of course I had to include them here. Not only is Jimmy John's crazy fast, but you can also eat relatively healthy on a budget and get it delivered. Located at Parkwood and Highway 121, they are just around the corner!
Palio's Pizza Cafe: This pizza cafe isn't your average pizza delivery place. They are serving up and delivering gourmet pizza, calzones, pasta, fresh salads, sandwiches, and some desserts in Frisco. Check their website or give them a call to see if you are in their delivery area. Don't forget to try their gluten free crust!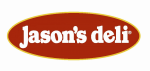 Jason's Deli: You've probably heard of Jason's Deli, but did you know that they have raised the game by not serving up any artificial trans fats and have banned high fructose corn syrup? This deli thrives on natural and fresh ingredients and they are even delivering in the Frisco area. Eating healthy was never so easy!
Web-Based Food Delivery: Didn't find what you were craving in the above 4? No worries! It's time to broaden your search to a web-based delivery service. For a delivery fee, these services will pick up food for you from a wide variety of your favorite restaurants in Frisco. Check out DiningIn, GoWaiter, Eat24Hours, GrubHub, and Foodler. I've personally tried out a handful of these services and recommend giving them a try if you are set on staying in!
These are just a handful of my favorite Frisco food delivery options, but I'd love to know where you like to order in around Frisco. Send me a note!