From indulgent treatments to serene atmospheres, the spas in Frisco offer a diverse array of experiences designed to melt away stress and pamper the senses. In honor of National Relaxation Day, we headed to Stonebriar Spa located on Legacy Drive.
Stonebriar Spa
Stonebriar Spa has been open at its current location since 2005. In this beautiful facility, there are 10 treatment rooms including two couple's rooms where you can experience couple's facials, massages, or both. There is also a large nail room with five pedicure chairs. Clients are encouraged to take advantage of the relaxing atmosphere by coming early to change into a robe, grab a snack and/or beverage, and sit in recliners in the quiet room by the fountain. It is a good way to relax before and/or after your service to maximize your experience. 
We experienced the Glo2 Facial at Stonebriar Spa, as well as a skin analysis, which determined skin type, texture and tone, pore size, sun damage, hydration, and firmness, along with other skin concerns that might need to be addressed. The Glo2 Facial has emerged as a game-changer in the skincare world, offering a quick and effective way to achieve a radiant and revitalized complexion. With its numerous benefits and minimal downtime, it's no wonder that this treatment is becoming a go-to choice for those seeking an instant glow-up. Glo2 Facial gives an extreme boost of oxygen to the skin while providing mild exfoliation. Ultrasound is then used to penetrate the product. Finally, lymphatic drainage is performed to remove any toxic buildup. Our estheticians explained the whole process and tailored the treatment to our individual needs. We left with luminous and healthy-looking skin.
Stonebriar Spa is celebrating their grand reopening under new management and will introduce new services such as the Neogen Plasma Facial. In the future, they are looking forward to offering med spa services.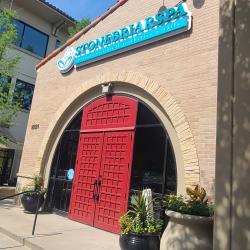 Frisco has several top-notch options for ways to relax. Explore these other spas in Frisco, including Mokara Spa at Omni PGA Frisco Resort, Well & Being at The Westin Stonebriar Golf Resort & Spa, Culture A Day Spa, Hiatus Spa + Retreat at The Star, and Relax Myora.
Mokara Spa
Mokara Spa is a two-level oasis designed to foster peace and tranquility. With a curated collection of treatments, including a full-service hair and nail salon, guests are encouraged to relax before or after their service in the spa's naturally-lit relaxation room, private locker rooms, jacuzzi, eucalyptus saunas, and steam rooms. Treat your whole mind, body, and spirit after your treatment with a visit to Green Cactus Cafe, a private dining experience located on the ground level of the spa that boasts a wellness-driven menu that can be enjoyed inside, poolside, or in a private cabana.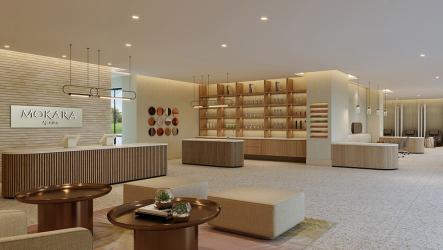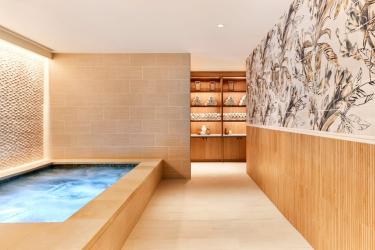 Well & Being Spa
Whether you're a guest at The Westin Stonebriar Golf Resort & Spa or a local resident, a visit to Well & Being Spa allows you to escape the demands of daily life and focus on your well-being. The spa's carefully curated treatments, combined with the attentive service, create an environment where you can truly unwind and recharge. Special services include Himalayan Salt Stone massage, Balance CBD massage and wrap, or Detoxifying Mud Treatment.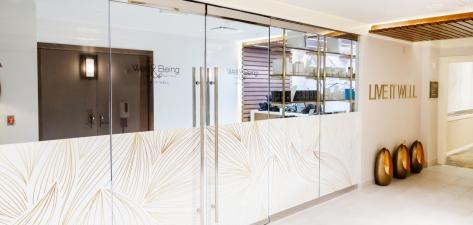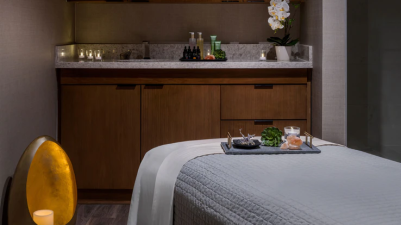 Culture A Day Spa
Culture A Day Spa is a five-star luxury day spa where luxury, results, and relaxation meet. Culture specializes in tailoring their exclusive treatments to each guest's needs. The spa's offerings include massage, facials, and hybrid treatments, all developed specifically for Culture A Day Spa, as well as waxing and makeup applications. These treatments are enhanced by their professional skincare line, KS Esthetics Professional Skincare formulated by their owner, and produced right here in North Texas. Enjoy a Spacation at Culture, beginning with a Peppermint Back Ritual, a Swedish Massage, and an Ultimate Facial!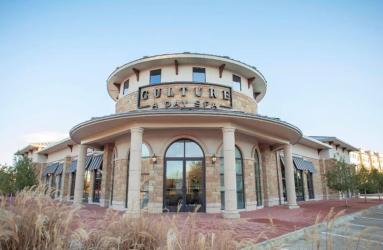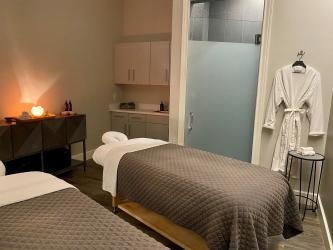 Hiatus Spa + Retreat
Hiatus Spa + Retreat takes a fresh approach to wellness and regular relaxation, empowering everyone to live a healthier, happier lifestyle. Guests will enjoy 15 treatment rooms, including a couple's suite and hydrotherapy suite with Vichy shower, a nail therapy lounge with four zero-gravity chairs, and an inviting relaxation area. Hiatus has expanded its menu offerings with the addition of med spa treatments including dermal fillers, dermaplaning, chemical peels, and microneedling treatments, all complete with a high-touch experience that is personalized from start to finish.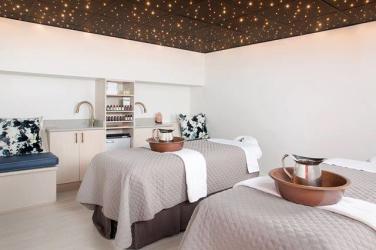 Relax Myora
Relax Myora caters to clients of all types, from stay-at-home moms to professional athletes. They can focus on relieving or reducing aches and pain through massage, cupping, stretching, and active release therapy. Even though they are recognized for therapeutic massage, they provide comprehensive skin care facials, too. Consider Relax Myora a must for anyone seeking deep therapeutic sports massage, stretching, or a relaxing facial spa day.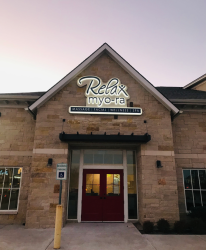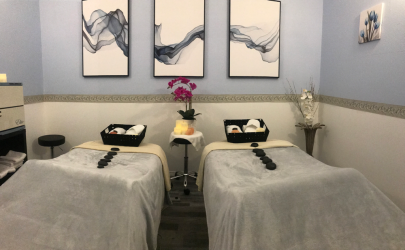 Whether you choose a massage, facial, or one of the many skin care treatments, you will leave any of these spas in Frisco feeling and looking relaxed and rejuvenated. Find additional things to do in Frisco and start planning your trip now!