There's no better place to be than The City That Plays on game day. Frisco hosts some of the biggest sports events in North America and is the home of several professional teams, including FC Dallas. While a game may only last 90 minutes, game-day fun in Frisco starts well before kickoff. From tailgating to shopping, here are five ways to make the most of your experience when watching an FC Dallas match.
Grab a meal or two
The meals are an important part of game day for professional athletes. What you dine on before an FC Dallas match may look different from what the pros eat, but it's still an essential way to fuel up before cheering on the boys in red. Fortunately, Toyota Stadium is conveniently located just a few steps away from some of Frisco's best restaurants.
Pair mesquite-grilled Tex-Mex fare with beer and margaritas at Blue Goose Cantina, a family-owned chain that's been part of the North Texas culinary scene since 1984. Stop by Rudy's Country Store & Bar-B-Que to get your BBQ fix. Choose peppered tenderloin, brisket, a Rudy's Chop, or a jumbo smoked potato. Go with the beet-red bun at Wulf Burger or dive into a deep-dish pizza at Rotolo's Craft & Crust. That delicious pie takes some time to bake, so go with plenty of extra time to enjoy this nearby fan favorite. Get your sushi fix at Hikari Sushi & Grill, or load up early on breakfast and lunch classics at Frisco Diner.  
In addition to the restaurant options adjacent to the parking at the stadium, check out Frisco Square and the historic downtown Rail District, too. From Jake's Burgers and Beer, delicious Thai cuisine at Best Thai, unique chef-driven menu items at Didi's Downtown, must-stop coffee shops like Summer Moon, La Finca, and Karmic Grounds, and so much more, there's plenty to keep you full morning, noon, and night within just a few miles of Toyota Stadium.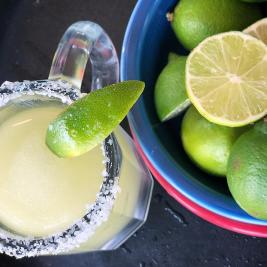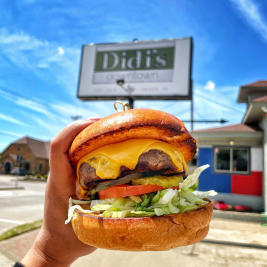 Tailgate for soccer, Frisco style
Experience two of the best elements around game day in one spot: supporters' groups and tailgating before the big game. Soccer clubs worldwide are known for their supporters' groups, a core group of passionate fans that sing, chant, hang banners, and create an exciting atmosphere for their team. One of the most vocal groups, Dallas Beer Guardians, meets every game in the Red Lot at Toyota Stadium, usually an hour or two before kickoff. After hosting one of the best Major League Soccer tailgates, head inside, and you'll notice the DBG at the south end of the stadium.
In the southwest parking lot, find El Matador tailgating. One of the oldest FC Dallas supporters' groups, the fans march from the parking lot to the stadium waving flags, banging drums, and chanting songs in both Spanish and English. You'll hear El Matador bringing the noise for 90 minutes inside the stadium, too.
Book your stadium staycation
There's no greater luxury than being close to all the action when FC Dallas plays. Staying at a hotel near Toyota Stadium lets you enjoy even more of the day, cutting down the transportation and parking time. As a bonus, the sea of FC Dallas fans wearing red nearby helps build kickoff anticipation. You'll find many hotels just steps away from the soccer field, including:
Candlewood Suites
Comfort Suites - Frisco Square
Hampton Inn & Suites - North Fieldhouse
Holiday Inn Express & Suites
La Quinta Inn & Suites by Wyndham Frisco

Represent your team with merch
Find a souvenir from your time in Frisco and support your team at the same time. Visit the FC Dallas Fan Shop online for jerseys, hats, scarves, and all things FC Dallas. On game day, pick up your new merchandise at Guest Services on the northeast side of the stadium across from the Toyota Terrace. Shop Soccer90 at the south end of the stadium for a selection of merchandise from domestic and international teams. For everything you need to both play soccer and represent your favorite teams, check out Soccer City, which, as the name suggests, is full of soccer equipment and merchandise. It's conveniently located on Main Street, a few blocks away from the stadium. 
If you are looking for local style while in Frisco, head to the Rail District to shop the finds at Tumbleweed TexStyles, Bittersweet Ivy, Willow House, Apple Blvd Boutique, and more. Plus, Stonebriar Centre has you covered with everything from beauty and specialty to apparel and sporting goods.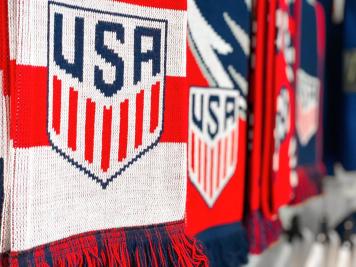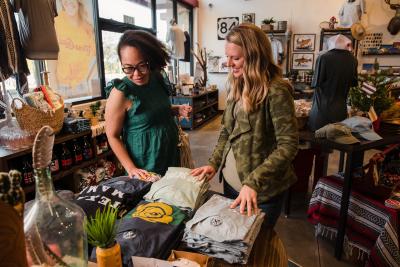 Explore the Hall of Fame
Toyota Stadium is home to the National Soccer Hall of Fame, which showcases the history and achievements of American soccer. The Hall of Fame incorporates various interactive exhibits to engage visitors of all ages. These interactive displays offer a hands-on experience to learn more about the sport, its history, and the skills required to excel in soccer. You even get to be a virtual goalkeeper! Explore the collection of historical artifacts, including memorabilia, equipment, jerseys, and other items related to iconic moments and players in soccer history. Visit the Hall of Fame to learn more about the sport and its legends while you are in town for the match.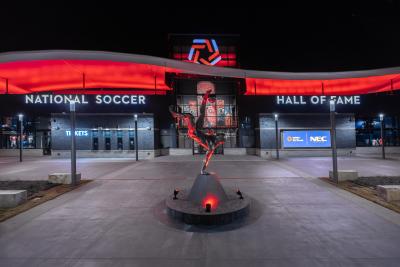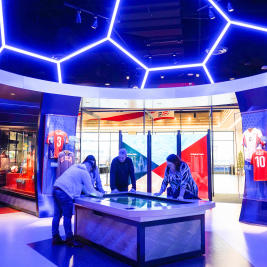 Add Soccer to Your Next Vacation
Ready for a soccer game day, Frisco style? Learn more about everything you need to know about soccer in Frisco and plan your next game day experience. To stay in the loop about all things Frisco, including our marquee sports events, sign up for our newsletter.