Everyone has a "weakness" when it comes to food. For some it's chocolate, others it might be Dr Pepper, but mine is chips and queso. I LOVE chips and queso. It even says so in my profile at the end of this blog, so you know it must be true. Chips and queso is "my thing." 
My obsession with melted cheese and crispy tortilla pieces has been going on for as long as I can remember. Growing up, I'd smother any Tex-Mex dish I was eating in it. In my college days, when I was on a college student budget, I'd be that person that ordered chips and queso with a dozen flour tortillas as a meal! Anytime there's a potluck get together with friends, they all know who is bringing the queso. Spoiler alert... it's me.
Now, I'll be the first to admit, chips and queso is definitely not the healthiest of dishes, but my Texas heart just doesn't care. I'm a chips and queso snob. You'd think mixing melted cheese, some salsa or pico and some sort of meat would be an easy concept for some, but it's surprisingly not. There is good queso and there is bad queso.
So, in honor of my personal obsession with queso and my need to share good queso with the world, I put together a list of 6 Frisco spots serving up the best queso dishes you need to try. 
Taco Ocho - Famous Queso
When this blog was originally drafted, we admit, Taco Ocho's queso was not listed because it was one of the few queso dishes in Frisco we hadn't tried yet. A Frisco fan recommend we try it and it didn't take long for us to update this list. This stuff is soooo good. Queso fresco with pico, cilantro and corn.... yumm. Get it as a side with a taco or two, or on its own.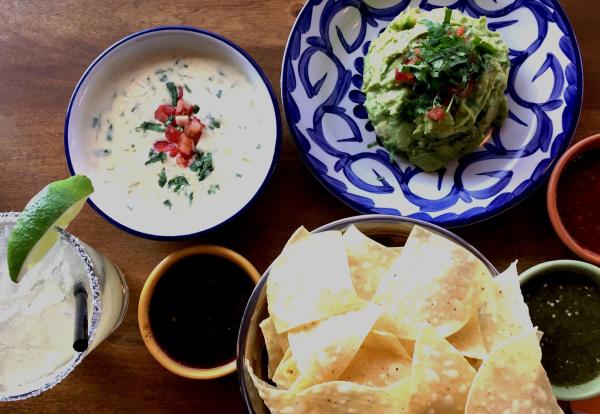 Mash'd – Queso
Mash'd has a reputation of serving up some seriously legit good food. Their Queso is no exception to this rule. This unique spin on queso is house prepared with blanco and cheddar cheese married w/ roasted garlic, freshly prepared ranchero salsa, ground beef, pickled pepper relish and is served with their yummy, seasoned tortilla chips. Get even MORE serious and add grilled pretzel bites OR fried chicken.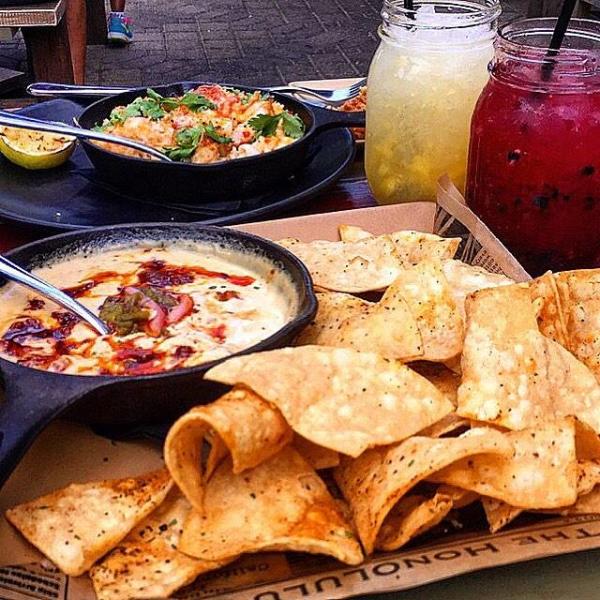 📷 @hungrylikehailey
Fuzzy's (Frisco has 2 locations) – Queso Blanco
This popular, fast casual eatery has a variety of good dishes, but many Fuzzy's fans agree, the Queso Blanco is at the top of the list. Fuzzy's take on a bowl of melted cheese is queso blanco topped with pico de gallo and shredded cheeses, and served with a basket of fresh tortilla chips seasoned with Fuzzy Dust.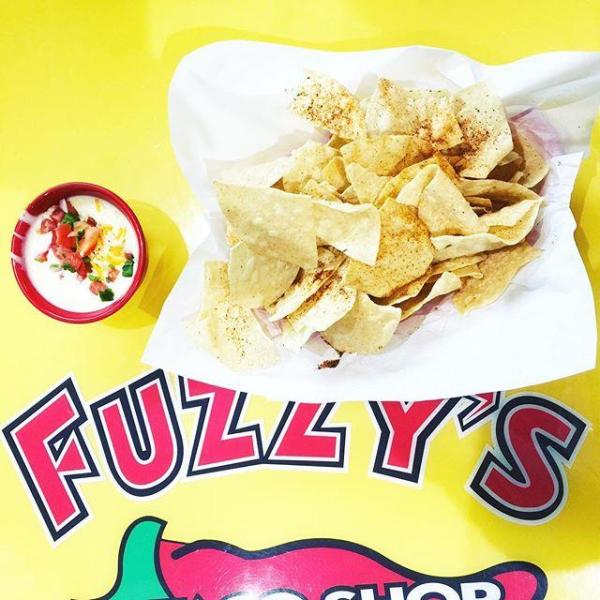 📷 by @triple.eats
El Rincon - Queso Flameado
One of Frisco's newest spots, El Rincon not only serves up appetizing eats, but does so in a fun and festively decorated atmosphere. Queso fans definitely need to try the Queso Flameado. This appetizer features melted oaxaca cheese, onions, poblano rajas and chorizo, then it's topped with Herradura tequila and lit on fire..... yes, you read that right. LIT. ON. FIRE! 🔥 Once the tequila has burned out, it's safe to eat with a side of housemade tortillas. Trust us, it's good.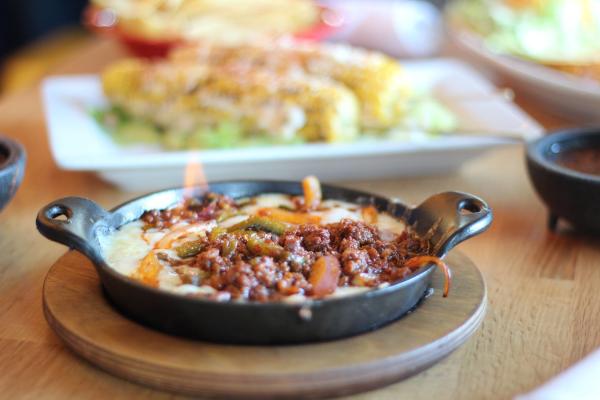 54th Street Grill – Gringo Dip & Chips
54th Street Grill is known for serving up tasty bar fare in a fun and casual setting. Their Gringo Dip and Chips is a popular munchie item. It features Five Four's famous House recipe of a creamy Pepper Jack cheese dip blended with pico de gallo and the Street's secret spices, and is served with salsa and tortilla chips. Prepare yourself, as it does have a bit of a kick.
La Hacieneda Ranch - Cowboy Queso
Famous for their margaritas, the food at La Hacienda Ranch definitely can't be missed. Of course with any good Tex-Mex meal, you start with chips and queso and La Ha has taken that to a whole new level. Their Cowboy Queso features spicy Sundance queso, grilled fajita steak, pico de gallo and applewood bacon. This concoction will make any queso fan say, "yeehaw!"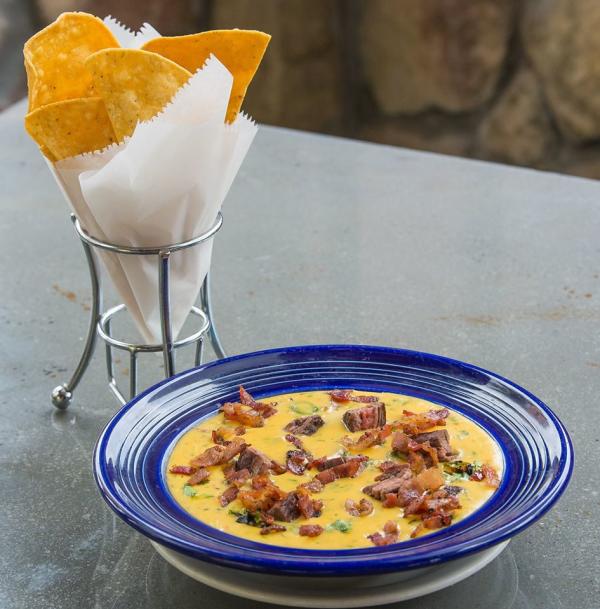 There are many more Frisco spots serving up some delicious queso, so if you don't see your favorite Frisco queso dish here, be sure to comment below. I am more than happy to go try it out and then add it to this list. 
Be sure to snap a pic of your favorite Frisco dishes and tag us on Instagram at @VisitFriscoTX. We may just feature your picture on our Restaurants page!
Last Updated: 8/15/19