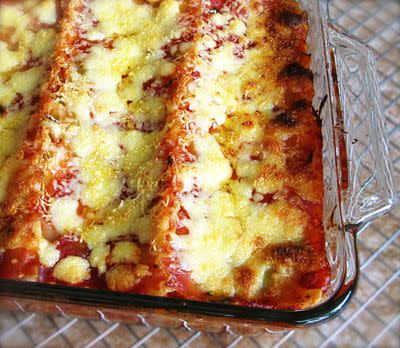 You can file this under "who knew?" The single most popular recipe on AllRecipes.com, a website that compiles tens of thousands of recipes from the farthest corners of the internet, hails from Frisco—Frisco!
John Chandler of Frisco is the man behind the recipe for "The World's Greatest Lasagna." The recipe has a 5-star rating on the website, 10,000 "Likes" on Facebook and has been pinned more than 26,000 times on Pinterest. That's some darn good lasagna, people. From start to finish, the classic lasagna recipe will take you just over 3 hours to complete, but we're pretty sure it'll be worth it.
We bet some of the great Italian restaurants in Frisco would be happy to take the challenge!