With the holidays quickly approaching, there is always that one question on everyone's mind - "Where do I start shopping?" Sure, it could be super easy to head to the mall and get something from a big name company but what about supporting a small business this holiday season? One of my favorite parts about living in Frisco are the endless small business we have around town and Frisco Mercantile is one of my favorite places to shop! Frisco Mercantile offers a wide variety of unique shops and boutiques full of goodies for anyone in your circle. Upon arrival you're greeted with antiques, furniture, jewelry, clothes and home decor. Here are 5 reasons why you should shop at Frisco Mercantile this holiday season!
ZT Records
ZT Records is always the first shoppe I head to when I visit Frisco Mercantile. I collect records throughout the year and ZT Records does not disappoint when I'm looking for something specific. They recently expanded their little section into a full grown record store in the back of the building! While you're walking towards the record section, it's almost like you've gone back in time and I am totally here for it. You can sit down on some vintage chairs and play some Rock'em Sock'em Robots while sifting through timeless music.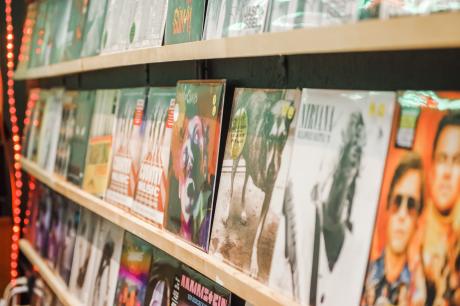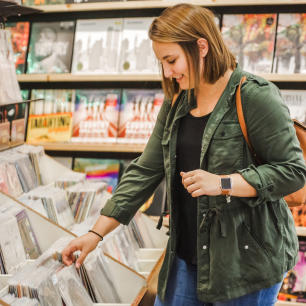 Clothes
That's right! You can easily pick up a few handfuls of clothes here at Frisco Mercantile. They have anywhere from everyday wear to formal wear - and my favorite Tumbleweed TexStyles! Tumbleweed TexStyles has been based out of Frisco since 2011 and was created by a few High School teachers. Nothing says support small than giving back to people who give to us everyday, right?! Giving tees is probably one of my favorite gifts because they can be so personable! I mean, nothing says we love our town more than a Frisco tee! Check out their new HQ location in the Rail District.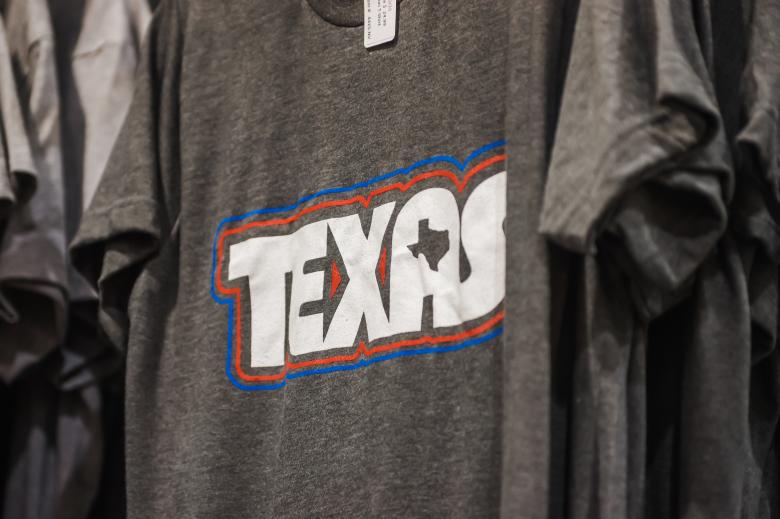 Holiday Decorations
Something that my family has always done throughout the Christmas season is to give Christmas ornaments on top of our presents. Frisco Mercantile has an endless variety of holiday decorations that you can easily give as presents as well! My favorites are the holiday kitchen towels - if you give one as a present you friend/family member can easily pack it up and put it on display for next year. Same goes for any type of decoration that you give! It's thoughtful and if you know the person loves to decorate - chances are you know it'll be put to good use.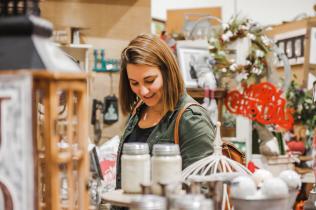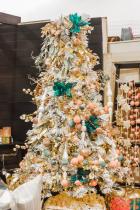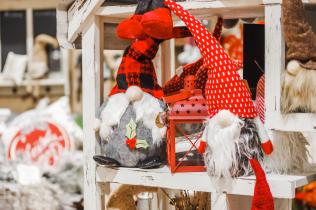 Vintage Items
Since Frisco Mercantile is in the Rail District, you know it's chock full of vintage goodies just waiting to be bought. If you have a special someone in your life who is a vintage enthusiast - look no further! Frisco Mercantile offers anywhere from vintage salt & pepper shakers to old kitchen gadgets. Looking for something to give your tech loving friend? Pick up an antique radio player - they are seriously a conversation starter!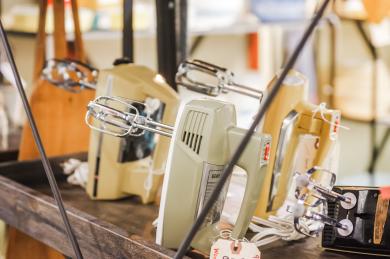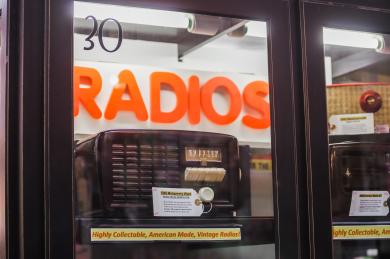 Lavender Ridge Farms
Lavender Ridge Farms is located in Gainesville but they have a little shoppe full of goodies located in the middle of Frisco Mercantile. They offer lotions, handmade soaps, essential oils and bath bombs all made out of lavender and you can conveniently find all of these right in the store! My favorite part about giving someone a handmade gift is that they're made with a lot of love. When someone puts effort into a craft, you can't put a price tag on it. Also, with everything being handmade from Lavender - it smells incredible! So this year, give the gift of calm to your BFF.. they'll thank you later for it.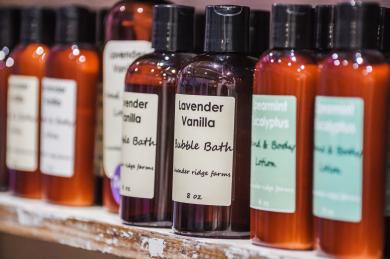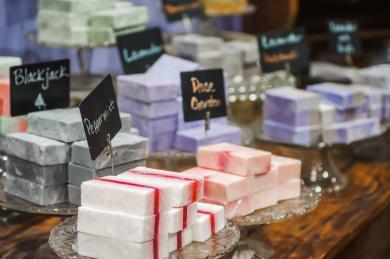 Still not convinced you'll be able to find something that fits everyone on your list? I promise you - there will be something! There are over 200 vendors to choose from, you can't go wrong! Frisco Mercantile is located on 8980 Preston Rd, Frisco, TX 75034. The hours are Monday-Saturday, 10 AM - 6 PM and Sundays, 12 PM - 5 PM. If you have any questions, please feel free to contact them at (972) 712-7300. Happy holiday shopping, ya'll!