Whether you brave Black Friday, shop local on Small Business Saturday or wait until Christmas Eve, the holiday shopping season is upon us.
And with more than 9 million square feet of retail space, holiday shopping in Frisco could have you more flustered than Santa's reindeer in fog. That's why we've rounded up some of the best stores to check out for everyone on your list. From the trendsetter to the tailgater, we've got you covered.
For the Sports Fan
When you're known as Sports City USA, you can bet you'll be able to find all your favorite teams' apparel. As the home of the Dallas Cowboys, a classic jersey is always a favorite, or we recommend checking out some more one-of-a-kind sports gear stores only found in Frisco.
Fans United: Game day gear for every fan, this store offers an extensive inventory featuring Dallas Cowboys, Frisco High School and other Dallas-Fort Worth-area teams.

Game Day Style: A re-imagined clothing and accessory store, opening Nov. 6, made from repurposed and new items that either rock a team's logo or the design reflects a team's iconic spirt.

Frisco RoughRiders: Root for the home team with trendy Frisco RoughRiders' apparel. Stop by Riders Outpost, the team's store, located near the home plate entrace of Riders Field. 

Soccer90: For those who believe soccer is a lifestyle, find the best selection of merchandise from domestic and international teams for your time off the pitch.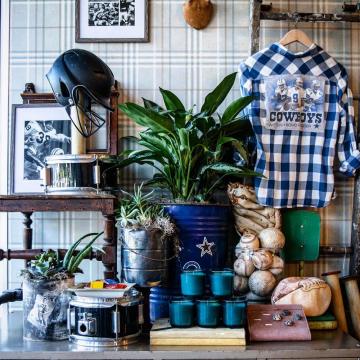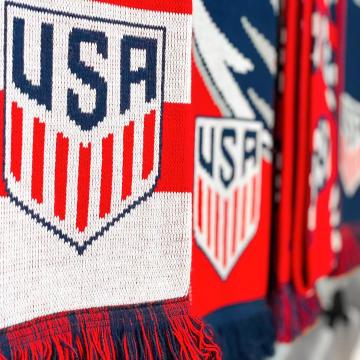 For the Fashionista
Shopping for someone who's all about the #OOTD? From the trendiest clothes and vintage accessories to designer brands they love wearing, we've listed some of the most stylish shops to find a perfectly trending gift for the fashionista in your life.
Flea Style: Clothing, art, jewelry, home décor, culinary goods, kids gear and so much more is packed inside the carefully curated space. Pro tip: When you're done shopping, grab a seasonal pick-me up at Heirloom Haul.

Sunny Paige: Located in the Rail District, this charming boutique offers the hottest clothing and accessory trends and favorite brands, such as winter booties and Consuela handbags.

Painted Tree: With more than 200 local vendors, this is a one-stop shop for some of the most unique shoes and jewelry, cute clothing and hand-crafted gifts.

Lucchese: Uses the finest leather to craft handmade boots of unrivaled quality, fit, comfort and style. Check out their website to shop live via a web camera.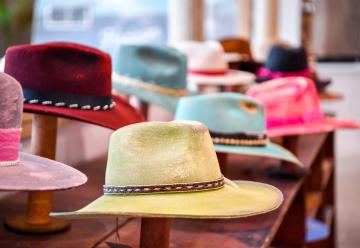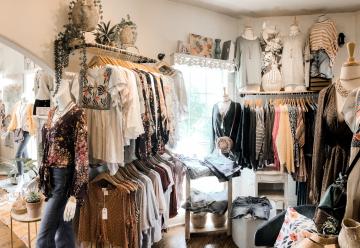 For the Foodie
Julia Child once said, "People who love to eat are always the best people." Yes, Julia! Many memories with family and friends are built around mouth-watering meals. And when you need a holiday gift that's equally tasty, find the most delicious handmade pasta or gourmet popcorn in Frisco.
Chris's Specialty Foods: Pulling from Cajun roots and recipes, Chris's is a premier provider of sausage, turducken, stuffed chops and classic Cajun spices and seasonings.

Frisco Fresh Market: An evolution of the classic farmers market, Frisco Fresh Market promotes the freshest products from farmers, artisans, crafters and merchants.

POParella's: Gourmet popcorn in a myriad of delicious flavors, including Dr Pepper, Texas Jalapeno, and our favorite, the Frisco Blend.

Lolli and Pops: For the sweet tooth in your life, you can't beat the wide variety of candy selections at Lolli and Pops.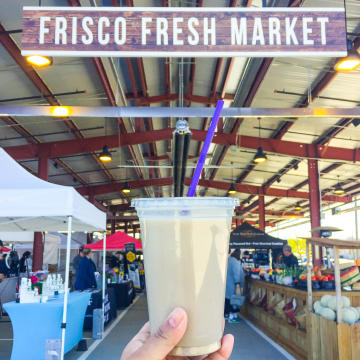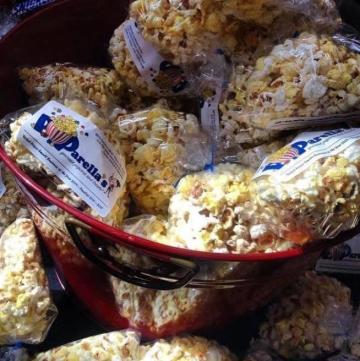 For the DIY Lover
What do you buy the person in your life who can make basically make everything themselves? More creative and inspirational projects! Just because they're the type of person who wants to do it themselves, doesn't mean they won't appreciate a thoughtful gift.
AR Workshop: A neighborhood workshop designed for DIY-ers, from aspiring beginners to advanced craftspeople.

IKEA: A leading home furnishings retailer with 10,000 exclusively designed items. Whether you get the communal SKOGSTA or the sleek GALANT, some assembly is required.

Tumbleweed TexStyles: Not necessarily a DIY project but founded by two Frisco high school teachers who build this nationally recognized brand and opened a brick-and-mortar shop in the Rail District. All t-shirt artwork is created by one of the founders.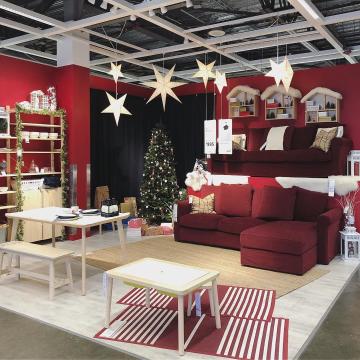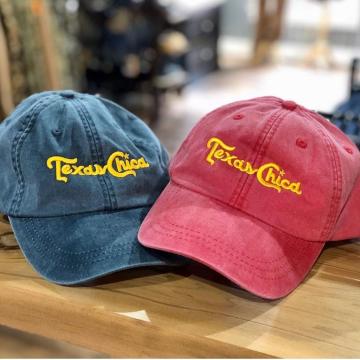 For the Gamer
To be considered a gamer in Frisco, you need to respect the classics like Super Mario 64, immerse yourself in new like Madden NFL 21, and spend time pondering whether or not to upgrade to the PS5 or Xbox Series X. So maybe you're not a gamer, but someone on your list is…stop by any of these shops to help you channel your inner nerd. 
National Videogame Museum: Bring your favorite gamers to peruse more than 100,000 pieces of video game memorabilia or challenge your friend to a game of Pong. For a limited time, memberships are on sale!

Countdown 2 Escape: Imagine being thrown in the brig of a pirate ship and given 60 minutes to escape before Blackbeard returns. Give the gift of an unforgettable experience this year with a Countdown 2 Escape gift card.  

Nerdvana: Even gamers must eat. There's no better place to dine than a restaurant that focuses on contemporary American dining, craft beer and video game culture.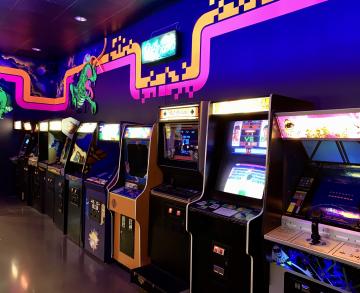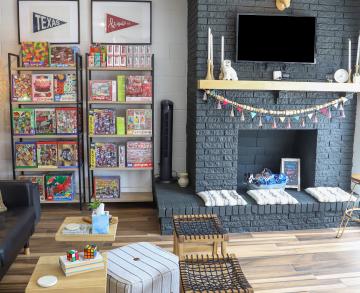 To ensure a safe shopping experience, we encourage shoppers to follow state and local health orders, as well as CDC recommendations such as wearing a mask and social distancing. This year many Frisco retailers are offering online shopping and curbside service.
Find More Holiday Cheer in Frisco
If you haven't wrapped up your holiday shopping, check out unique gift ideas for Frisco's biggest fans and five reasons to shop at Frisco Mercantile. If you've already checked off your list and are ready to start celebrating, be sure to check out our safe, local events and holiday hotel deals.
To keep up to date with the most recent area news, sign up for our newsletter.