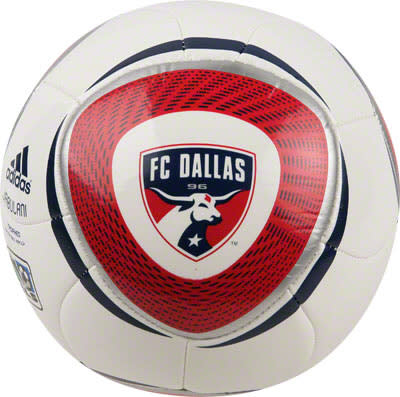 As far as notable, respectable, and fun organizations goes FC Dallas Youth really fits the bill. As part of their mission, they strive to offer a comprehensive environment pursuing excellence in player development and individual welfare, both on the field and off.
I recently had the pleasure to speak with an FC Dallas Youth player, Vince Koch, who will be graduating and venturing off to play soccer at college. Vince currently attends Frisco Liberty High School but is excited to pack up and move to Colorado to attend Colorado School of Mines in the fall. Vince plans on majoring in engineering to learn about how to develop better technology and I have no doubt he will do well both on the soccer field and in the classroom.
Vince has been playing soccer since he was 4 years old and I could just hear the passion and excitement for the sport in his tone when he talked about it. Growing up in Argentina, he grew up around the sport as it was engrained in the culture around him.
He has played soccer as a center defense with FC Dallas Youth since his freshman year of high school. Now that's dedication! He expressed that he greatly enjoyed his experience as it gave him exposure to many opportunities that he might not have had without FC Dallas youth including (but not limited to, of course) lessons both in life and sports and the privilege of being coached by truly great coaches. Vince hopes to play for FC Dallas one day soon, and after talking with him, I share that hope for him! He was truly a polite, motivated, and stand up young man who is willing to put in the work to get the results.
Last but not least, I had to know what his favorite things about Frisco were. There was no getting out of that question when talking with I Heart Frisco! Here are his top Frisco favs:
Great atmosphere and cool stuff to do with family and friends.
Good education system that has given him great opportunities.
And of course he had some favorite restaurants! Cantina Laredo and Durkin's Pizza both made the top of his list.
Even though he is about to move out of Frisco and out of Texas, I won't hold that against him and wish him the best of luck!