Hey there, fellow gamers and adventure enthusiasts! If you're like me – a proud wife to Cord (an indie video game studio owner) and a loving mother to two gaming-savvy kids, Max (a curious 3-year-old boy) and Athena (an 11-year-old girl with a knack for gaming) – then you're in for a treat when visiting Frisco. An array of gamer-friendly options will leave you and your family on cloud nine. Let's dive into the digital wonderland that Frisco has to offer!
Main Event: Where Fun and Games Collide
Imagine a place where bowling, laser tag, arcades, and virtual reality all converge in a whirlwind of excitement – that's Main Event for you! We found ourselves laughing and competing in the arcade section. Skeeball had Max wide-eyed and grinning from ear to ear. Meanwhile, Athena was busy mastering her skills in air hockey, proving that age is just a number when it comes to gaming prowess.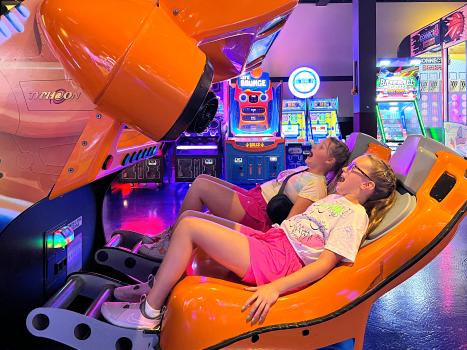 Photo credit @bucketlistpublications
For us, gaming isn't just about screens and controllers; it's about immersion and exploration. That's why we couldn't resist visiting Zero Latency Frisco. Picture this: a spacious warehouse transformed into a virtual battlefield where you and your team roam freely, taking on zombies and robots in heart-pounding scenarios. We embarked on an unforgettable virtual adventure that had us dodging zombies and strategizing our way to victory.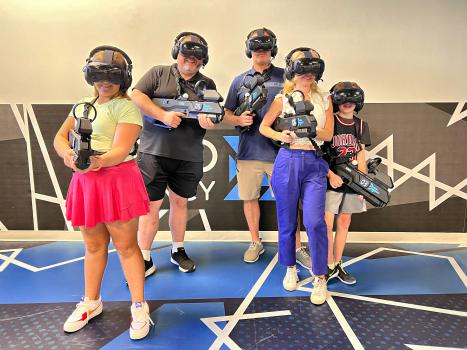 Photo credit @bucketlistpublications
Every gamer has a story to tell, and what better place to relive the nostalgia than at the National Videogame Museum? The moment we stepped inside, we were greeted by a treasure trove of gaming history – from vintage consoles to iconic game cartridges. Athena's eyes lit up as she discovered the evolution of her favorite games, while Max was fascinated by the quirky characters and colorful displays. Cord was totally in his element. He became our tour guide through the history of video games, and our greatest champion at the arcade near the end of the tour.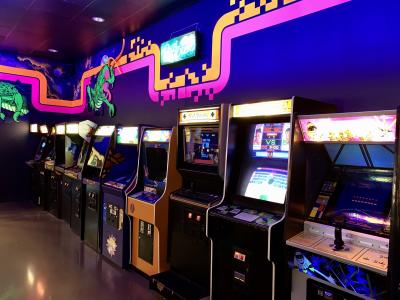 XS VR | Let's Play: Where Dreams Become Virtual Reality
Frisco is no stranger to pushing the boundaries of gaming experiences. XS VR | Let's Play is a paradise for game-loving families like ours. From escaping virtual escape rooms to exploring fantasy realms, this place offers a diverse selection of VR games that cater to all ages. Athena found herself lost in a world of magic and wonder while Cord and I loved the escape games.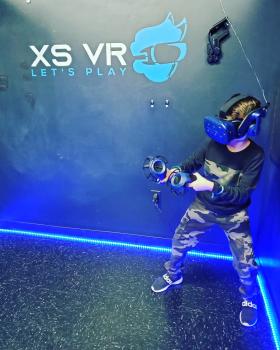 Combining classic bowling with a modern arcade, Strikz offers a unique blend of physical activity and gaming excitement. Max's gleeful laughter as he shot aliens with "Dad" was music to our ears, while Athena's knack for racing games surprised us all. Cord and I took the opportunity to challenge each other in a game of laser tag, proving that gaming isn't just about screens—it's about creating memories.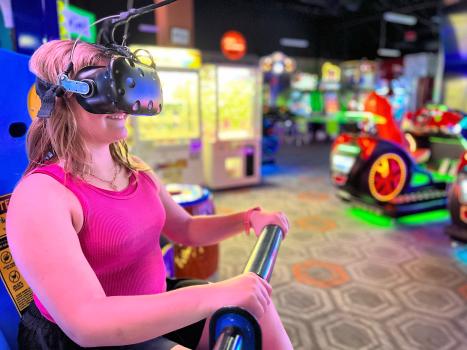 Photo credit @bucketlistpublications
Nerdvana: Where Food Meets Fandom
After all that gaming excitement, we worked up quite an appetite. Thankfully, Frisco has just the spot to satisfy both our hunger and our geeky cravings: Nerdvana. This eatery blends scrumptious food with a pop culture twist, making dining an adventure in itself. Athena was enamored by the pixelated art and iconic gaming memorabilia, while Max couldn't get enough of the colorful details and toddler-friendly games.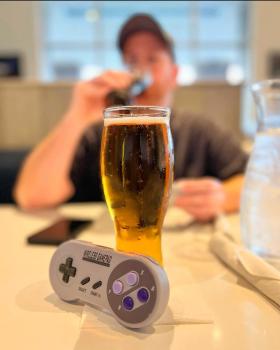 Photo credit @bucketlistpublications
As a resident of Frisco, I can't help but marvel at the city's dedication to creating spaces that celebrate the joy of gaming in all its forms. The options are endless, and there's always something new to explore and experience with my family. From the adrenaline rush of virtual reality to the warm nostalgia of classic games, Frisco truly is a haven for gamers of all ages.
Whether you're a die-hard gamer, a tech enthusiast, or a family looking for unforgettable bonding experiences, Frisco welcomes you with open arms – and a controller in hand. Get on the Visit Frisco email list today and get ready to level up your Frisco vacation and create memories that will last a lifetime!