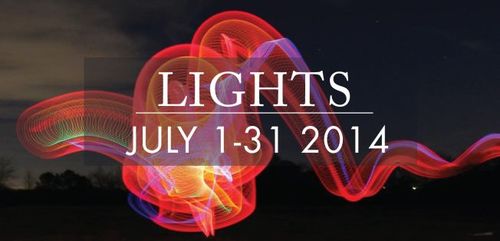 If you haven't "discovered" Frisco Discovery Center this summer, we've got a few reasons you need to change that…stat! First up: "Lights," a limited-time exhibition of works featuring actual or implied lighting by local artists. This exhibit is just plain cool, y'all, and it's only here through the month of July, so be sure to check it out before it's gone!  
For those looking for a more hands-on experience: local artists Bob Moroch and Jody Wissing are offering a special, late-night demonstration and workshop on light-painting techniques in conjunction with the "Lights" exhibit on July 25 from 9pm to midnight. Space is limited so be sure to RSVP to pprater@friscoarts.org!
Craving even more art? Young, local artists Daisy Velo and Saul Faz will present a joint show of selected acrylic, ink and spray paint works when "New View" arrives at the Frisco Discover Center July 21 – 31! The exhibit will be held in the newly renovated "Classroom," formerly known as the "Workshop"—just a little insider knowledge to make you feel like a Frisco Discovery Center regular.
Be sure to check out Frisco Discovery Center's Events Calendar for even more upcoming exhibits!