Each year, Frisco hosts a variety of festivals and events! From athletic tournaments to food truck festivals, holiday happenings and great live music, below are some of the biggest events taking place in Frisco in 2017:  
NCAA DIVISION 1 FOOTBALL CHAMPIONSHIP SERIES
January 7, 2017
Toyota Stadium | ncaa.com/fcs
The best of NCAA football will meet again in North Texas at the NCAA Division 1 Football Championship Series. Come early to enjoy Tailgate Town!
TAAF WINTER GAMES OF TEXAS
January 13-16, 2017
Various locations in Frisco | taaf.com
The Winter Games of Texas is a sports festival for amateur athletes and is patterned after the Olympic Games.
2017 INDOOR TRACK & FIELD CLASSIC
February 9 -11, 2017
Ford Center at The Star 
More than 25 collegiate teams and over 200 high schools teams will be represented by more than 3,000 athletes during the 2017 Indoor Track & Field Classic, the largest indoor track meet ever to take place in Texas.
WOGA CLASSIC
February 17-19, 2017
Dr Pepper Arena / Frisco Conference Center | woga.net
WOGA Gymnastics hosts top teams from the USA and around the world.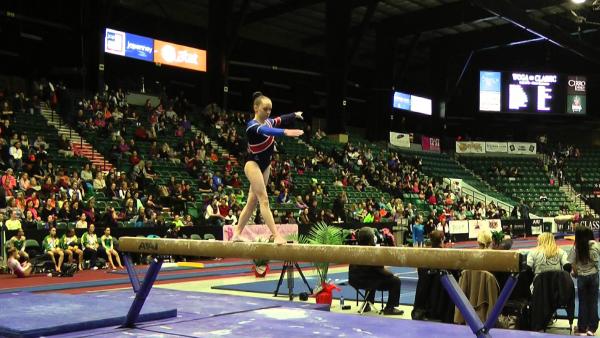 THE PATRIOT CUP
February 17-18, 2017
Ford Center at The Star | patriotcup.com
Cheer on some of the best in collegiate and high school lacrosse! The 2017 event will feature teams from Notre Dame, Georgetown, Stanford and Duke, as well as high school teams from Frisco, Highland Park and Westlake.
FRISCO COLLEGE BASEBALL CLASSIC
March 3-5, 2017
Dr Pepper Ballpark | friscoclassic.com
The Frisco College Baseball Classic is the best collegiate baseball tournament outside of the College World Series in Omaha! It will feature four of the country's top teams in three days of play at Dr Pepper Ballpark.
BIG 12 GYMNASTICS CHAMPIONSHIP
March 18, 2017
Dr Pepper Arena | big12sports.com
See some of the best collegiate gymnasts compete for the Big 12 Title!
TEXAS PINBALL FESTIVAL
March 24-26, 2017
Embassy Suites | texaspinball.com
This is your chance to play all the pinball you can handle! One entry fee gets you in the show and access to over 400 machines from the 1930s to today's latest machines.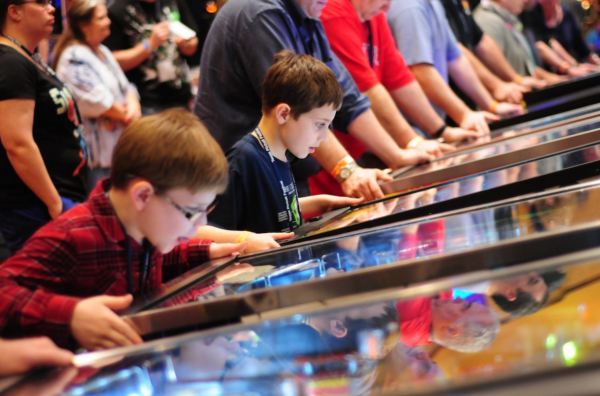 ARTS IN THE SQUARE
April 1 & 2, 2017
Frisco Square | friscosquare.com
Arts in the Square embraces visual and performing arts, live entertainment and offers activities for children.
DOWNTOWN FRISCO STREATS FESTIVAL
April 8, 2017
Downtown Frisco | downtownfrisco.com
Come chow down on some of the best food truck food in North Texas and shop local at some of the most unique boutiques located in downtown Frisco.
OFF THE RAILS COUNTRY MUSIC FEST
May 5 & 6, 2017
Toyota Stadium | offtherailsfest.com
See the hottest names in country music perform at this two-day festival. 2017 headliners include Miranda Lambert, Jason Aldean, Dierks Bentley and many more.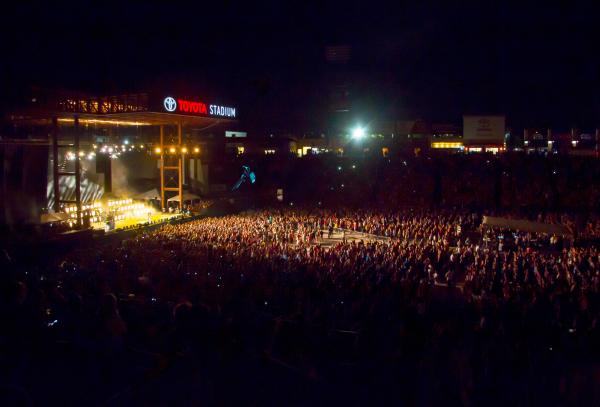 MUSIC IN THE SQUARE
Weekends in June
Frisco Square | friscoquare.com/mits
Enjoy live music and summer nights during Frisco Square's free outdoor Summer Concert Series on the Simpson Plaza lawn, in front of City Hall.
TEXAS LEAGUE ALL-STAR GAME
June 27, 2017
Dr Pepper Ballpark | ridersbaseball.com
See some of MLB's top prospects play during the 2017 Texas League All-Star Game, hosted by the Frisco RoughRiders.
FRISCO FREEDOM FEST
July 4, 2017
Simpson Plaza at City Hall | friscofreedomefest.org
Enjoy great food, music and fireworks during one of North Texas's biggest Independence Day celebrations!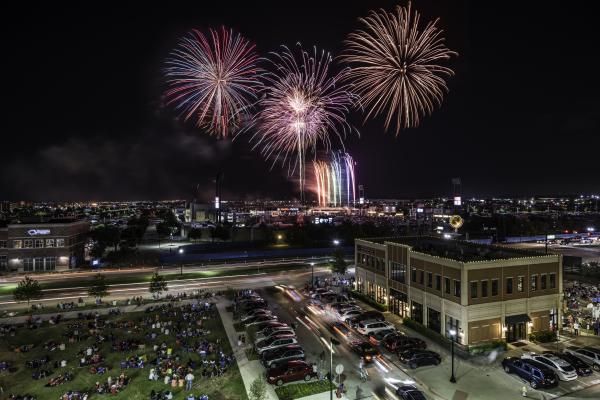 EMMITT SMITH GRAN FONDO
September 30
Begins at Dr Pepper Ballpark | emmittsmithgranfondo.com
A premier, multi course cycling event designed for the professional to the weekend rider. Includes a timed race for the 100 mile course with a cash purse.
SHAWNEE TRAIL COWBOY DAYS
2017 Date TBD
Frisco Heritage Museum | friscomuseum.com
Take a stagecoach ride, witness authentic gun fights, take a pony ride and much more. Visit the Museums' permanent exhibits and learn about Frisco's history.
14TH ANNUAL LONE STAR STORYTELLING FESTIVAL
October 2017 Date TBD
Frisco Public Library | lonestarstories.org
Join thousands of attendees for two days and evenings of family fun with award-winning storytellers.
TRICK OR TREAT THE SQUARE
October 29, 2017
Frisco Square | friscosquare.com
Experience family fun in the heart of Frisco. This annual event is free and open to the public. Bring the whole family in your best costumes and enjoy trick-or-treating in a safe environment!
CHRISTMAS IN THE SQUARE
November 24 – December 31, 2017
Frisco Square | friscoquare.com
Christmas in the Square is a one-of-a-kind holiday extravaganza that gets bigger and better every year! More than 650,000 visitors flock to this event each year. It is a pedestrian friendly event and a lot of fun for families and groups who want to get into the holiday spirit.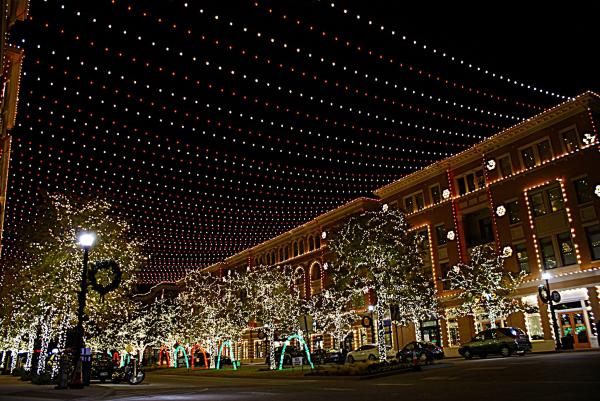 MERRY MAIN STREET
December 2, 2017
Simpson Plaza at City Hall | friscofun.org
Enjoy holiday music, crafts and have your picture taken with a special guest from the North Pole, Santa. Shopping, dining and the annual tree lighting ceremony are also a part of the mix!
For a complete list of events, be sure to check out our events pages.