Randy Burks, originally from Dallas, Texas, is the owner of Randy's Steakhouse located in the historic T.J. Campbell house.
In 1993, Frisco became home to Randy Burks' first restaurant, Randy's Country Kitchen. Following a dream to follow in his father's entrepreneurial footsteps, Randy purchased his first restaurant where Didi's Downtown stands today to serve the people of Frisco "home" style, American cuisine, where the average customer bill was $6.90 per person. Talk about a change in times! 
Ready to return to his steakhouse roots, Randy decided it was time to make the transition to a more formal dining experience. While working at Del Frisco's Double Eagle Steakhouse as a chef, Randy was in contact with Vivian McCallum, owner of the historical home he is in today. 
Let's talk about the house, which has a rich history that tells an incredible story of Frisco and its development.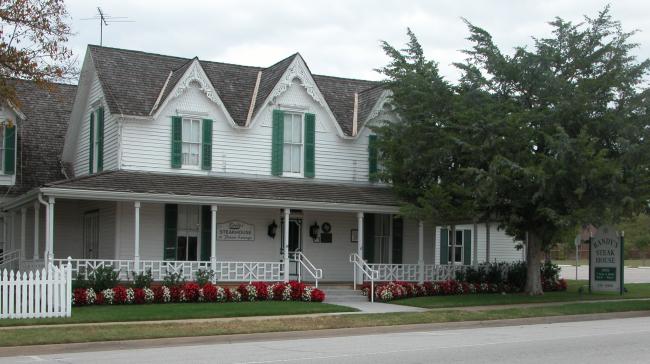 The T.J. Campbell house was built on Preston Road in 1869 across the street from where La Hacienda Ranch sits today. Originally the downstairs area served as a dry goods store, like a small version of Walmart. One room sold groceries, one room sold hardware, and one room sold clothing. 
In 1903, the house was put on logs and pulled by oxen to where it sits now, on Main Street, and became a railroad stop for travelers. When the Campbell family acquired the land where Randy's is now located, trees were cleared from the property. These trees were used as the original supports for the home and can still be found underneath the building. 
"Since then, I've had an engineer out and it's still sitting on the tree trunks, but we have some additional piers we put in," said Randy.
Part of what makes the T.J. Campbell house so special to Frisco's heritage, is its survival of the fire that burned 13 buildings in Frisco in 1922. 
The house later became a doctor's office, and the doctor would see his patients in the front room currently covered in red wallpaper. Then after, the house served as a boarding home up until Vivian bought the home to raise her family in Frisco in 1973. 
Randy became aware of Vivian's home and learned that simultaneously, Jerry Jones was interested in the property, but Vivian was adamant to both Randy and Jerry that her family home was not for sale. 
Years passed, Vivian's children grew up and out of the house, her husband passed away, and the maintenance became a bit too much for her to manage. She told Randy she planned to build herself a new home but did not want to deal with moving twice. It was this moment that would change Randy's life. 
"Vivian called and asked me if I would sit and have tea with her, which at that time I was probably 30 and she was in her 70s," said Randy. "When she told me her predicament, I had a two-to-three-year lease and didn't own the building I was in. I had a year left and told her if she wanted to sell to me, she could stay there for one year while she was building her new place. She agreed and sold me the house for $750,000."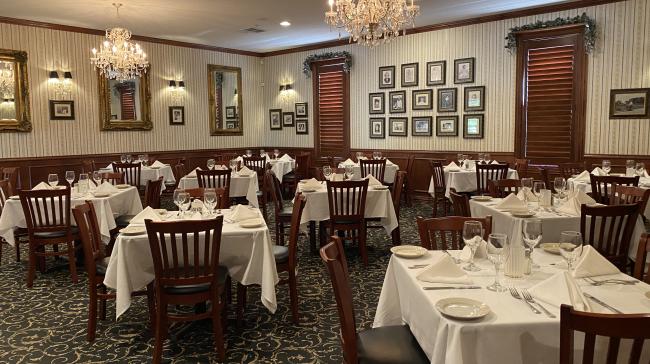 In partnership with his father, Randy began renovations to the home to turn it into his dream steakhouse. Throughout renovations, Randy kept as much of the original house as he could. When you step foot into the house, you are walking on the original flooring, looking at original window settings, stepping on the original staircase, and dining in the original living spaces. 
When it came time to name the restaurant, Randy knew he wanted something that made it clear to passerby's what was served, and who they should talk to. 
 
I always think a name of a business should tell the people that were driving by in their cars exactly what you are, so steakhouse is a must.
"We named it after myself not out of ego but out of it makes me more accountable, so everybody knows if they need something ask for Randy, there's a problem ask for Randy, they want to give praise ask for Randy," said Randy.
One thing after another fell into place, and before he knew it, Randy's Steakhouse was open for business. 
"In the beginning, we weren't sure if Frisco was ready because it was still pretty small but had grown over a few years but not to what it is today," said Randy. "It felt like a mistake when we were doing it because we were really slow at first, in fact in the beginning it was me in the kitchen and two servers."
Serving as the only chef and dishwasher, Randy's quickly grew to need a higher number of employees. Today, Randy's employees 45 people.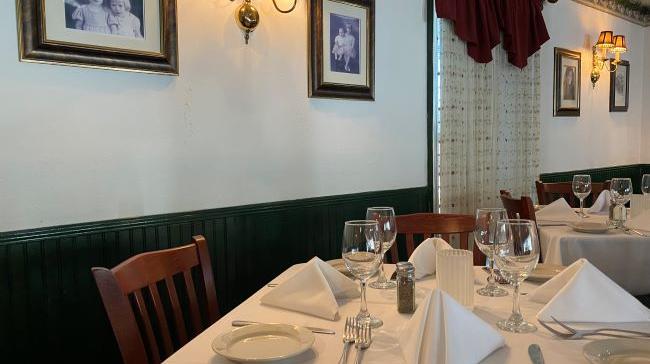 After his late wife's passing, Randy met his current wife. Employed as his bartender at the time, the two fell in love and the rest is history. 
They have one daughter together, Randie, who his bar is now named after. Her dance photos can be found on the walls of the restaurant, and her name on the bar and bar menu. 
Even as a full-time business owner, chef, and father, Randy prioritized time with his family and was there for every big and small moment of his daughter's life. 
"I never missed anything that she did," said Randy. "I was always able to go because to some extent I can make my own hours."
I never missed anything; I never missed a dance when she was doing dance competitions, high school halftime shows, or her recitals and for that, I'm grateful.
Next time you stop in, be sure to ask Randy about Randie, and watch his face light up as he tells you about her successes and his pride in her.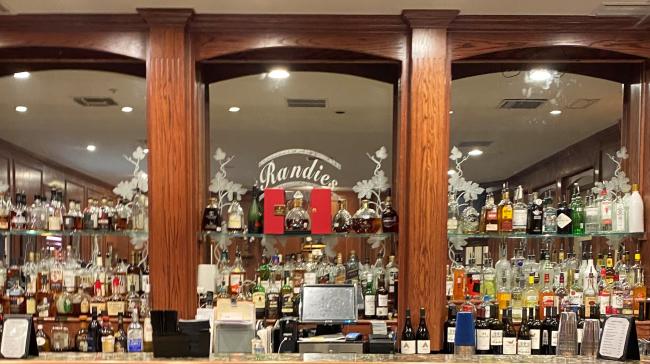 When asked how he has seen success in his business, Randy said his best year was 2020, during the pandemic. 
"There are a couple reasons why we think this is," said Randy. "One, when we were shut down the first seven weeks, I went out and bought a bunch of camera equipment and lighting and I set up a little studio in the bar. I shot videos and put them on YouTube and on Facebook so people wouldn't forget about me. I was afraid if people didn't come in that they would start going someplace else when things opened back up, so I wanted to stay out in front of my customers."
 Randy's videos included cooking tips, bartending and cocktail making, and wine reviews.
Within six weeks, Randy completely shifted his restaurant concept to a to-go meal design, offering family-style meals for an average of $70. This new approach to unprecedented times kept Randy's above water and allowed him to maintain his entire kitchen staff throughout the duration of the pandemic. 
 
"I had to change the concept in six weeks in order to you know stay open, but you know what it did was it kept me from having to lay off any kitchen people," said Randy.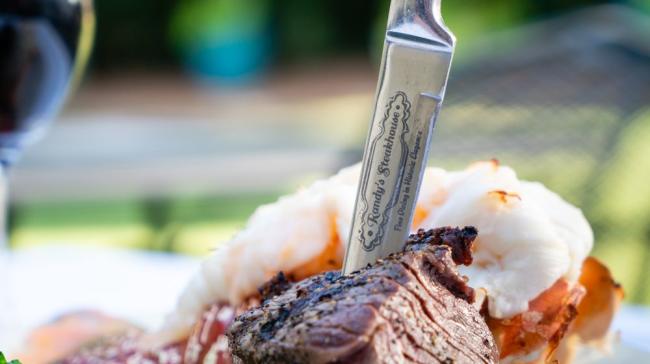 Today, Randy owns and operates his steakhouse as the sole proprietor, serves his family as a dedicated father and husband, and encompasses all things Frisco. 
I've raised my family here. I've been in Frisco since '93. Since I opened my first restaurant here. I love Frisco.