Pinball fans rejoice! The Texas Pinball Festival returns to Frisco March 24-26, 2017 at the Embassy Suites Hotel and Frisco Conference Center! Each year this popular event, the largest of its kind in the industry, welcomes guests from all over the world for 3 days of pinball mania.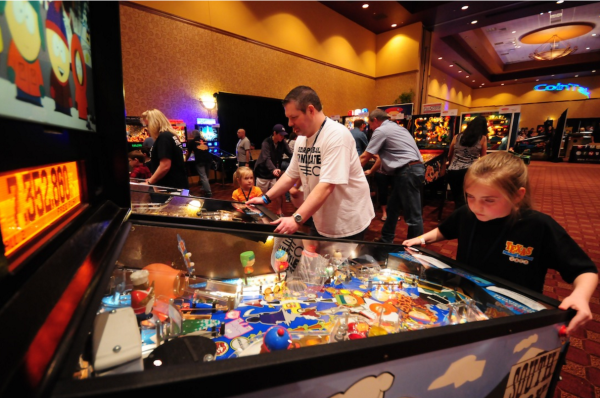 NEW THIS YEAR: Festival organizers are excited to announce that actress and writer Cassandra Peterson, popularly known for playing "Elvira," will be attending the 2017 Texas Pinball Festival.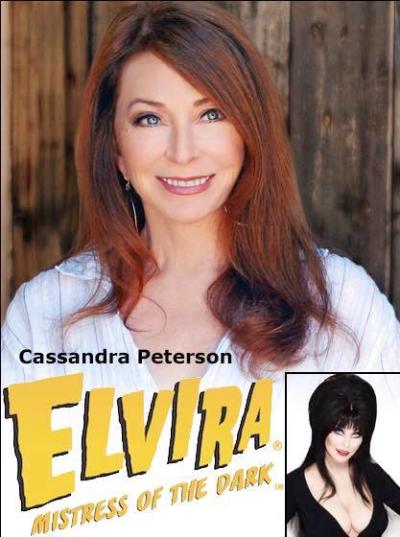 Cassandra will join pinball designer, Dennis Nordman and artist, Greg Freres, in a special forum on Saturday, March 25, to discuss their work together on "Elvira and the Party Monsters" and "Scared Stiff." This marks the first time ever that Dennis, Greg and Cassandra will sit on a panel together. 
Also making an appearance at this year's festival will be Sam J. Jones, best known as Flash Gordon, The Highwayman, The Spirit and as Aris Boch, in Stargate's SG-1. Autographs and photo-ops will be available at the artist's table.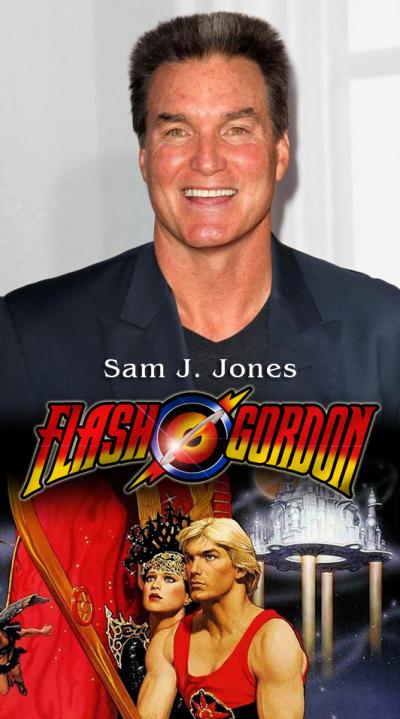 Each year, The Texas Pinball Festival features more than 400 vintage and new pinball machines, as well as classic arcade games set on FREE play. Enjoy a variety of adult and child pinball tournaments throughout the weekend to test player's pinball skills for trophies and prizes. Vendor demonstrations, parts, supplies, equipment and memorabilia will also be available. Door Prizes for pinball related memorabilia will be drawn throughout the weekend, including a grand prize raffle drawing Sunday awarding a full size Pinball Machine to benefit Military Veterans.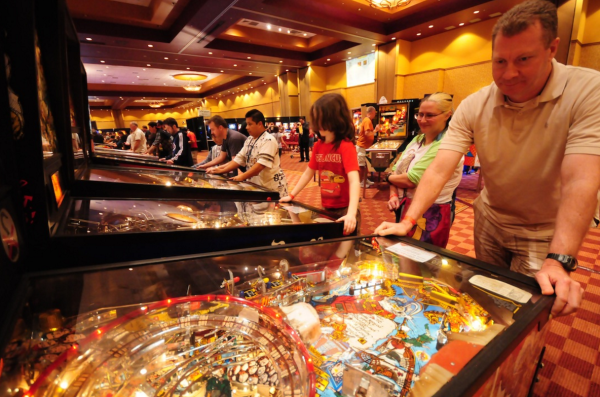 Texas Pinball Festival hours:
Friday, March 24 from 5 p.m. – 1 a.m.
Saturday, March 25 from 10 a.m. – midnight
Sunday, March 26 from 9 a.m. – 2:30 p.m.
Admission - One-day pass
Friday: $30 for adults and $15 for children
Saturday: $40 for adults and $25 for children
Sunday: $25 for adults and $10 for children
Admission - Weekend pass
$65 for adults and $40 for children ages 5-12. Children under 5 get in free.
Save on a weekend pass by purchasing ahead of time online. Learn more here or visit texaspinball.com.