Sometimes with everything going on in life, we forget to take care of ourselves. Well, Frisco provides the ultimate location for a spa day or wellness weekend. You can book a stay at the Omni Frisco Hotel at The Star, located in the heart of The Star, and use that as your starting point. Treat yourself to a massage, facial or complete day of pampering at one of Frisco's spas. Frisco has a variety of spas that will make you feel refreshed and rejuvenated. Finally, don't forget to fuel your body with healthy foods and drinks. 
Our favorite thing about Omni Frisco Hotel is its location. Located in the heart of The Star, Omni offers dining, entertainment and shopping all just steps away. Omni Frisco Hotel at The Star features 300 rooms and suites, on-site restaurant and 24-hour in-room dining, 24-hour fitness center, over 24,000 square feet of meeting and event space, and it's connected to The Star. 
Additionally, The Edge Pool Deck and Bar is located on the fourth floor of the Omni. It provides breathtaking views and a separate pool bar that is nestled within the building. You can relax poolside, reserve a VIP cabana with comfortable sectionals and loungers or gather around the firepits. Even if you don't leave the Omni, a relaxing, wellness weekend awaits.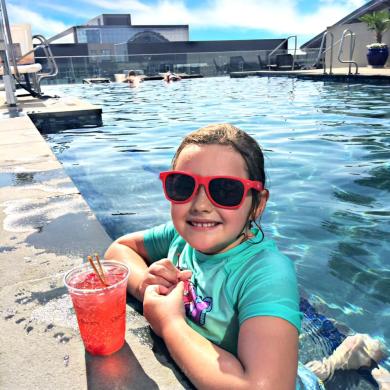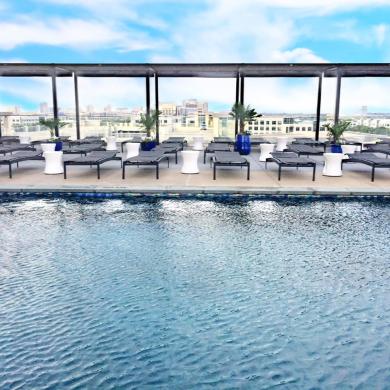 Maroc Hammam Spa is a women's only sanctuary that offers modern day treatments inspired by ancient rituals.
I'd recommend the MHS Signature Hamam. If you haven't been to a Hamam before, it's a unique experience. Inspired by one of the oldest cleansing traditions in the world, the Hamam Moroccan Bath is a purifying and refreshing ceremony that promotes well-being for body and mind. It felt a little bizarre at first to have someone else bath me, but the results are truly unbelievable. This treatment begins with 15 minutes in the Hamam Steam Room, followed by the authentic bathing ritual performed on a heated marble table in the private scrub room. My favorite part was the bubbles that were placed all over my body. It was a spa bucket list moment to be laying a marble table surrounded by fluffy bubbles covering me from head-to-toe. If you've seen the movie "Patch Adams", I felt like the elderly lady in the pool of noodles. Magical! 
The Massage Connection specializes in therapeutic massages for stress relief, pain relief, sports massage for recovery and prenatal massage. They also have an amazing Million Dollar Foot Massage!
You can find lots of places for a massage in Frisco, but there is only one Million Dollar Foot Massage. This 45-minute foot treatment includes hot towels, exfoliation, foot massage and ultra-healing peppermint body butter. Your feet will thank you.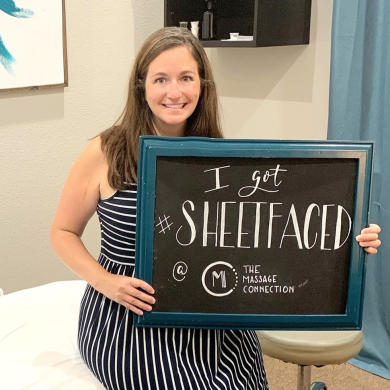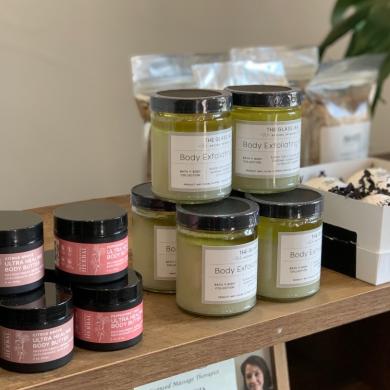 UP Inspired Kitchen is a local breakfast, brunch and lunch restaurant focused on healthful living. There are lots of choices for healthy food and drinks in Frisco, but UP Inspired Kitchen keeps me coming back for more. For breakfast, try their Avocado Toast topped with edamame, lime and fresno chili relish. If you're there for lunch, the Salmon Salad will hit the spot. Wild caught Alaskan salmon tops watermelon, feta, heirloom cherry tomatoes, kale, arugula, romaine and honey lemon vinaigrette. I could eat it every day of the week and never get sick of it. 
Your Frisco wellness weekend will leave you with a healthy afterglow that will last for weeks and provide you with the motivation needed to continue your daily, health regime.