Frisco knows a thing or two about games. After all, it's the City that Plays. Yes, it's home to professional sports teams that take to the fields and courts. But it's also where game enthusiasts of all ages and skill levels have a place to play. From board games to video games, here are some ideas for stops in Frisco to level up your next getaway.  
A must-visit for any gamer, the National Videogame Museum brings together the joy of gaming with the history behind the science and technology of the industry over the years. It's the only museum in America entirely dedicated to the history of video games and includes a timeline of over 50 consoles, retro arcade machines, games you can play, games you can create, and more. From pong to Playstation, this museum stirs up nostalgia for adults and is an eye-opening experience for kids meeting beloved characters such as Sonic the Hedgehog and Super Mario for the first time.
In April, the National Videogame Museum is celebrating its 6th anniversary. To commemorate, the museum's offering discounted prices on single admission and family memberships from April 2 - 30, 2022.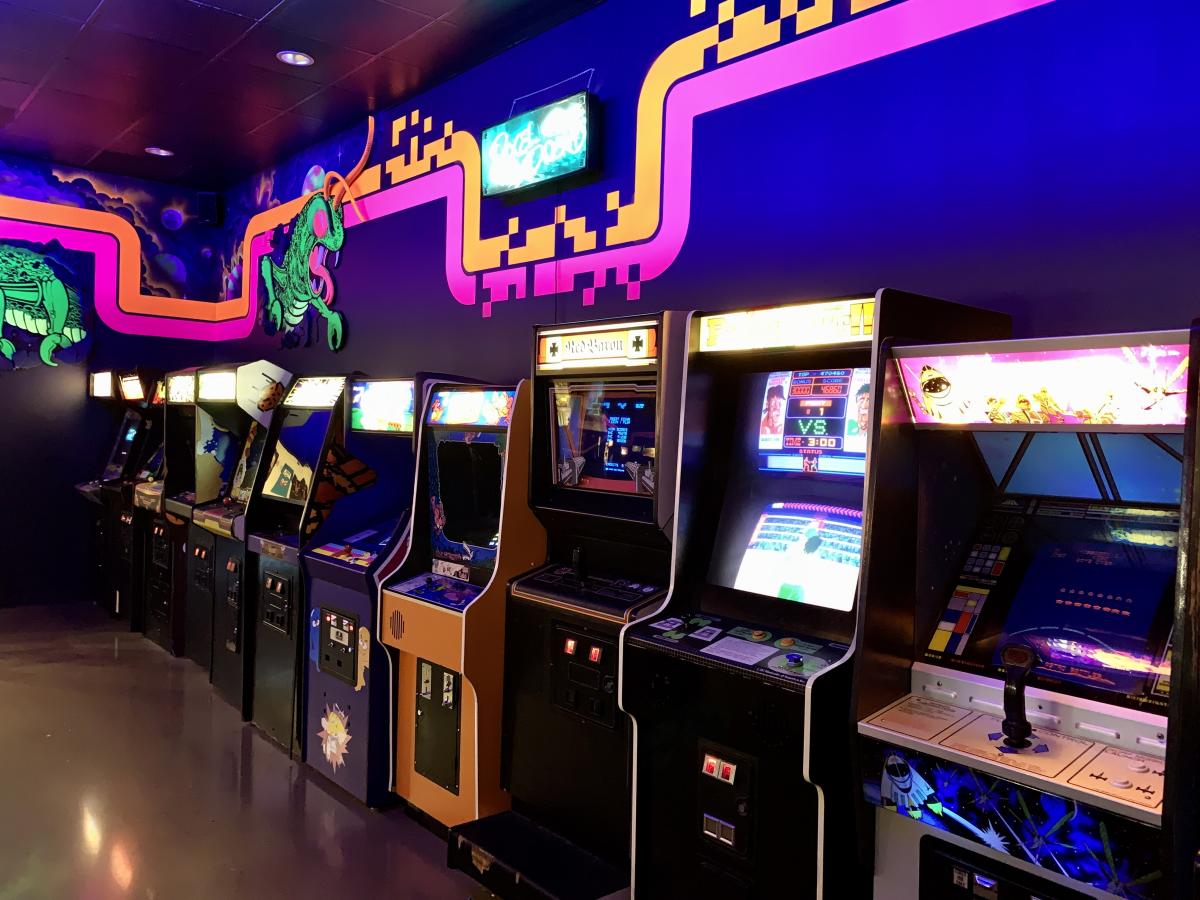 From sports to screens, Strikz is the perfect place to host a games night with friends and family. For a classic experience, try bowling on their 20 traditional lanes. Then, inside the Rose Room, take bowling to the next level with 12 boutique lanes with three 25-foot HD screens showing sports along with lane-side food and beverage services. 
Looking for something a little more thrilling? You'll feel like you're in the middle of an action video game when you enter the laser tag arena. Try to lead your team to the highest score as you navigate the foggy passages of a post-apocalyptic course. Play a couple of rounds and see if you can beat your high score. Or keep the competitive juices flowing at the arcade with games for all ages.
Trying new restaurants is one of the best parts of any vacation, and every gamer will feel like they've found heaven while dining at Nerdvana Frisco. Here, embrace nerd culture as you sip on creative cocktails while playing video games right at your table. All the food is made to order from the scratch kitchen, and it's easy to stay entertained while waiting for your meal to arrive. Just remember to hit the pause button to eat your food while it's still hot! We suggest checking out the game Overcooked, a competitive cooking game. We can't think of anywhere better to play a cooking game than at a restaurant. If you're looking to unplug and take a break from screens for game night, there's also a massive collection of board games with everything from Catan to Yahtzee.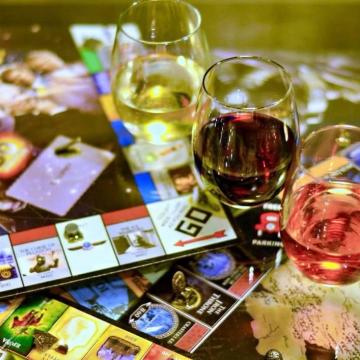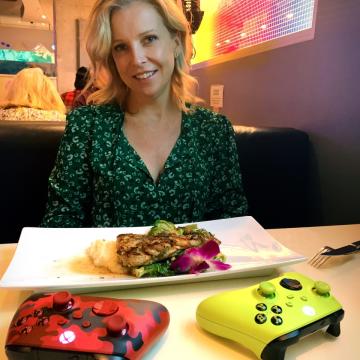 Some of the most beloved video games of all time involve puzzle elements and the escape room experience of Countdown 2 Escape certainly scratches that problem-solving itch. Work with your team to save a ship at Area 52 or infiltrate a cult as a CIA agent. Three adventures with varying levels of difficulty are sure to challenge your group. Fred and Shannon Hammond run this local business. They are a couple that is passionate about Frisco and creating games for people to enjoy in The Rail District. You can learn more about their story here.
A must-visit for gamers, New World Gaming sells board games, card games, hobby supplies, tabletop wargaming, and more. If you're new to games or not sure where to start, the friendly and knowledgeable staff are happy to offer recommendations.
No matter what the weather is like outside, it's perfect for golf at the TopGolf Swing Suite. Located within the hotel, this indoor golf simulator gives you a chance to play some of the most iconic golf courses from around the world in a comfortable setting. When you're not playing golf, take a break with drinks and food from the locally-inspired menu of Beans & Barrel. The suite is available to rent for groups of up to 12 people. 
The future of gaming is here in Frisco. Pop on a headset and enter the immersive world of virtual reality gaming in a family-friendly environment. From the baseball diamond to the International Space Station, you can truly go anywhere in the universe at XS VR.
This premium social gaming lounge brings together gamers of all ages and interests. From Xbox parties to Magic the Gathering to Dungeons and Dragons, it's easy to get lost in the world of gaming here. It's available for team events, birthday parties, fundraisers, and more. Find PlayLive Nation on the second floor of Stonebriar Centre shopping mall, near Nordstrom.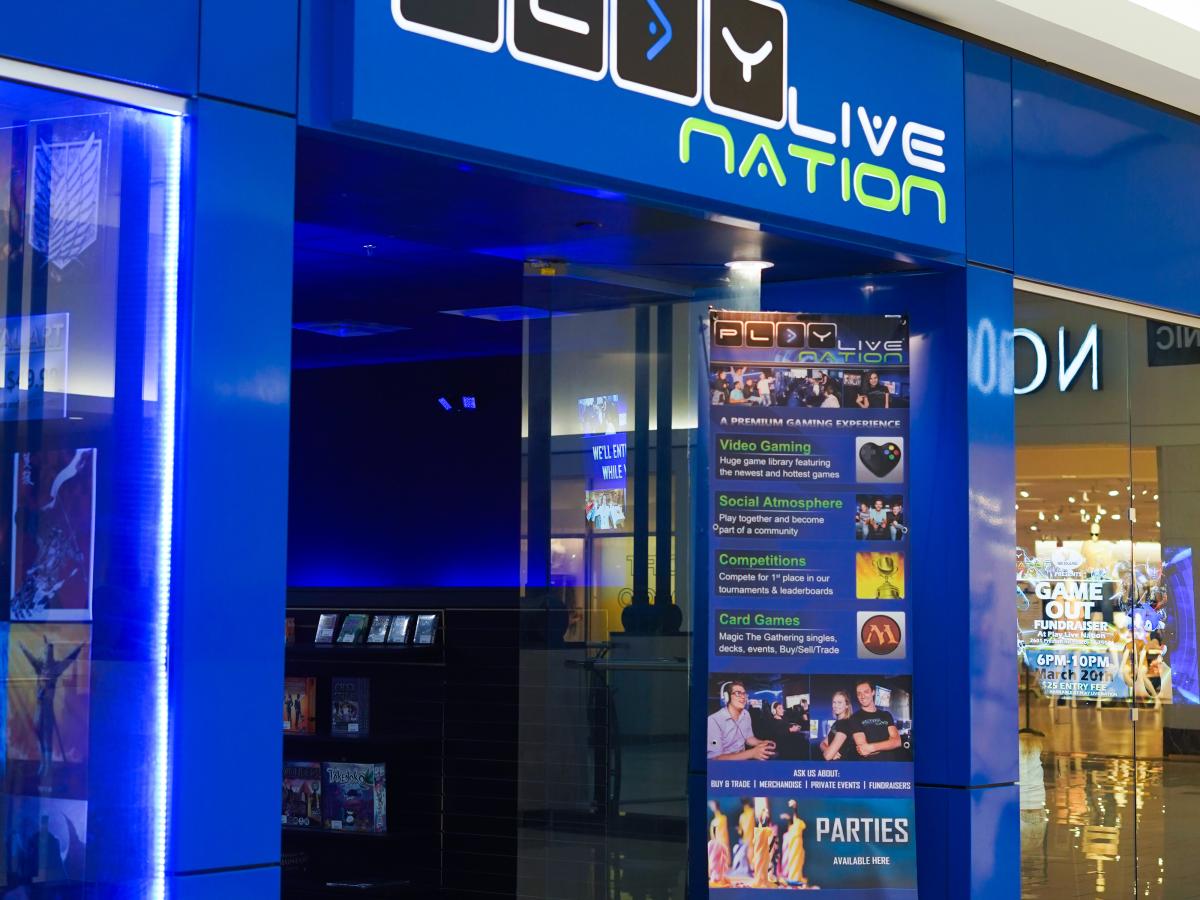 Get Your Game On in Frisco
Card games, board games, sports games, video games — Frisco is a paradise for every kind of gamer. Discover a whole new open world of adventure and plan your next visit to Frisco. 
Want to stay in the loop on all that's happening in The City That Plays? Subscribe to our newsletter.