Ah, fall in North Texas…it's not too hot, and not too cold—"Goldilocks" weather, if you will. It's the perfect time to get up, get out, and enjoy what we like to call the great FRISCO outdoors! From hiking to biking to golfing and even batting cages, there's no shortage of ways to enjoy some fresh air in Frisco.
Whether you prefer to travel on two feet or on two wheels, Frisco has the ideal trail. Choose from nine beautiful hike and bike trails of varying lengths, each with their own amenities and scenery along the way, such as ponds and playgrounds:
-       Frisco Mountain Bike Trail: 8.1 miles, divided into "loops" of varying distances and terrains
-       Beaver Bend Trail: 1.2 miles
-       Caddo Trail: 1.1 miles
-       College Parkway Trail: 1.2 miles
-       Griffin Parc Trail: 1.1 miles
-       Lone Star Ranch Trail:  0.5 mile
-       Taychas Trail: 1 mile
-       Trails of West Frisco Trail: 0.8 mile
-       West Rowlett Creek Trail: comprised of several smaller trails of varying distances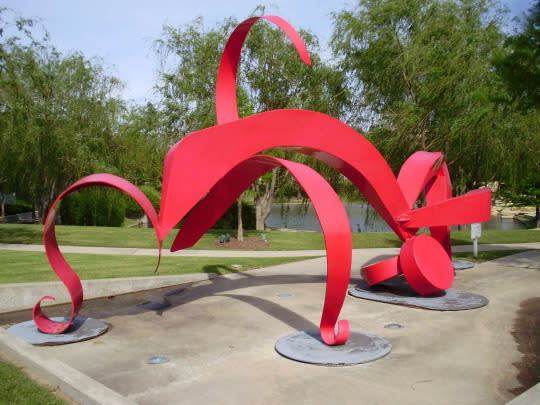 For truly unbeatable scenery, take a stroll through the Texas Sculpture Garden, located at Gaylord Parkway and the Dallas North Tollway, within Hall Office Park. Recognized as the largest private collection of contemporary Texas sculpture, more than 150 pieces of outdoor art are sprinkled amongst winding walking trails, lush landscaping, lakes and fountains.
The City of Frisco manages 48 park sites that are open daily from sun up to sun down, ranging from green parks to dog parks to even splash parks. Frisco Commons is among the most popular parks, known for its unique amenities such as three pavilions, a fishing pond, the Veterans Memorial Plaza, a large playground.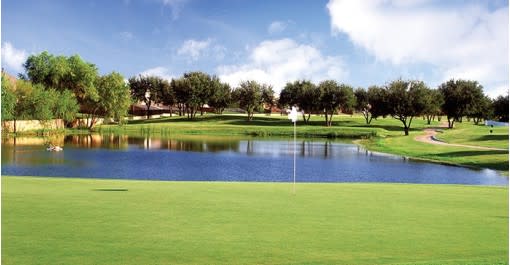 Frisco is home to four nationally-recognized golf courses, ranging in size, difficulty and amenities:
-       The Tom Fazio Championship Course at The Westin Stonebriar
-       The Trails of Frisco Golf Club
-       The Golf Club at Frisco Lakes
-       Plantation Golf Club
Frisco's Harold Bacchus Park boasts the "On-Deck Circle," a training area that includes four batting cages that pitch both baseball and softball at various speeds controlled by the batter. Additionally, the training area has four tunnels complete with nets. The batting cages are operated on a token system (bring cash for the token machine!) on a first-come, first-served basis when there is not a reservation.