The Star in Frisco is more than just a place for America's Team to practice — it's an entire entertainment district with places to dine, shop, and experience all things Dallas Cowboys. Here's what's new at The Star, what's opening very soon, and a couple of our favorite places that are definitely worth checking out.
Just Opened
The Glen 
A night out at The Glen is a full-sensory experience at one of the most exciting new restaurant concepts to come to North Texas. A feast for all the senses, The Glen features high ceilings with tall trees, elegant florals, bespoke light fixtures, and lamps that set the mood for any special occasion. Seafood is the star of the menu, with seafood towers, oysters served with lemons and hot sauce, grilled Alaskan king crab, hot lobster rolls, and more. Did we mention there are also aerial performing artists and a resident DJ? As for drinks, read on. 
The Monarch Stag
The Monarch Stag is the exclusive scotch bar and cigar lounge for The Glen. It specializes in hand-pressed cocktails, has an impressive list of wines, and features a rare scotch, whiskey, and bourbon collection. This upscale restaurant and bar takes its name and inspiration from The Monarch of the Glen, a painting commissioned in 1851 for the Palace of Westminster, now housed at the Scottish National Gallery. The team at the bar is more than happy to recommend drink and food pairings that go together like Troy Aikman and Michael Irvin. Speaking of Cowboys legends, if you're up for a walk after a meal or drink, check out the Dallas Cowboys Ring of Honor Walk just a few steps away. 

Lombardi Cucina Italiana
Put on your cowboy boots and walk over to Lombardi Cucina Italiana for an authentic taste of food from the boot-shaped country. Once you enter this restaurant, take a moment to appreciate the Italian-inspired interiors, including olive trees, Italian marble, and Venetian chandeliers. Once you're ready to order, try something from the curated wine list with a heavy focus on beverages from the Italian Peninsula. The menu features a selection of housemade pasta, fresh fish, and meats prepared with innovative ingredients. In addition, the bar and cocktail area features live entertainment — all part of an authentic Italian experience right in Frisco. 
Monkee's of Frisco
Get your fashion fix in Frisco at Monkee's, a women's boutique featuring shoes, clothing, and the season's hottest accessories. The first Monkee's opened in 1995, and now 25 years later, there are several independently-owned boutiques across America. So for those looking to support local small businesses, you've come to the right place. And yes, there's lots of blue, metallic silver, and royal blue if you want to look extra fashionable on game day. And as the neon pink inside this store says, you might need a bigger closet after you visit here.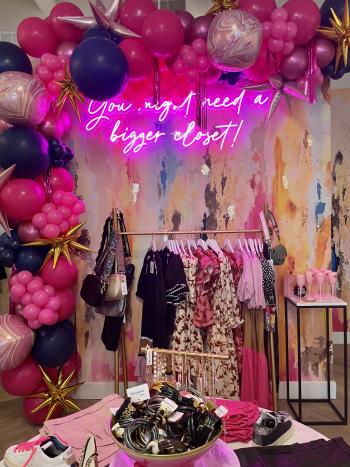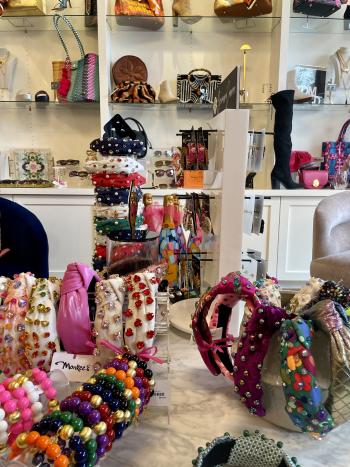 Tricky Fish
Tricky Fish is now open in Frisco. The idea for this seafood restaurant started south of Frisco, along the Texas coast at Chinquapin Reef in East Matagorda Bay. Good food, good drinks, and good company are all at the heart of everything Tricky Fish does — it's as simple as that! Seafood platters, sandwiches, catch of the day, salads, and sides are all stars of the menu, while the drinks menu includes an extensive selection of signature cocktails, wines, and mules, all served in a casual setting. Stop by late in the afternoon to catch happy hour and different daily drink specials from Monday through Friday.
Shreve Fine Art Gallery
Whether you just want to browse or bring a little piece of Texas to your home, it's worth visiting Shreve Fine Art Gallery. Here, find the works of Rob Shreve, an award-winning photographer who grew up in the deserts of West Texas. Shreve studied photography at Texas Tech University and has traveled worldwide to capture stunning photos of landscapes and wildlife. Come see the best works from an artist simply known as "Tex" in the global fine art photography community. 
Coming Soon
Snowbird Cocktail Lounge & Kitchen
For an elevated dining experience, look no further than Snowbird Cocktail Lounge & Kitchen. Featuring a deco-inspired lounge, the menu will feature creative takes on mixology cocktails, exquisite small bites perfect for sharing, and music that creates an upscale ambiance. Be a star at The Star, the place to see and be seen.
Sidecar Social
Just like the name suggests, this is a place to be social. Enjoy watching sports? Catch the big game on the massive TVs. Want to socialize and bring your furry best friend as well? The pet-friendly all-season patio is just what you need. Need to impress and showcase your basketball skills? There's a pop-a-shot for that. And if karaoke is your idea of a good time, you're in luck at Sidecar Social. The second Sidecar Social location opens in Frisco at The Star in 2023.
Familiar Favorites
Cane Rosso
There's a reason Cane Rosso is a frequent name found on "best pizza" lists around Dallas. A honeymoon to Italy in 1995 was enough to inspire Jay Jerrier to bring a taste of his trip back to Texas in the form of a new pizza joint. Jerrier started with a wood-burning oven in his backyard and trained with a member of the Associazione Verace Pizza Napoletana to ensure he was making authentic Neapolitan-style pizza. Fast forward to the present day, there are seven Cane Rosso locations across Dallas-Fort Worth, including at The Star in Frisco. Fresh dough made daily, "OO" flour imported from Italy, and hand-crushed San Marzano tomatoes are just a few of the secrets that keep bringing Texans and guests back to Cane Rosso's time and time again.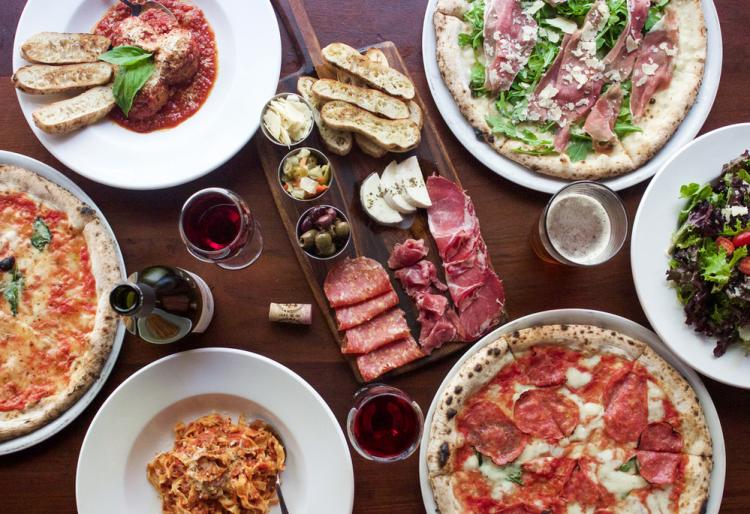 City Works
Football is everywhere at The Star. From the Huddle Statue to the giant "Cowboys" lettering in the Tostitos Championship Plaza endzone, football takes center stage here. Of course, if you're looking for a place to watch the big game, City Works has you covered. This sports bar serves American classics with a twist, and there are no worries about going thirsty with 90 different craft beers on tap. In fact, a visit here is a great way to try out more than 30 local breweries. With 26 extra large HDTVs with state-of-the-audio, you'll be able to watch and hear all the big moments. Want to hold the ultimate Dallas Cowboys watch party? City Works now has catering available, so you can bring a taste of The Star to the comfort of your home or wherever you gather with friends and family to watch The 'Boys.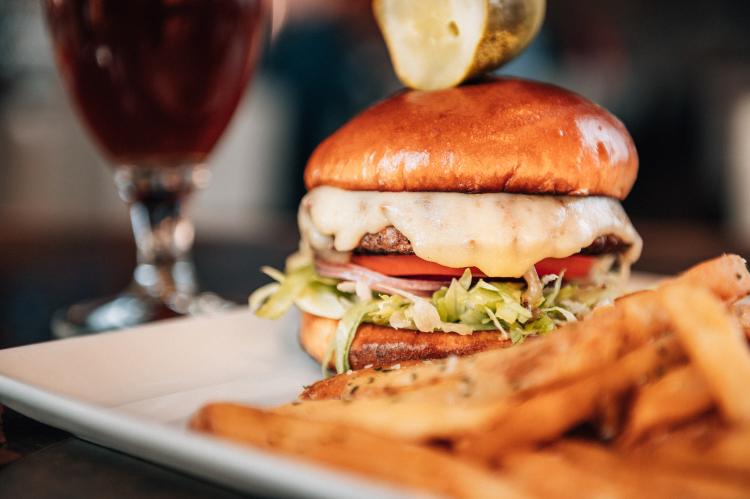 Add The Star to Your Plans
There's something for everyone at The Star: boutique clothing, casual seafood, upscale dining, craft beer, sports, fine art, authentic Italian cuisine, and more. The Star in Frisco's lineup is built to impress! So make a game plan to visit Frisco and request your free official Frisco Visitors Guide. Want to keep in the know on all things happening in Frisco? Sign up for our newsletter to get Frisco Insider tips right in your inbox.