Black Box Theatre
Opened in 2010 and located inside the Frisco Discovery Center, Frisco's Black Box Theatre is one of only a few black box theatres in North Texas. More than $3 million worth of renovations transformed part of a former warehouse space into The Frisco Discovery Center, now utilized as a space for arts, science, and a cultural center for the local community and visitors to Frisco. Along with the Black Box Theater, The Frisco Discovery Center also houses an art gallery, the Sci-Tech Discovery Center and the National Videogame Museum.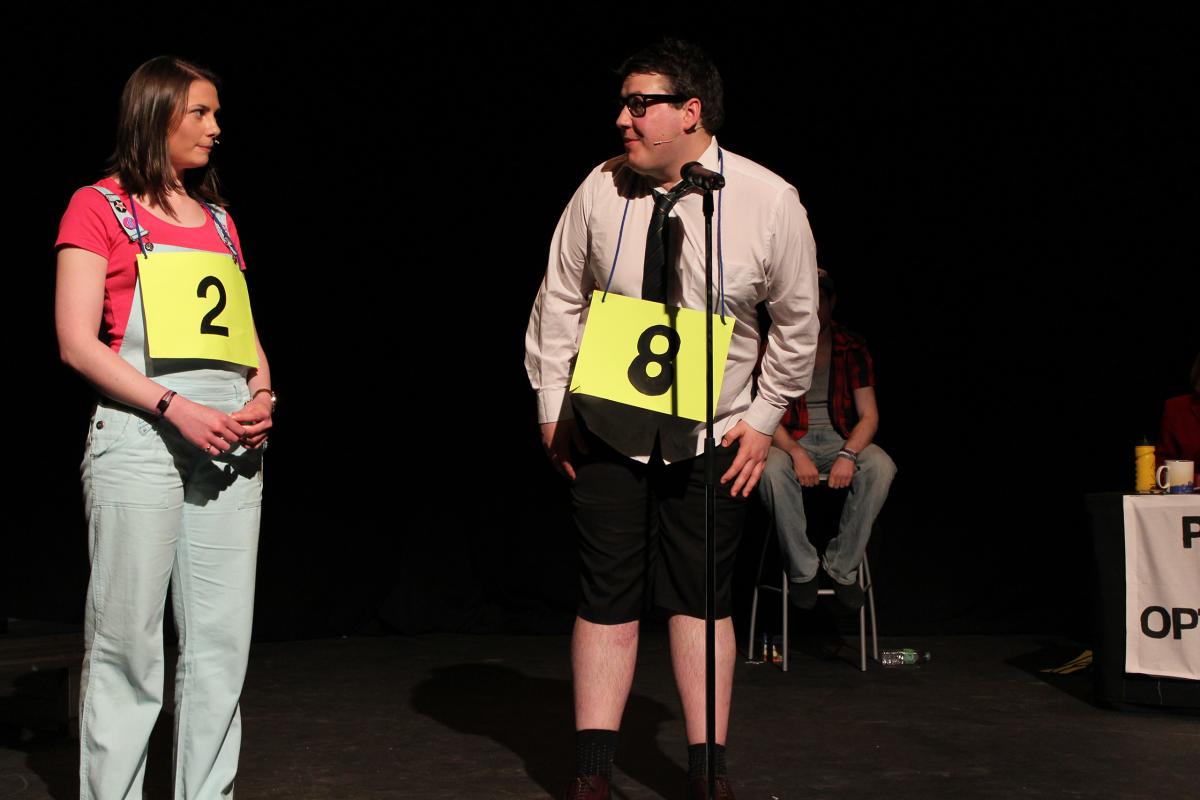 Black box theaters consist of a simple and somewhat unadorned performance space, and are usually just a large square room with black walls and a flat floor. They became popular in the 1960s and 1970s, during which low-cost experimental theater was being actively practiced. Since almost any warehouse or open space in any building can be transformed into a black box, the simplistic and low maintenance design was appealing. The black box theatre is also considered by many to be a place where the "purest" of theatre can be explored, with the most human and least technical elements being in focus.
Frisco's Black Box Theatre features contemporary lighting, seating for up to 120 guests, as well as state of the art sound equipment. It is utilized on a consistent basis for performances, concerts, recitals, dance productions, classes, rehearsals and more. Learn more about some of the performances you can find at Frisco's Black Box Theatre below or find a complete list of Frisco's Black Box Theatre events here.
Frisco Community Theatre
Founded in 1984, the Frisco Community Theatre is a non-profit organization that entertains and educates the community through the production of professional quality live theatre. Since relocating to Frisco's Black Box Theatre, Frisco Community Theatre has brought four professional quality live theatre productions to Frisco each year. The productions have been hailed by critics and audiences alike as being among the best and most entertaining in the DFW area. Previous productions include "Don't Dress for Dinner," "Over the River and Through the Woods" and "A Broadway Christmas Carol." Details for Frisco Community Theatre's current show can be found here.
Frisco Youth Theater
As a part of the North Texas Performing Arts family, Frisco Youth Theatre provides a one-of- a- kind opportunity for youth to learn about the arts and develop life-long skills. From quality training programs to a wide variety of productions, Frisco Youth Theatre has become a place for students to thrive and families to come together to develop the next generation of youth. Find a complete list of Frisco Youth Theatre's upcoming productions here.
Frisco Improv Players
Frisco Improv Players is an improvisational comedy troupe based in Frisco which specializes in clean, interactive, game-based comedic performances. The troupe performs on an ongoing basis at Frisco's Black Box Theatre where their fast-paced, interactive improv is wildly popular. For a complete list of Frisco Improv Players events, visit here.
Black Box Theater
Frisco Discovery Center
8004 North Dallas Parkway, Suite 200
Frisco, TX 75034