Central Park
Central Park in Frisco, located near the intersection of Gaylord Parkway and Parkwood Boulevard, is the site of a public art installation titled, Cattle Drive. This tribute to the late 19th century cattle drive features bronze statues, murals and sayings about life on The Shawnee Trail, which was the first north-south cattle trail in Texas.
Life size bronze sculptures, created by artist Anita Pauwels, make their way through the eight-acre park, which  includes a small pond, running brook, amphitheater, walking trails and benches. Central Park was completed in 2003.
One interesting feature of Central Park that is often overlooked is its shape. Take a look for yourself. Notice anything?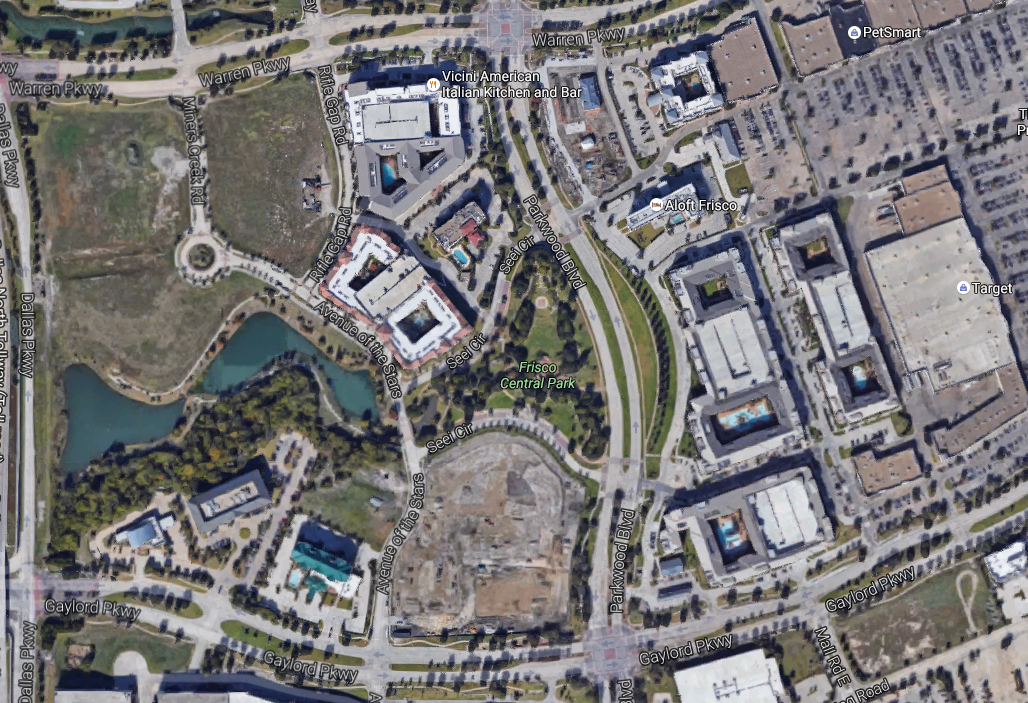 What about now?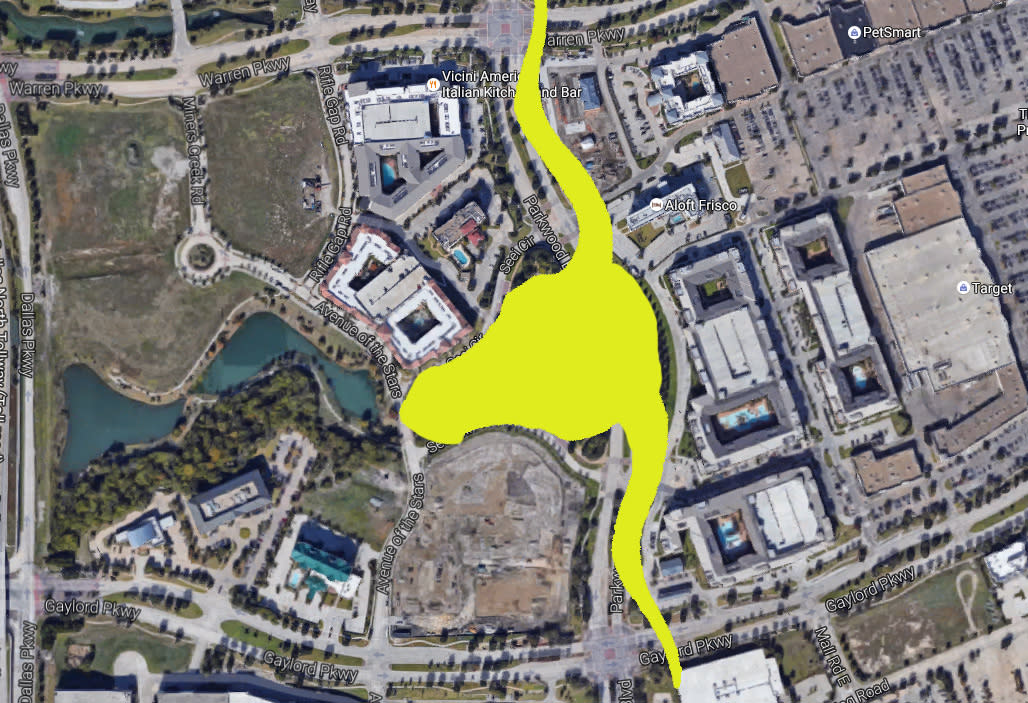 Gaylord Properties, the developer of Frisco Bridges, intentionally designed the park in the shape of a longhorn. The park boundaries follow the outline of its head, and Parkwood Boulevard serves as the horns. The magnolia trees on the east side of Parkwood form the top of the head while the water from the stream pools at the longhorn's snout.
Central Park is a popular spot for photographers, residents of nearby apartment complexes, and guests of neighboring hotels. If you're in the area, this park is worth adding to your list of sites to see.
Central Park
3155 Parkwood Blvd.
Frisco, TX 75034