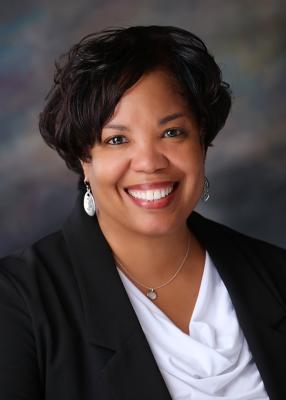 Texas Society of Association Executives (TSAE) announced LaChelle Evans as the recipient of the 2023 Affiliate of the Year Award, which recognizes outstanding professionalism and service to the association community.
In 2007, LaChelle joined Visit Frisco where she earned a Certified Sports Events & Tourism credential and built the sports market for Frisco, known today as Sports City USA. LaChelle then turned her attention to the association market and, again, put Frisco on the map for both local and national association meeting planners. She has enjoyed working with the clients in this market and has been very involved ever since.
Criteria for the award nominees include active involvement in TSAE programs as well as contributions to community, professional, and charitable organizations, which LaChelle exhibits in multitude. While serving on the TSAE Board from 2018-2020, LaChelle was instrumental in helping create the organization's Diversity & Inclusion Position Statement, and has held leadership roles for Destination International, Meeting Professionals International's Texas Hill Country Chapter, and the Dallas Fort Worth Association Executives.
"LaChelle has been a long-time active supporter of TSAE, serving recently on the Board of Directors, and continues to stay active in the association. We are so proud of this very deserving award and thank TSAE for recognizing the significance of her contributions," says Marla Roe, Executive Director of Visit Frisco. 
Going on 20 years in Frisco, LaChelle continues to be excited and proud to sell, serve, and lead in one of America's fastest growing cities. In addition to being a member of Leadership Frisco Class 27, LaChelle passes along her love of the tourism industry by speaking to high school hospitality and tourism students at Frisco ISD's Career and Technical Education Center.
In addition to the Affiliate of the Year Award, TSAE's annual awards categories also include the Texas Association Impact Award, Association Professional of the Year, Rising Lone Stars Program, and Volunteer of the Year.
For more information, visit tsae.org.
# # #
About TSAE
Texas Society of Association Executives (TSAE) began in 1928 as Texas Trade Association Executives (TTAE). In 1956 TTAE changed its name to Texas Society of Association Executives. TSAE is comprised of more than 1,100 association professionals who represent Texas-based associations and societies and as well as corporations and firms that provide services to associations.
About Visit Frisco
Founded in 2003, Visit Frisco has grown in tandem with the extensive growth of leisure travel, sports, and meeting facilities within the city. It's the organization's mission to generate a positive awareness of Frisco as a premiere destination for meetings, sporting events, conventions, trade shows, leisure travel, and to positively impact the economic base of the City of Frisco. Official accreditation recognizing excellence and achievement was awarded in 2009 by the industry organization Destination's International. For more information, head to visitfrisco.com or call 972.292.5250.
Information Contact for Visit Frisco:
Cori Powers
Director of Marketing and Communications
Visit Frisco
972.292.5256
cori@visitfrisco.com