While chicken fingers, a classic burger and pizza are always a good choice when it comes to meal decisions, sometimes you just want that unique dish you can't get anywhere else. Because of this conundrum, we've put together a list of 6 unique dishes in Frisco you have to try. And not to worry... we've tried these ourselves, so while we understand these may not be the first menu items to jump off the page at you, we promise these are worth a try.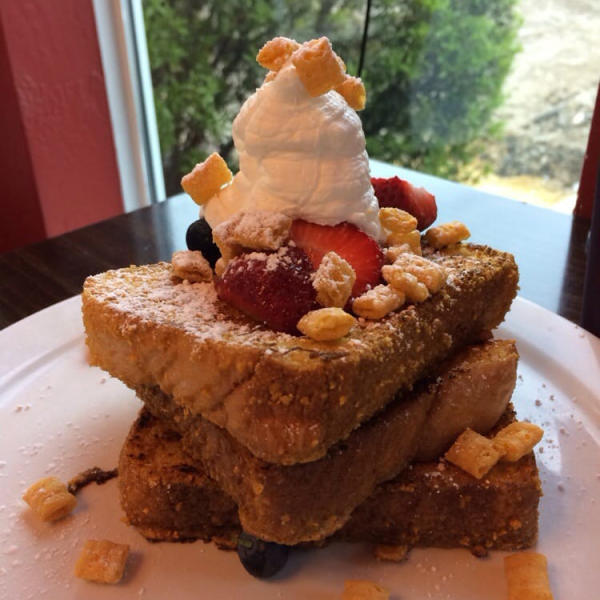 5th Street Patio Café – CapNCrunch French Toast
We're fairly certain this dish would be "Buddy The Elf approved." Sweet and crunchy make for a yummy and tummy filling breakfast adventure. This new twist on a classic dish is made up of old fashioned French Toast plus fresh berries, whipped cream and, yes, you guessed it... Cap'n Crunch cereal. Top it off with maple syrup and you'll have reclaimed your crunch time, as the Cap'n would say.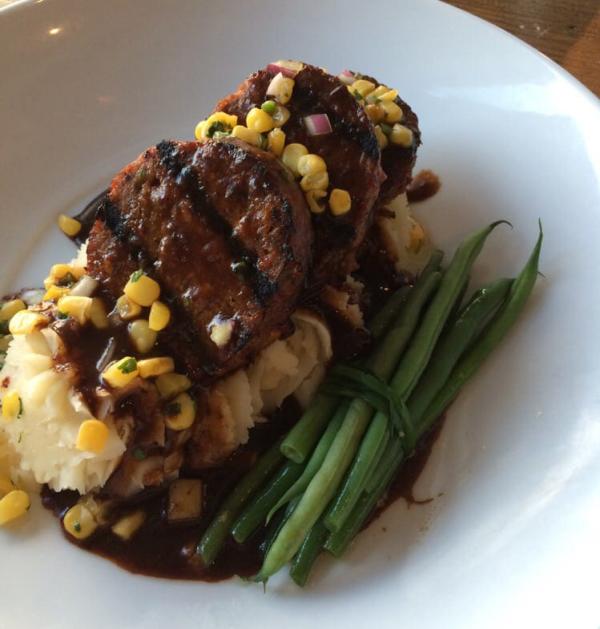 Barnlight Eatery – Chorizo Meatloaf
Just like mama made it, but with a little extra flare. This popular Barnlight Eatery dish features county-style meatloaf made up of beef and chorizo, served with a side of buttermilk mashed potatoes and green beans then covered in a brown gravy and smoked corn relish. This dish carries a lot of flavor and pairs well with many of the craft beers Barnlight Eatery has on tap.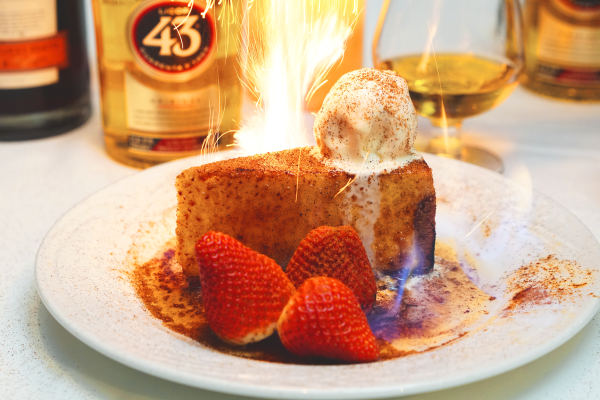 EG Steak - Fireball Cheesecake
When they say "save room for dessert" at EG Steak (formerly Estilo Gaúcho), trust us, they mean it. The Frisco Brazilian Steakhouse features a variety of yummy post-dinner treats, but their Fireball Cheesecake is one hot menu item. This oh so yummy slice of heaven is EG Steak's vanilla cheesecake supreme, which they brûlée with brown sugar. Once served, they present Licor 43, a cordial from Spain made with 43 herbs and spices. The liquor is swirled in a glass, set ablaze and then poured over the cheesecake. Once the dessert is literally "up in flames," they top it off with a few shakes of a vanillar, nutmeg and cinnamon mix, which adds to the flare and fun of the dish. Served with vanilla bean ice cream and fresh strawberries, you can't deny how incredibly yummy this one-of-a-kind dish is.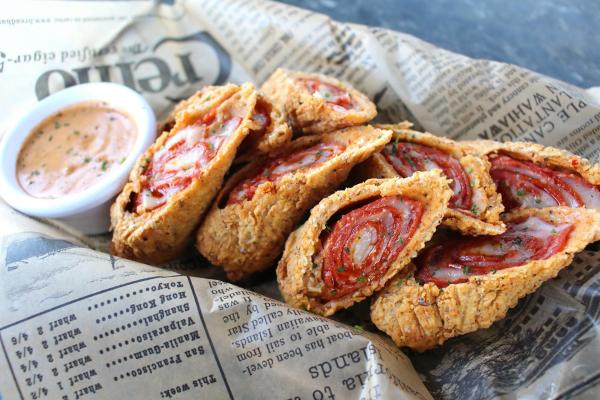 MASH'D – Chicken Fried Pepperoni
While these are listed as starters on Mash'd's menu, we could order about 10 of these and be set for the day. First, you've got deli pepperoni which is rolled with Port Salut cheese then it's double buttermilk-battered and fried, just like their YUMMY fried chicken. To make things even yummier, it's served with a side of their famous "Chuck Norris" gravy. These are SOOO good, you'll want to roundhouse kick anyone who tries to take the last one.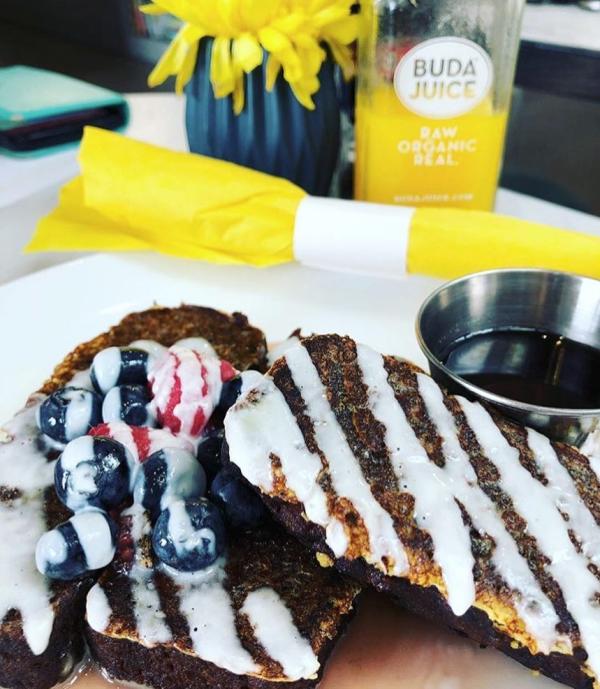 📷 @amom4u 
UP Inspired Kitchen – French Toast
While the name may not be unique, the recipe certainly is. First, you need to know that UP Inspired Kitchen's French Toast is Vegetarian and Gluten Free! First, they bake a gluten free carrot and date bread, with NO added sugar. The thick pieces are covered in a drizzle of creme fresh and berries to finish. While this dish may have a lower glycemic impact than any traditional French Toast, it offers SO MUCH more flavor!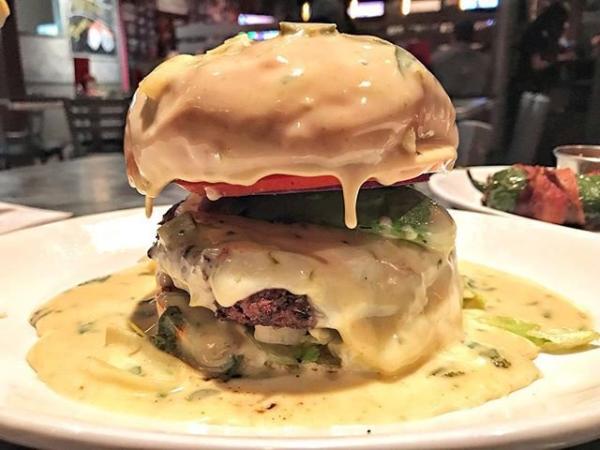 📷 @yelpdallas
Kenny's Burger Joint – Ghost Burger
This burger is scary good. During the month of October, Kenny's Burger Joint serves up the Ghost Burger. This blackened half-pound patty is topped with pepperjack cheese and garnished with lettuce, tomatoes, onion and avocado before getting smothered top to bottom in white queso! It may look messy, but it's worth every napkin!
Hungry now? Us too! Discover your own unique dishes around town and start your culinary adventure here. Be sure to share your favorite finds with us by tagging us in a picture of your unique dish find on Instagram at @vistifriscotx. Happy eating!