Frisco is for families! Whether you're a long-time resident of Frisco or visiting our fair city for the first time, you'll find plenty of fun and engaging things to do for families with elementary-aged kids. It's no wonder CNN chose Frisco, Texas as one of their top 20 favorite mid-sized cities in the United States.
Here's a list of options to start making fun family memories in Frisco.
Frisco RoughRiders
Frisco is called Sports City USA for a good reason. Frisco is home to several sports teams, including the Frisco RoughRiders, the Double-A affiliate team of the Texas Rangers. Be sure to catch a RoughRiders game from the lazy river at Riders Field, one of the most beautiful stadiums in baseball. There are post-game fireworks after each Friday and Sunday night home game, and kids get to run the bases after Saturday night home games!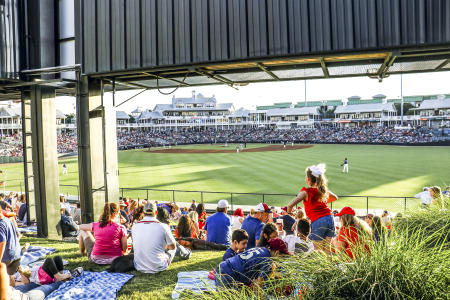 FC Dallas
Major League Soccer is heating up, and FC Dallas is in the middle of the action! Take the kids to chant for the home team as you cheer on our local favorites, including USMNT star Jesús Ferreira. FC Dallas games are a high-energy good time, full of passion and pyrotechnics, that kids and adults alike will love.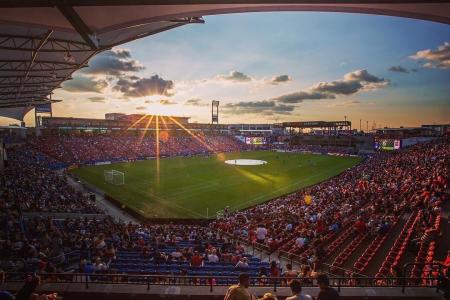 Strikz Entertainment
Get your bowl—and arcade and laser tag and axe throwing—on at Strikz Entertainment! Newly renovated, Strikz is a one-stop-shop for family fun. Whether you prefer a traditional bowling experience or want to bowl under the blacklight in the Rose Room, Strikz is fun for everyone. And, with a full menu and bar, you'll want to go hungry.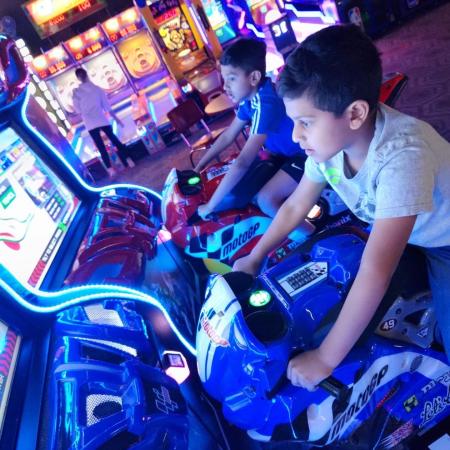 Cards in a Box
New at The Star, Cards in a Box is a collector's dream. From basketball and baseball to football and even Pokémon, Cards in a Box is the place to start or grow your collection. Kids will love opening their fresh card packs and trading or studying them at the community tables at Cards in a Box.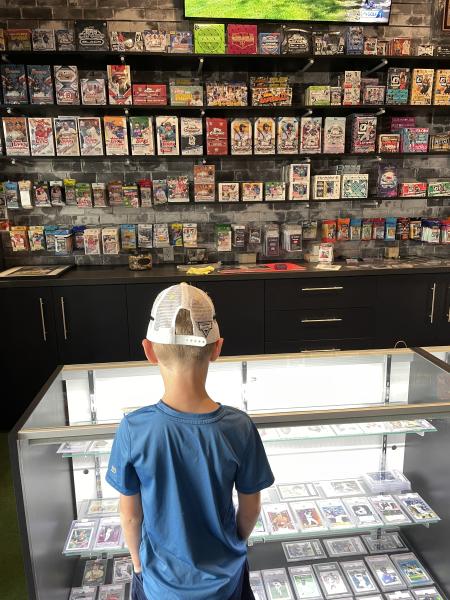 Frisco Skate Park (Northeast Community Park)
Grab your helmets and head to the Frisco Skate Park at Northeast Community Park! Skateboards, scooters, and bikes of all skill levels are welcome on the half pipe. While you're there, take a walk around the community pond and play on the playground. This is a great spot for siblings of mixed ages.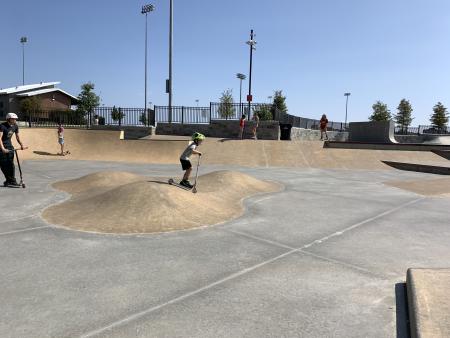 KidZania
A city run by kids, with its own currency and culture exists within Frisco at KidZania. It's perfect for kids ages four to 14, complete with hands-on experiences including being a fireman, police officer, actor, pizza maker, doctor, podcaster, broadcaster, pilot, and so much more to keep those young minds engaged.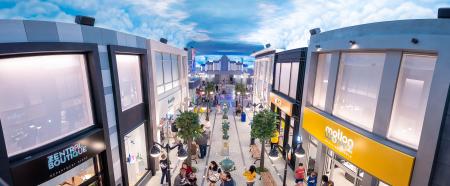 Nerdvana
Family dinner or lunch can be a gamer's paradise! Grab a meal from Nerdvana's scratch kitchen as you play your favorite video games on a wide range of gaming systems, right at your table. Board games more your scene? Choose from dozens on the Nerdvana Board Game Menu and play while you eat.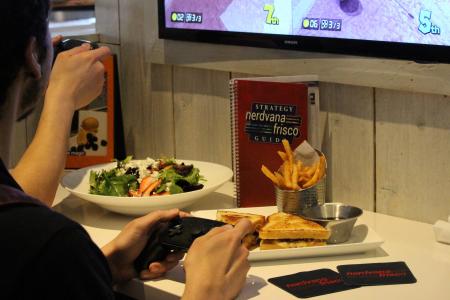 National Videogame Museum
No visit to Nerdvana is complete without a stop at the nearby National Videogame Museum! Take a trip down video game memory lane at NVM, where parents will love reliving the glory days of Duck Hunt and Atari, and kids can experience arcade classics like Galaga and Street Fighter, all under one roof.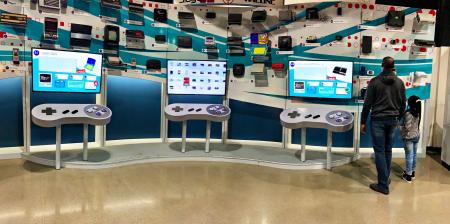 There are so many fun things for kids and families to do in Frisco. From the businesses and activities listed above to many more local parks, family vacation ideas, and attractions, you're guaranteed to never hear "I'm bored" when you're in town. Enjoy making some Frisco memories!