One of my favorite ways to reset is by planning a staycation. Who doesn't enjoy leaving everyday obligations behind? Over the weekend, our family did just that. We decided to skip the crazy airport/traffic and do a nice staycation in Frisco. Now, I'm a local, but even I haven't done it all. That's one of the reasons I love living here. There is always something new and exciting to try, so today I'll be sharing some of Frisco's top attractions and some of the hidden gems, too. 
Eats
I believe it's important to never start a vacation hungry. With tons of fun activities to do, the last thing you want to worry about is low energy. One of the best places to start your morning is Nest Café. Have you ever tried S'more Waffles before? How about Fudge Waffles? These are just some of the amazing flavors at Nest Café. I'm also a huge fan of their toast. Far from ordinary, they offer flavors like beet hummus, avocado and salmon. This place never disappoints my appetite.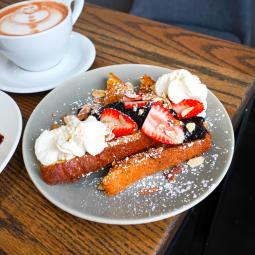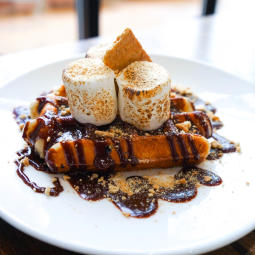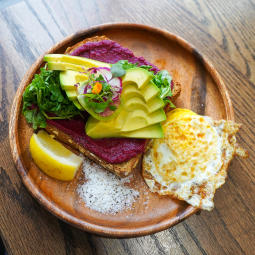 For unique flavors and a large selection of food, I suggest going to Mash'd. Known as homage to the rebellious American spirt, their food is fun and fresh. You can expect excellent customer service in their energizing atmosphere. Every time our family goes, we try something different and we are constantly impressed. My personal favorites are the Legit Guacamole and Bulgogi Tacos. My Hubby loves the Bootleg Ribs. They are fall off the bone tender. 
Experiences
Right now, my son's favorite thing is trains. That being said, we had to visit TrainTopia at the Frisco Discovery Center. You walk in and see a detailed city full of miniature running trains. TrainTopia takes you on a journey throughout the country, visiting sites through Texas, Colorado, Arizona and New Mexico. The city goes from night to day every few minutes so you can experience the display in a whole new way. My favorite part of the miniature city was the drive-in theater because it had an actual movie playing. For younger visitors they offer play train sets to use during their time at TrainTopia.
 
Sports fans from all over the world come to Frisco. Why? Because it's awesome, but also because it's home to the Dallas Cowboys World Headquarters. One neat feature is that you can take a guided tour and see where the Dallas Cowboys train 355 days of the year. My favorite part of the tour was getting to visit the 'War Room,' where the Cowboys draft is conducted each year. I also really liked that tours groups are kept small and intimate. During your visit make sure to keep your eyes out for the coaches and players because they can be spotted at any moment.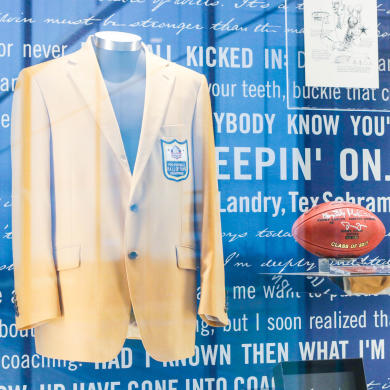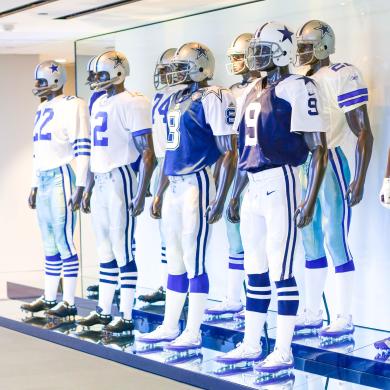 The National Soccer Hall of Fame is the most interactive exhibit experience I have ever been to. The reason being is it uses facial recognition (optional). Once you register, you can walk to any display and it will address you by name and offer you a personalized experience. My favorite part was getting to play all the virtual reality games. You can even have your scores sent to you afterward.  I also really liked being able to design my own soccer gear and scarf. This is defiantly a must see for all soccer lovers. You will leave appreciating the evolution of soccer.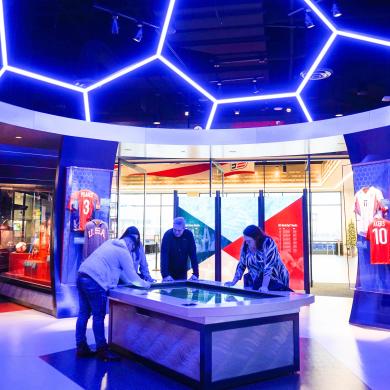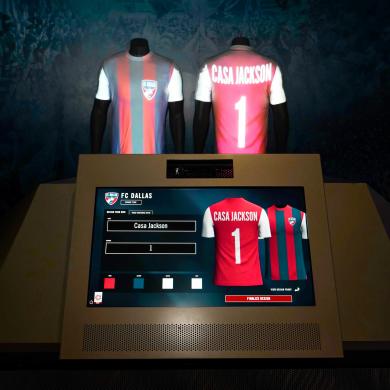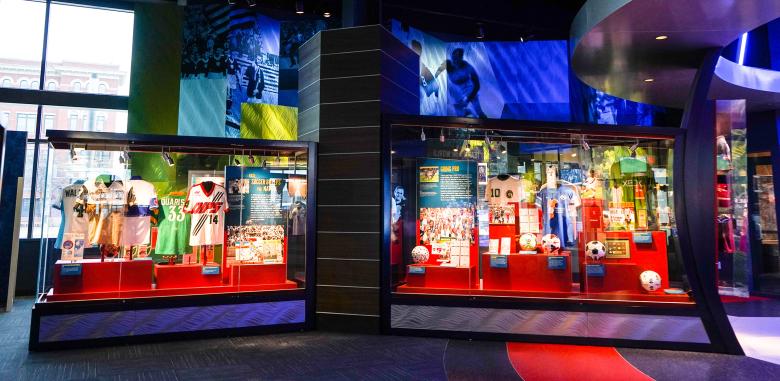 When traveling I make an effort to try something out of the ordinary. That's why my husband and I decided to go to iFly, and indoor skydiving experience. I was pretty terrified to do it but our flight instructor quickly put me at ease. He was super knowledgeable and we even got a chance to watch others fly before trying it. It was cool seeing everyone excited and having fun while skydiving. Children as young as three can even participate, so it's perfect for the whole family. 
Shopping

While on vacation, I always enjoy checking out the shopping scene. It's probably the only time I really splurge and don't feel guilty about it. Thankfully, Frisco offers plenty of shopping opportunities. From giant retailers to small boutiques, you are sure to find something. 
Stonebriar Centre offers some of the best name brands like Coach, Michael Kors, Oakley and many more. If you have child, I recommend visiting the Build-A-Bear Workshop and The Lego Store. Stonebriar Centre also offers a fun train ride (on the first floor) and a beautiful carousal (third floor) for visitors to enjoy. 
If you prefer boutiques, then head to The Rail District. The small-town charm is sure to win you over, and don't be surprised if you find yourself roaming the shops for hours. Some of my favorite small shops such as Bittersweet Ivy Boutique. Each shop is so unique and I love finding one of a kind treasures to take back home to family and friends. 
Where to Stay
Lastly, when planning a vacation, I book my accommodations according to what I'll be doing. This trip, we stayed at Drury Inn & Suites and the location was perfect. It's right in the heart of Frisco and next to the tollway, so it was really convenient when traveling throughout the city. One of my favorite things about Drury is the complimentary breakfast and dinner! It's nice eating out, but sometimes it's so relaxing to just to walk downstairs and grab a bite to eat. You can take it back to your room or stay and mingle with other guests. I also really liked that Drury offers an indoor pool and covered parking, especially for days when the weather is less favorable.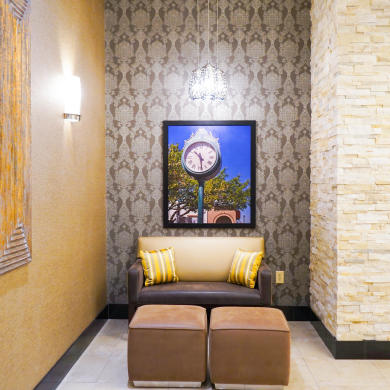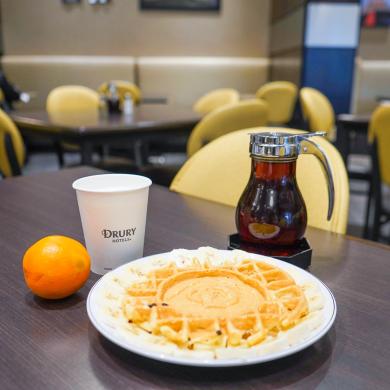 So there you have it, and I didn't even scratch the surface of all the enjoyable things this city has to offer. I hope by the end of this post, you realize how much fun you can have while vacationing in Frisco. See you soon!