Spring has officially arrived, and the weather in Frisco couldn't be more perfect. With increased temperatures becoming more frequent, I'm already thinking of ways to beat the heat. One way I like to stay cool is by staying hydrated, so here is a list of fun places in Frisco that offer unique beverages.

Hiccups & Churroholic
Hiccups & Churroholic is one of the newest places in Frisco and it's already made quite the impression among local foodies. On my first visit I ordered the Chamoy Mango smoothie. My drink included fresh fruit and just the right amount of spice. It was actually my first time trying a "spicy" drink and I liked it. On my next visit I definitely want something a little sweeter and will go for something off the Churroholic Milkshake menu.  If you prefer something a little more traditional, their menu also includes, tea, milkshakes, slushies and coffee. They also sell food items like Sriracha Fries and Pho Soup.

FiiZ Drinks
FiiZ Drinks is one the cutest soda shops around. It's actually the only one of its kind in all of Texas. Their bright red spinning stools give off a classic vibe and you automatically feel welcome.  If you can't live without a cold soda in your hand, then this place was made for you. They have over 50 different soda combinations and each has a clever name like, The Chandler Bing, I Love Lucy and Captain Jack Sparrow. The drink menu is also nicely divided into different categories. For example, there is a section for Mountain Dew drinks and another for Dr Pepper drinks. They even have a category dedicated for Monster Energy drinks. Last visit we ordered the Rubber Ducky and my son loved the little rabbit on top. In addition to their large selection of beverages they also offer huge cookies, popcorn, macarons, chips and freshly made salsa. On days when getting out of the car might not be an option, I recommend their handy drive thru.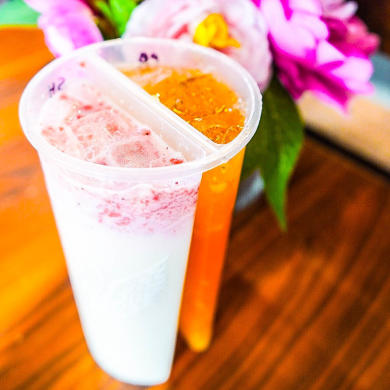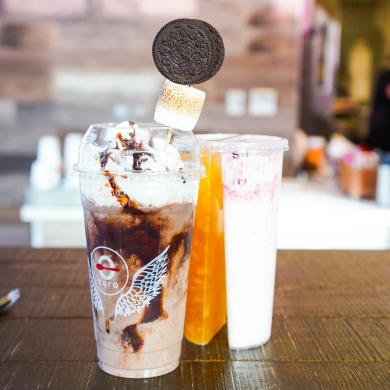 Zero Degrees
There are days when I just can't decide what I want to drink. On days when everything sounds delicious, I head to Zero Degrees and purchase a Split Cup. It's two drinks in one and it's just the right size to share with my toddler. It's also fun for dates or when you're sharing with a family member or friend. My favorite drink is the Strawberry Horchata. I've only ever seen this flavor sold at Zero Degrees, so if you are a major Horchata fan you need to visit soon and enjoy this amazing drink. If I'm craving a shake, I go with the UBE Milkshake. It's a Taro flavored drink with colorful toppings. My Husband prefers cookies and cream so he likes to order the Cookie Monster milkshake. They also offer some of the most unique snacks, like Hot Cheeto Cheese Fries.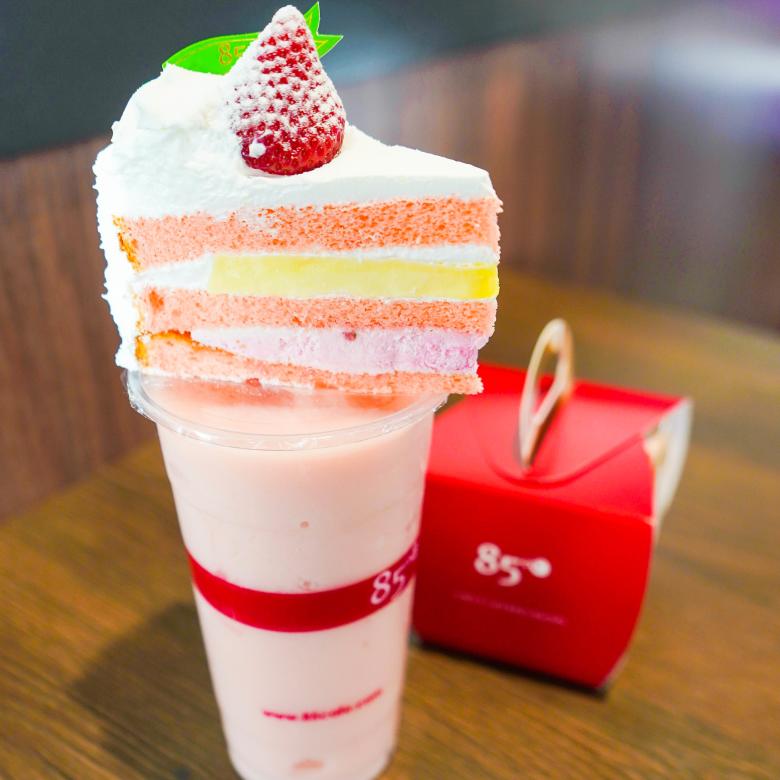 Whenever I'm craving some pastries my go to spot is Café 85. They have walls full of delicious sweet bread and treats, but they also have some pretty tasty drinks to go with it.  For all the boba fans this place is for you. Even if you're not into boba you can always order any drink without it. They also sell espresso and tea. On my last visit I ordered the Strawberry Banana Smoothie and topped it off with a slice of their yummy strawberry cake. Total drink goals right? I recommend downloading their app beforehand so you can earn points for future purchases.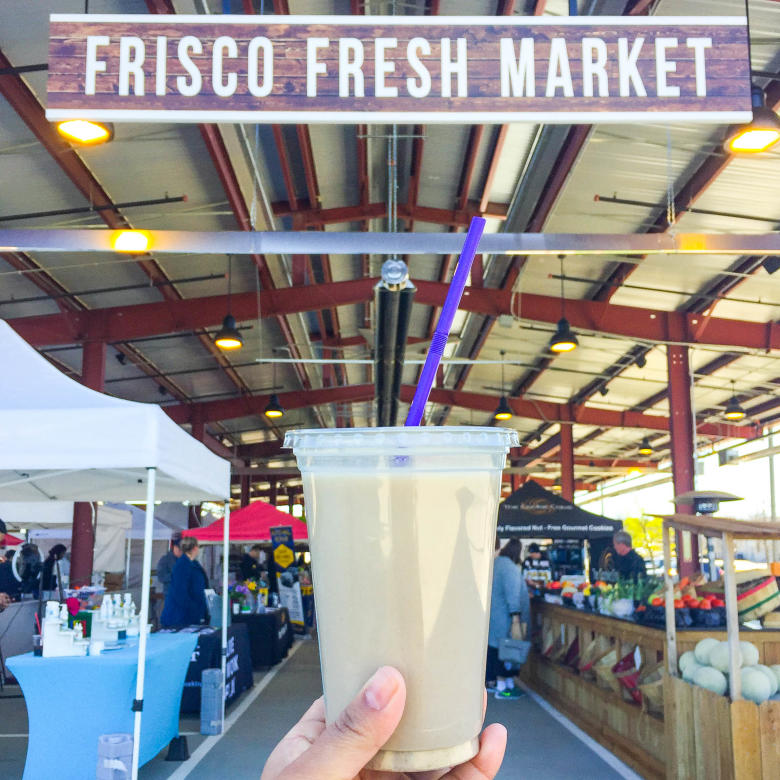 One of my favorite ways to spend a Saturday morning is at the Frisco Fresh Market. I really enjoy walking up and down the aisles and picking fresh produce and handmade goodies. There is just something special about buying from local. Some days the market even offers free yoga classes and a petting zoo.  They pretty much have everything, so it didn't surprise me when I saw that multiple vendors offering fresh juices. I purchased my fresh horchata from the Mexican & Salvadorian shop. For those wanting something fruitier they also have other drink flavors. There is more than just one place to get a refreshing drink at the Frisco Fresh Market, so I recommend walking around and checking everything out before you make a final decision. You won't regret it. 
So, there you have it. Some really fun places to stop and get re-fueled. What are some of your favorite drink places in Frisco?