Brittany Cobb is the owner of Dallas-area retail company, Flea Style and says the Frisco location has her heart.
In 2001, Brittany started college at Southern Methodist University, making the move from sunny California to Dallas, Texas, to become a journalist.
In her journalism career, Brittany wrote lifestyle stories surrounding retail and home style. It was during her time as a writer that she met artists who created home décor, art pieces, or collected vintage goods. As a child, she loved to attend flea markets in California, and her work as an adult only fueled her passion for the flea market experience. This led her to open her own flea market business in Dallas.
"Had you told me I would enter retail back then, I would have thought you were crazy. But you know, it's just the collection of my experiences and jobs that have really led me to this role," said Brittany.
Brittany's original business was named The Dallas Flea. When she began to travel with her company, she then focused on a more universal name that still represented her flea market origins. With that, Flea Style was born.
"It's definitely been a north star in my decisions of like, does this still represent my love for flea markets."
As her flea market business grew in Dallas, so did her name recognition, sparking the interest of Jerry Jones' family. After discussion of bringing her large-scale pop-up flea market to Frisco, Jones recommended she open a storefront location in Frisco at the Dallas Cowboys world headquarters district, The Star.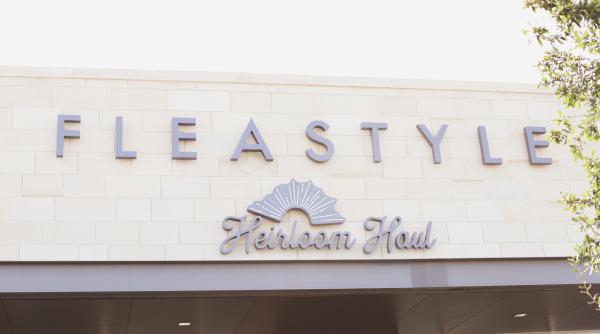 "I first came up to Frisco to tour space and layouts to bring the market and then upon having a very successful market, we both said it was the right place to put my second retail store. Now I am in Frisco all the time, and I really spend a majority of my days up here; I love it," said Brittany.
In 2019, Flea Style opened in Frisco and has since evolved into so much more than a retail spot. The location has expanded to include a full hat bar where customers can create a hat custom to their personal style, a brunch and lunch restaurant called Heirloom Haul, and an intimate gallery space that can be rented out for any gathering.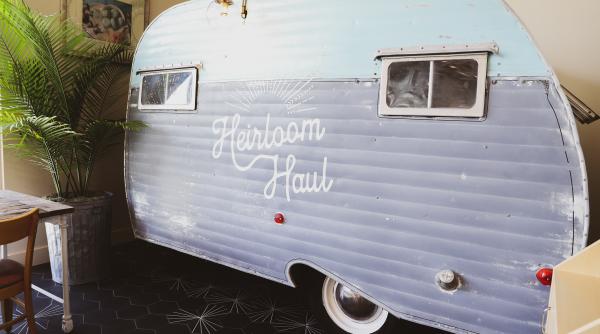 "People can book life's favorite moments with us. We have this space designed so we can be a great event venue that's a little different than your average banquet hall or restaurant."
Still fully owned by Brittany, Flea Style is 100% corporately operated by women. Female focused and female run, Brittany works hard to make sure her product is inclusive of all ages, sizes, and styles. She said she and her teamwork every day to create and cultivate a product mix and shopping experience that is fully tailored to the customer, so they leave feeling special and like they had a custom one-of-a-kind escapade.  
Staying true to her flea market roots, Brittany and her team personally collect the items that are in their stores. She is finding inspiration from vintage markets and personally designing collections from the items the team finds.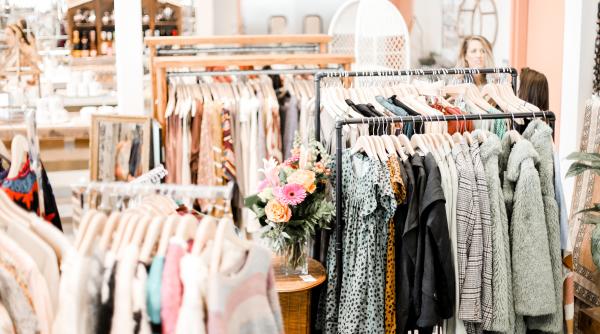 Her attention to detail and intentionality with her customers comes from Brittany's desire to connect with people and stay energized to bring more product to the table.
"I'll pop in the stores to get that like surge of energy because it reminds me of why I do it every day. It's to see their smile when they find that perfect dress or whatever it may be. It's fun to kind of get on the ground and work with people and just remember why you're doing it all," said Brittany.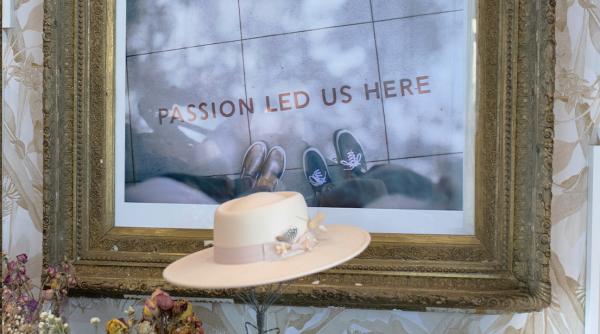 Flea Style is not the only thing constantly expanding in Frisco. Brittany said since the opening of her Frisco store, she has seen so much growth in the city between Hall Park, PGA, and the constant growth of The Star.
"The area is really growing which is exciting," said Brittany.   
Brittany's favorite restaurant in Frisco, next to Heirloom Haul of course, is Randy's Steakhouse in the Rail district. She said she loves to learn about the history of Frisco through the businesses and restaurants that have been through and witnessed the expansion of the area.
In addition to the history of Frisco, she loves watching the opening of new spots in The Star, and even enjoys bringing her kids to Tostitos' Plaza to play on the outdoor field.
Through thick and thin, Flea Style in Frisco continues to stand strong and is a must stop during a visit to Frisco.
"It was a gamble for everyone, bringing something like this to Frisco, but it's been a home run, and we're not going anywhere."
Ready to shop more Frisco finds? 
 Check out our list of shopping and make a weekend out of it by staying at one of our hotels! To keep up to date with the most recent area news, sign up for our newsletter.