Brunch has quickly become one of the most popular meals of the day. And rightfully so. Combining breakfast and lunch is quite possibly one of the best ideas in the history of foodies. Now, if there's one city who knows how to Brunch, it's Frisco, Texas. Get ready, because I'm sharing some fantastic brunch spots that will leave your mouth watering.
The Aussie Grind takes brunch very seriously. Known as "Breaky," you will have pages of options to choose from. Their House Made Granola is truly a work of food art. It's almost too pretty to even eat. Almost. Not only is it rich in color, but it's rich in flavor too. If granola isn't really your thing, try the Salmon Bagel, made of salmon, beet whipped cream cheese, pickled red onion, capers, arugula and cherry tomatoes. Not only are their entrees impressive, but their drink menu is pretty extensive too. My son loved the Banana & Peanut Butter Smoothie, while I happily drank the Brisbane Freshly Squeezed Juice.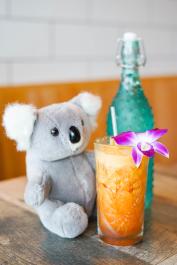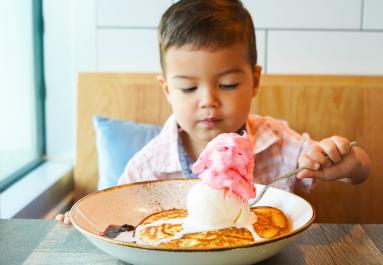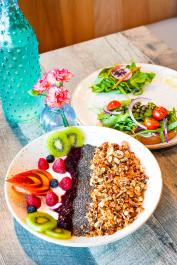 I know, I know, everyone raves about Avocado Toast, but Up Inspired Kitchen really has taken it to the next level. Adding spicy fresno chili relish, micro greens, and balsamic, all on top of fresh sourdough bread is nothing short of magical. If you still can't get on the avocado toast bandwagon, may I suggest their Steak & Eggs. It comes with a marinated 8 oz New York Strip steak, two pasture raised eggs cooked your way, rosemary potatoes, and chimichurri sauce. The portions are also just the right amount.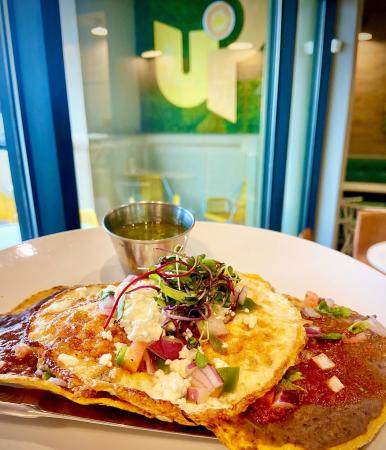 If you are simply looking for a breakfast (or lunch and dinner spot) with nice people serving honest food paired with a thoughtful selection of beer, wine & cocktails with a laid back vibe, you've found it at The Common Table. Give their famous Hip Hop brunch a go for a unique brunching experience! Brunch is served Saturday 10am - 4pm and Sunday 10am-6pm.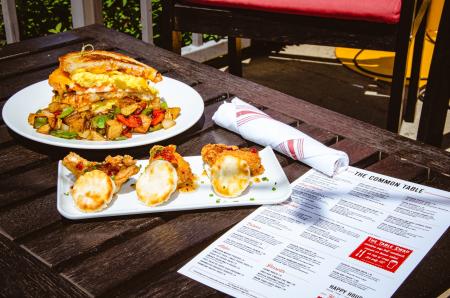 Nothing says Texas like a skillet full of meat. Biscuit's "I Love Meat Skillet" is not for the small in stomach. It's a true challenge to finish so come hungry. For those of you with a sweet tooth the Texas Pecan Banana Waffle or Fruity Pebble Pancakes should do just the trick. To top it all off, don't forget to order their fresh squeezed orange juice.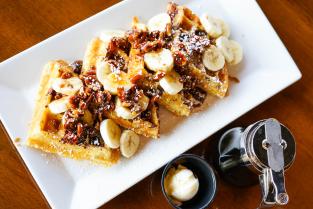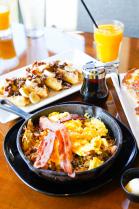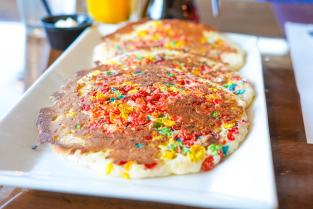 What is better than cereal? Adding cereal to your French Toast. The Captain Crunch French Toast is a popular choice at 5th Street Patio Café. No matter your age. If you are in the mood for something a little more traditional, you can't go wrong with their classic Belgian Waffle, topped with fresh berries and whipped cream. If you are a huge taco fan like me, order the Breakfast Tacos. They have Bacon and Sausage or Spinach and Mushroom, mixed with eggs and cheese. I personally get one of each.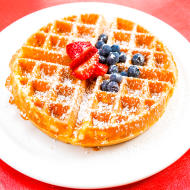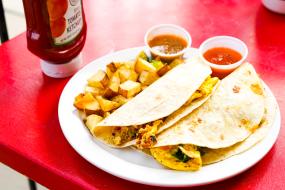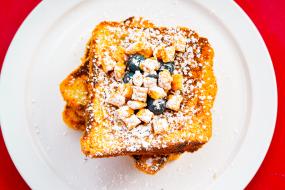 We can't stop at just five brunch spots in Frisco. Don't miss out on these amazing options, too:
Barney's Brunch House - Traditional brunch favorites
The Depot Cafe - Unexpected charm in the heart of the city
Frisco Diner - Small place, big taste
J. Theodore - Upscale and casual 
The Nest Cafe - A lovely and bright meeting place
After that, you are probably starving. So, go get in your car and head straight to Frisco, Texas. You won't regret it! I hope to see you around town. Need tips planning a trip to Frisco? Grab a Visitor's Guide anytime.