Word on the street is it's the most wonderful time of the year... well, we don't know about you, but we've been counting down the days until the holidays are here for a few months now. There are so many traditions that make this time of the year the best. From decorating the tree, watching holiday movies, giving gifts, and spending time with family, the holiday season is hands down my favorite. 
One tradition I never miss is driving around to see Christmas lights. There's just something about that twinkle in the night sky that brings out the Clark Griswold in you.

If you're looking to see holiday and Christmas lights in Frisco, here are some spots we recommend checking out that'll ensure you have "the hap-hap-happiest Christmas."
Christmas in the Square
The largest choreographed lights and music display in North Texas returns. The nightly show begins at 6 p.m. in Frisco Square. Visitors can drive through the experience and tune into the synchronized tunes through the radio or stroll through the square and hear the music through the speakers. The event also features Skate the Square and Horse Carriage rides. The light and music show is free to experience. Some Christmas in the Square activities do require a fee.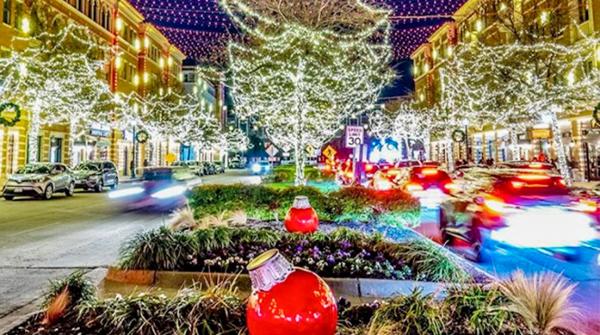 📷  @prahlchad
Radiance! & Frozen in Frisco
Radiance is back and bigger this year, featuring new scenes, experiences and ONE MILLION MORE lights. Tickets are now on sale to experience the one-of-a-kind holiday light event which features a 1.5 miles long walking trail and other theme-park rides such as the snow hill tube slide.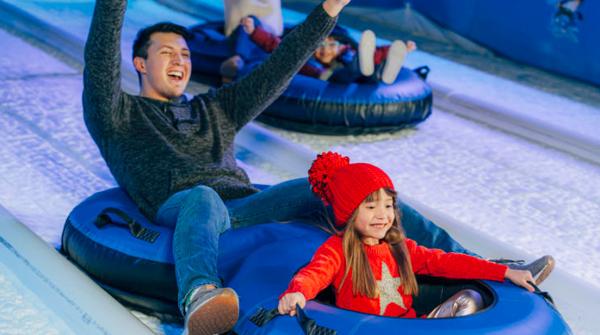 Located at 3809 Hazelhurst Dr. in Frisco, the Burkman family has been crafting holiday displays for more than 20 years. The entire family pitches in to make this massive and expansive display possible, which has earned the Burkmans national attention and 2nd place as the Best Christmas Lights in DFW (2018).
Christmas at The Star
When it comes to Christmas and holiday fun, the Dallas Cowboys don't mess around. From the 67-foot LED tree in Tostitos Championship Plaza to the lit up trees along The Star Boulevard, The Star offers a fun and exciting holiday experience for all to enjoy.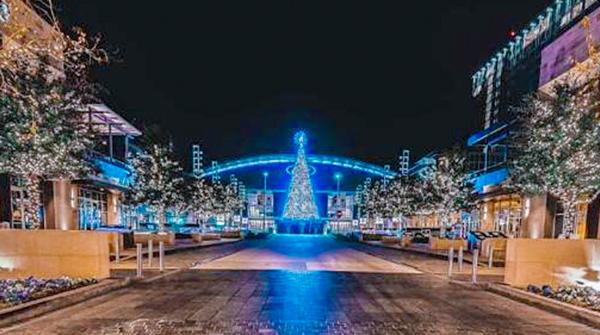 📷. @friscocapturedtx
The bright lights and quaint shops of the Rail District are the perfect backdrop for a festive holiday experience. Make it a day by shopping at the boutiques or enjoying dinner at a local eatery. This is one lights display you don't want to miss. Be sure to head just across the tracks to Frisco Fresh Market to check out their beautifully decorated tree.
Check off that list by checking out these local Frisco gifts. When you're ready to start celebrating the season, be sure to check out our safe, local events and holiday hotel deals.
To keep up to date with the most recent area news, sign up for our newsletter.