Due to the evolving situation regarding the novel coronavirus (COVID-19), many of Frisco's festivals and reoccurring events have been cancelled or postponed. For up-to-date information, find a complete list of event cancellations and temporary closings here. 
Each year, Frisco hosts a variety of festivals and events! From athletic tournaments to food truck festivals, holiday happenings and great live music, there is always something going on. Browse the list below and click the links for more info. Below are some of the biggest events taking place in Frisco in 2020:  
NCAA Division 1 Football Championship Series
January 11, 2020
North Dakota State University and James Madison University meet again in Frisco at the NCAA Division 1 Football Championship Series. Come early to enjoy Tailgate Town!
WOGA Classic
January 31-February 2, 2020
Whether you're an athlete or spectator, you won't want to miss WOGA Gymnastics host top teams from the USA and around the world at The Star in Frisco.
Sesame Street Live! Make Your Magic
February 14-16, 2020
Everyone's invited on an amazing journey with Elmo to discover the "power of yet" in Sesame Street Live! Make Your Magic. In partnership with the non-profit educational organization Sesame Workshop, this production features favorite Sesame Street pals Elmo, Abby Cadabby, Big Bird and more in a magical adventure live on stage.
Frisco College Baseball Classic
February 28-March 1, 2020
The Frisco College Baseball Classic is the best collegiate baseball tournament outside of the College World Series in Omaha! The four teams for the 4th annual tournament played February 28-March 1 will consist of Oklahoma State University, Texas A&M University. University of California Los Angeles and University of Illinois.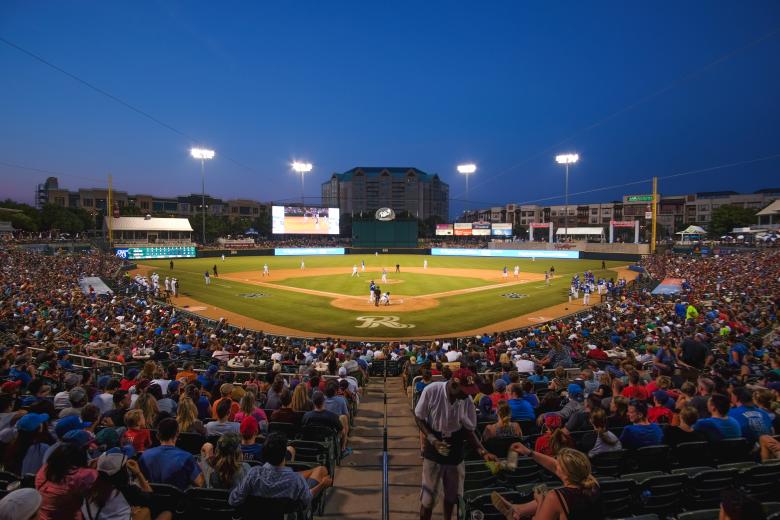 Lone Star Conference Men's & Women's Basketball Championship
March 3-8, 2020
The tournament will be comprised of the top eight men's and top eight women's teams, according to the LSC regular-season standings. The tournament will be played over a four-day period and winners will receive automatic bids to the NCAA Division II national tournament.
Conference USA Men's & Women's Basketball Championships
March 11-14, 2020
The 2019 C-USA Basketball Championships are scheduled for March 11-14 with all 22 games – 11 men's and 11 women's games – being held at Ford Center at The Star. The conference champions receive an automatic bid to the NCAA Championship.
Texas Pinball Festival
March 27-29, 2020
This is your chance to play all the pinball you can handle! One entry fee gets you in the show and access to more than 400 machines from the 1930s to today's latest machines.
11th Annual Arts in the Square
March 28-29, 2020
Arts in the Square embraces visual and performing arts, live entertainment and offers activities for families to enjoy. Browse the more than 120 local and regional artists selling their handmade creations.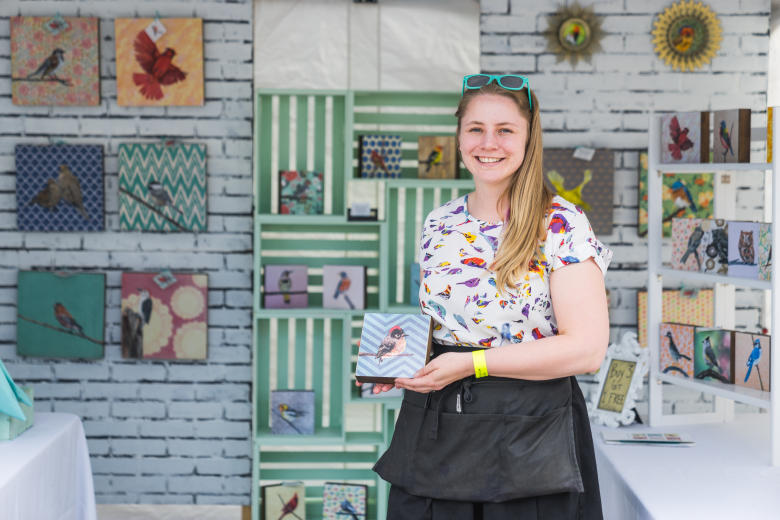 Frisco Uncorked
April 4, 2020
This food and wine inspired festival features wine (of course), live music, local restaurants, kids' area, vendors and more. The festival is free to attend and wine tasting tickets are available to purchase.
Cirque du Soleil OVO
April 23-26, 2020
OVO, which has been seen by over 6 million people since its original premiere in 2009, arrives in Frisco, TX, April 23-26, 2020 for 6 performances.  OVO, meaning "egg" in Portuguese, is a headlong rush into a colorful ecosystem, where insects work, eat, crawl, flutter, play, fight and look for love in a non-stop riot of energy and movement.
9th Annual StrEATS Gourmet Food Truck and Music Festival
May 9, 2020
​Come chow down on some of the best food truck food in North Texas, shop local at some of the most unique boutiques and enjoy music from local bands in the Rail District.
Fridays in June, 2020
Frisco Square's annual free summer event will be held on Simpson Plaza each Friday night this June from 7:30-9:30 p.m. Bring friends and family, grab a picnic, some blankets or chairs and enjoy listening to a variety of musicians as the sun sets!
Frisco Freedom Fest
July 3 & 4, 2020
Enjoy great food, music and fireworks during one of North Texas's biggest Independence Day celebrations including the Dachshund Dash, Hotter 'n Firecrackers Glow Run, an FC Dallas match and the Fireworks Extravaganza!
August 2020
Training Camp provides fans the opportunity to see the Dallas Cowboys as they prepare for the 2020 season. Dates TBD.
Shawnee Trail Cowboy Day
September 26, 2020
Take a stagecoach ride, witness authentic gun fights, take a pony ride and much more. Visit the Museums' permanent exhibits and learn about Frisco's history.
September 2020
Celebrate the 2020 National Soccer Hall of Fame Induction Class with events, concerts and more!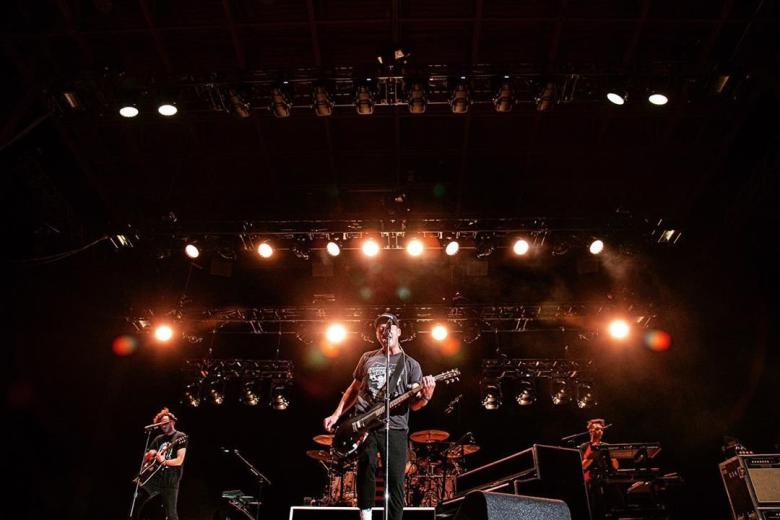 📷 @jtobiasphoto
Frisco Arts Walk and Run
October 3, 2020
Show your heART for the ARTS at Frisco's immersive arts-themed 5K along the beautiful grounds of HALL Park! Runners will be surrounded by the inspiring, award-winning sculptures of the HALL Collection, and the route will include pop-up music, art, theatre, and dance from our local arts community!
Frisco Oktoberfest
October 3, 2020
Enjoy authentic Oktoberfest music and dancing, vendors, cuisine and plenty of bier.
Christmas in the Square
November 25 – December 31, 2020
Christmas in the Square is a one-of-a-kind holiday extravaganza that gets bigger and better every year! More than 650,000 visitors flock to this event each year. It is a pedestrian friendly event and a lot of fun for families and groups who want to get into the holiday spirit.
Merry Main Street
December 5, 2020
Enjoy holiday music, crafts and have your picture taken with a special guest from the North Pole, Santa. Shopping, dining and the annual tree lighting ceremony are also a part of the mix!
Frisco Bowl
December 2020
Two teams will face off for the fourth year of the Frisco Bowl at Toyota Stadium!
See a complete list of events here.