We're all looking to spend more time outdoors whenever possible these days. My favorite outdoor activity is riding my bike with my husband and friends. Luckily in Frisco, there are plenty of places to do just that. Since many of Frisco's biking trails are less than two miles long, we look to these trails for a nice and short, relaxing time out on our bicycles. Here's a roundup of a few amazing places to ride your bike next!
I've written about this trail before, and I will continue to do so because I love it so much! We go to the Frisco Mountain Bike Trail at Northwest Community Park at least twice per week. This single-track trail has three loops varying in difficulty, totaling 5.6 miles. There are some jumps, tree gates and there is just a little bit of climbing. A mountain bike is the preferred equipment, but I rode my gravel bike at this trail for a year before getting my mountain bike, so the trail is flexible and accommodating. Make sure to keep an eye out for hikers and dogs as they are also allowed on this trail. This is a Dallas Off-Road Bicycle Association trail, so helmets are required if you're riding a bike.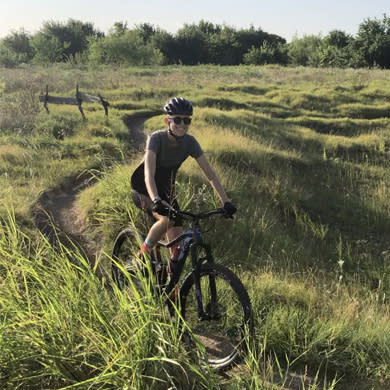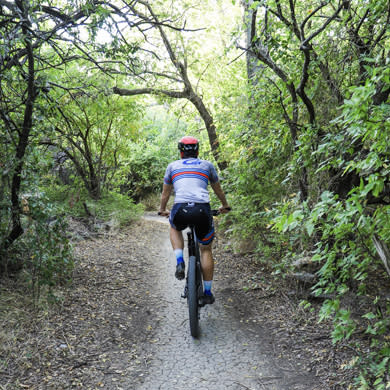 This trail for walkers, runners and bicyclists is two miles long and features Cottonwood Branch Creek. The trailhead is beautiful and there are some neat features, like a historic bridge from 1904! There are also platforms for fishing and picnic tables under a pavilion. The Greenbelt even won a Texas Recreation and Park Society (TRAPS) award in 2018 for the best park design in the state in its population category! I'm not the only one who likes this trail. Check out this blog to learn more about it!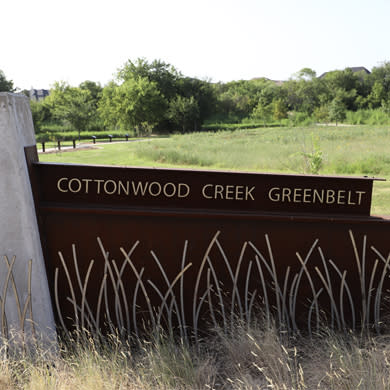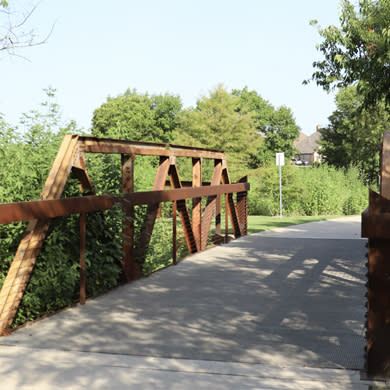 Located within the 26-acre Beaver's Bend Park, Beaver's Bend Trail is a paved path that stretches 1.2 miles and features a quiet, peaceful creek and hundreds of sunflowers. There are also two playgrounds and picnic tables under a pavilion. Having any problems on your bike and need help? Fear not! There's a repair station with tools and even a QR code you can scan on your phone for guidance on how to use the tools and get you rolling again.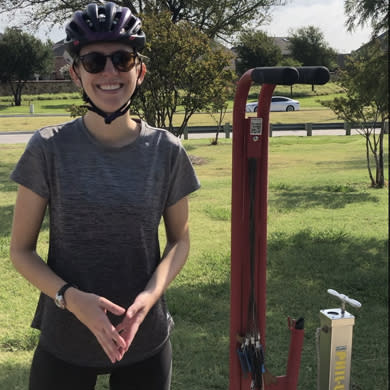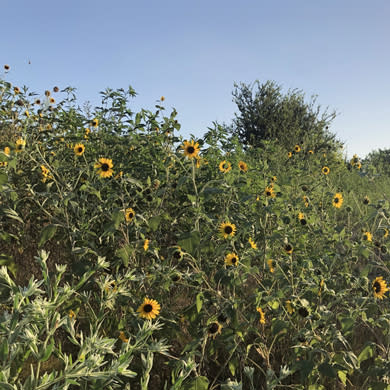 Caddo Trail at Stewart Creek is a beauty. The paved trail is only 1.1 miles, but there are a lot of trees for shade, it's lined with gorgeous homes, and you can walk down to the creek. There's even some public art on the trail.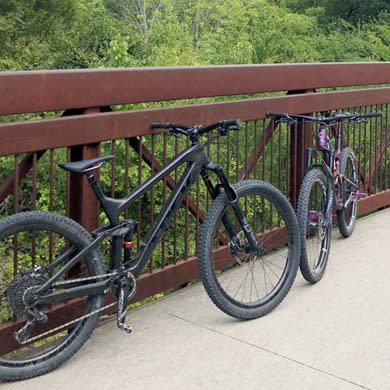 We worked up an appetite after spending the morning riding our bikes, so we rode a couple miles north to 5th Street Patio Café for lunch. There is a bike lane for much of the route from Caddo Trail to 5th Street Patio Café, so we were safe from cars. The restaurant offers a variety of breakfast and lunch options. We got the hot ham and cheese sandwich and Louisiana chicken and sausage pasta. Yum! Don't forget your mask if you plan on stopping at a restaurant or other store.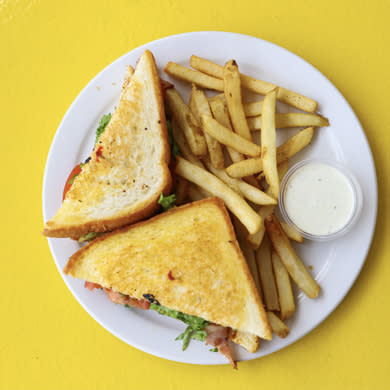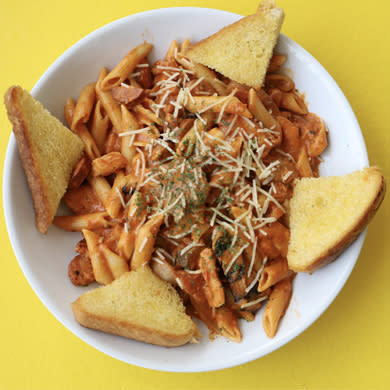 If you are interested in buying or renting a bike, check out our favorite bike shop, Richardson Bike Mart in Frisco. Whether you're looking for a used or brand new ride, RBM will be able to help find the perfect steed for you. When you rent a bike from RBM, it comes with a helmet, your choice of pedals, a water bottle cage, a flat repair bag and a "Quick Fit" to the bike to make sure you're comfortable for your next ride.
I'm so glad we'll be able to enjoy cooler weather soon. For more ideas on where to spend time outside in Frisco, visit the Outdoor Recreation webpage.