It's no secret that Frisco is home to some of the greatest food and restaurants in Texas, and the Frisco cocktail scene is legendary as well. Whether you're looking to grab a quick pre-dinner drink or putting together a memorable girls' night out, you'll want to check out the signature cocktails at these local watering holes.
The cocktail menu at this Rail District charmer is no joke. There are several locally-themed libations to choose from, including the Main St. Mule, Rail District Paloma and Rail District Margarita, but on my most recent visit, I had the privilege to chat with Owner and Executive Chef, Scott Hoffner, about one stand-out signature cocktail, as well as a little history of the restaurant. Didi's is named after Hoffner's mother, Diane, who went by Didi. After Diane passed away on a full moon, Hoffner created the Didi's Moon cocktail in her honor. Didi's Moon is a delightful mix of Brown Sugar Bourbon, orange bitters, lemon juice, and cranberry juice, topped off with a pinch of grated nutmeg. It is cozy and inviting, just like the rest of Didi's Downtown. Follow Didi's on Instagram or Facebook to learn about their daily specials.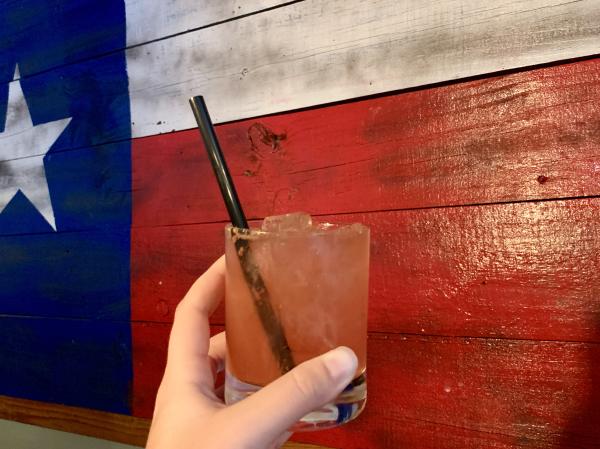 This fruity twist on a vodka martini always hits the spot; it's so refreshing! Made with Tito's vodka, cranberry, lime, rosemary, and St-Germain elderberry liqueur, the Friscopolitan is equal parts fancy, approachable, and delicious. The Heritage Table is a great place to sit and stay awhile for an amazing, locally-sourced dinner, or you can grab a seat at the bar if you're only passing through on your way to a night out in the Rail District. Happy Hour at The Bar happens Tuesday through Sunday, every week (closed Mondays).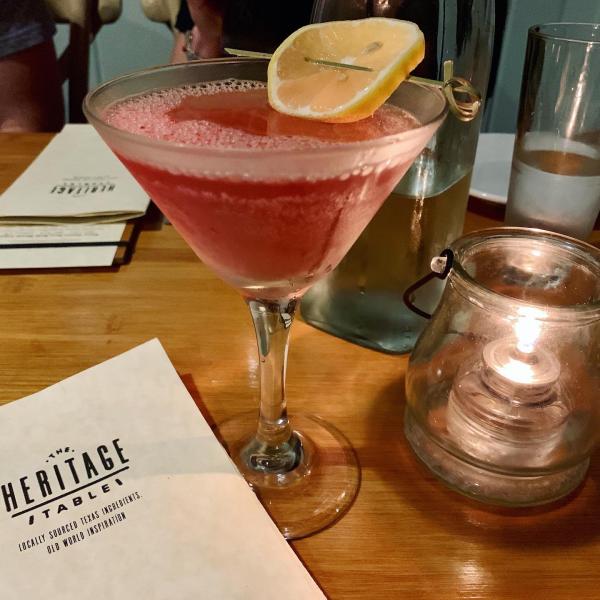 Stepping into Bottled in Bond is like stepping into a 1920s speakeasy, full of rich textures, aromas, and culture. Known for their quality (and quantity!) whiskeys, Bottled in Bond also boasts an impressive cocktail menu. As a longtime Frisconian, the Frisco Style caught my eye right away. The Frisco Style is an aromatic mixture of citrus vodka, raspberry jam, sherry, maraschino, lime, bitters, and ginger beer, topped with a rosemary sprig. But if you're in the mood for a more traditional cocktail hour, you must try a Bottled in Bond signature old fashioned or old fashioned infusion. Visit during Bonded Hour (Monday-Friday and Sundays) to enjoy discounted vintage cocktails and small plates.
This signature cocktail may not have Frisco in the name, but it's definitely become a Frisco staple since Haystack Burgers and Barley opened last year. The Haymaker is a whiskey slushie, y'all! Mixed and frozen from a combination of iced tea, orange juice, lemonade, and Maker's Mark, the Haymaker will make your tastebuds very happy indeed. Haystack is also known for their impressive selection of craft beers and local IPAs, which are reduced during their Monday-Friday happy hour.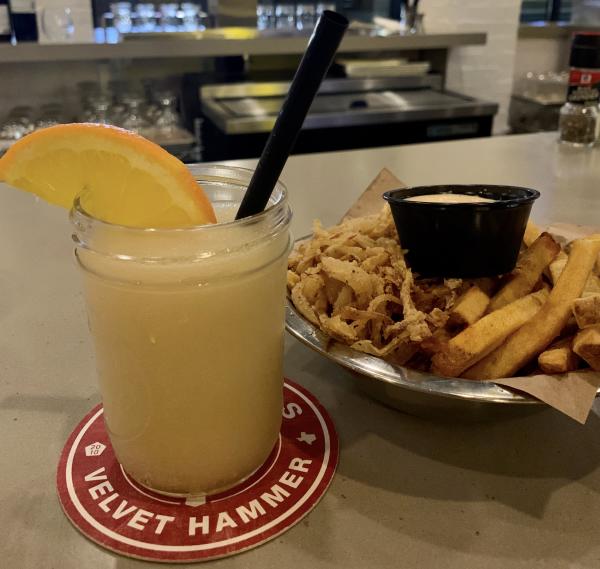 It's hard to get more a more signature Texas cocktail than a margarita, and Frisco happens to have one of the best. Gloria's Latin Cuisine offers a whole menu page of margaritas, but if it's your first time, you have to go with the aptly named Gloria's Signature Margarita. This frozen margarita is a delicious swirl of lime and berry topped with Grand Mariner. It's the perfect compliment to chips and salsa. At Gloria's Frisco, go for the patio, but stay for the margs. As a bonus, Gloria's Frisco offers truly impressive happy hours and specials, Monday through Friday.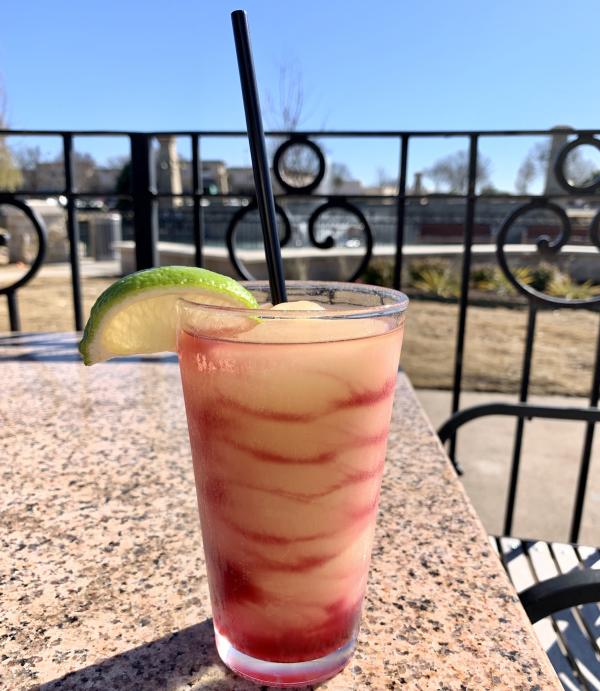 Frisco is a vibrant city, full of gastronomic delights. I personally guarantee that you won't go hungry or thirsty within Frisco city limits. 
As always, we remind you to please enjoy responsibly. Be sure to arrange for a Designated Driver ahead of time. Ride share companies, as well as taxi services are available throughout Frisco. 
Header 📷 @b.hurdphotography