As if we really need another reason to head to a local watering hole and order an ice cold pint of whatever it is that makes you giddy with excitement. Craft beer connoisseuirs, YOU know what I'm talking about! Well, if you really need another reason, it's International Beer Day!
What is IBD, you ask? It's a global celebration of beer, taking place in pubs, breweries, and backyards all over the world. It's a day for beer lovers everywhere to raise a toast to our brewers and bartenders and rejoice in the greatness that is beer!
QUICK IBD FACTS: 
International Beer Day takes place annually on the first Friday in August
First celebrated in August 2008
August was chosen for its summer weather and distance from other beer celebrations
Celebrated in over 200 cities globally
 
To say the craft beer industry is booming is a huge understatement! The DFW metroplex is home to over 25 micro-breweries serving up some of Texas' best beer. If you want in on some of these delicious suds, here are 4 great places in Frisco to celebrate International Beer Day....or any beer holiday!
 
Nothing like a little eye-hand coordination to work up a thirst for some tasty brews. Nerdvana is an unpretentious upscale restaurant and bar focused on contemporary American dining, delicious craft beer and video game culture. This is the place to go to watch the latest e-sports tournament or if you just want to play your friends on a gaming console set to free-play. And let me tell you, nerds know how to drink some craft beer! Nerdvana offers probably the most eclectic collection of craft beer in Frisco, spanning from local metroplex options all the way to the UK and Germany! A must try is the American Imperial Stout, Dragon's Milk. And this Dragon has some FIRE....10% ABV fire. Drink responsibly.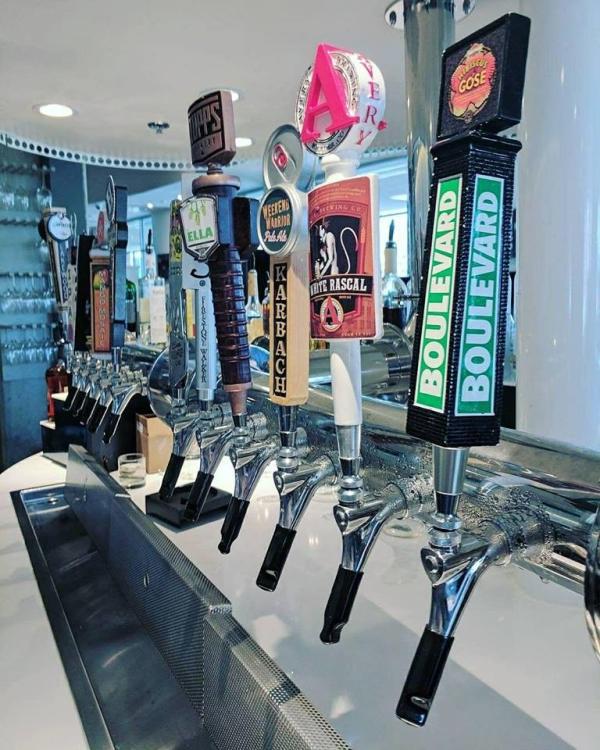 Got a hankering for some down home cajun cookin'? This Frisco staple has local beers on tap that rotate seasonally and will help that bowl of chicken and sausage gumbo go down even easier! In true Louisiana fashion, the Gator offers a wide variety of Abita beers. In my opinion, you can never go wrong with the Abita Turbodog. It's a dark brown ale that has a rich body and a sweet chocolate, toffee-like flavor. It's low in IBUs so if you're looking to stay away from that hoppy aftertaste, this is the beer for you! 
Situated just north of Main Street in Historic Downtown Frisco, the Frisco Rail Yard is a food truck park that offers a selection of rotating food trucks, craft beer and live music. This local spot is a great gathering spot for soaking up some sun with friends, birthday parties and happy hours. Even though the food trucks rotate, I can always count on drinking a cold Blood & Honey from Revolver Brewing Company at the Rail Yard bar. It's an easy-drinking summer ale brewed with blood orange peels, honey and spices. Live music and craft beer, It really doesn't get more Texan than this! 

📷 by @chris_m_gale
This little piece of burger and beer heaven sits on Legacy Drive and serves up some of the best hickory grilled burgers, spiked milkshakes and cold craft beer you'll find in Frisco! Are 'big' beers up your alley? Order a freezing cold (literally grabbed from the deep freezer) schooner of your favorite craft beer next time you stop by, I know you won't be disappointed. My favorite is the hickory grilled, pepperjack guacamole burger paired with a schooner of Franconia Amber....my mouth is watering just thinking about it! 
This place is legit!!! I'm talking 90....yes, 9-0...beers on tap, big screen TVs every direction you look, rooftop patio and did I mention 90 beers on tap? Located at The Star, City Works serves classic American food with modern twists and runs the gauntlet with every style of beer you can imagine...even fruited and sour beers.
CHEERS! 
As always, we remind you to please enjoy the IBD celebrations responsibly. Be sure to arrange for a Designated Driver ahead of time. Ride share companies, as well as taxi services are available throughout Frisco.