It's not every day that a Wahlberg comes to town, but with the opening of Wahlburgers back in October, we knew it wouldn't be long before a member of the famous family made their way to Texas. Chef Paul Wahlberg, who co-founded the popular burger franchise with his famous brothers Donnie Wahlberg (New Kids on the Block) and Mark Wahlberg (Boogie Nights, Entourage, Lone Survivor), visited the Wahlburgers location at The Star this week, and Visit Frisco was invited to meet him. I selfishly jumped at the opportunity to sit down with Chef Paul to talk about some of my favorite things, including burgers, beer, Frisco and the Red Sox.
How did Wahlburgers get started?
"Some partners and I were discussing starting a restaurant and the topic came up that I eat burgers all the time. That's my go-to food. And burgers were starting to become very popular in terms of a 'better-built burger,' and for us, it was just a natural next step. I've been a chef for 30+ years so this is what I've always done. I wanted to put a chef's feel to it by putting time and effort into it."
Did you see Wahlburgers becoming as big as it is now?
"Oh no! Any time my brother Mark gets involved, and Donnie as well, they have different visions of what it could be. With them, and with the show and everything, we've grown in popularity and it's really taken on a life of its own."
Why did you choose Frisco as your first Texas location?
"We saw an opportunity that there was going to be a space available here and when we looked at it, we thought 'It really makes sense for us.' Frisco is such an amazing place and it's really booming. For us, it was a great opportunity and we wanted to be part of it."
What is your favorite thing on the menu and why?
"The Our Burger. It's the classic burger you have to have."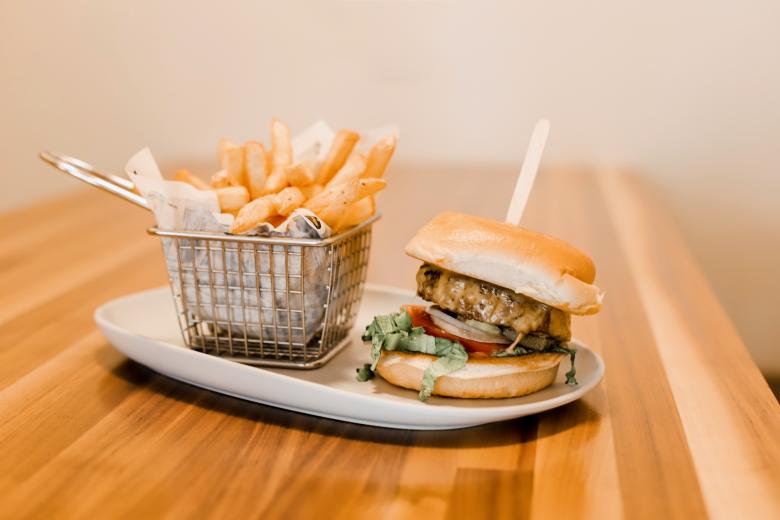 What about drinks?
"I have a sweet tooth, so the adult shakes. If you're going to have a beer, the Wahlbrewski, which is always good. Really, it's whatever you like. Burgers cover a lot of ground, and so there's a lot of different things you can pair with it. If it's a great Cabernet, a glass of wine, a cocktail, or just having a soda, iced sweet tea, lemonade… whatever you want. They all go together."
Any new dishes or seasonal items coming soon?
"We've got some menu changes coming up. We're going to add some different appetizers, called 'Wahlbites,' which are some fried items that are really tasty. And then we have our featured burgers which will come up quarterly. The restaurant business – it's an evolution. You keep your core items that people come back for, but you always want to add different things."
As a chef, you get to play around in the kitchen a lot. Is there an adventurous menu item or new concept you've been wanting to try?
"I'll be talking to people about duck confit and they're like, 'No, I don't think so.' You want the food to be good and interesting, but also approachable. We've got a burger that's coming up called the "Play Ball." In Boston, at Fenway Park, during the Red Sox season, you get these sausages with peppers and onions, so we're going to do a sausage patty, peppers and onions, arugula, cheese, and tomato jam. It is delicious."
Everyone knows the best part of traveling is usually the food. With that in mind, what are some memorable dining experiences you've had throughout your travels?
"Frog legs in Paris. I love frog legs, but to have them in Paris was a memorable experience. I also got to cook in a restaurant in Italy and make fresh pasta. That type of stuff. When people cook for you, it's really special."
What do you hope guests to Wahlburgers take away from their experience here?
"I want them to enjoy the food. I want them to enjoy the experience and to feel like this is a part of their neighborhood. To feel this is a part of Frisco and not just a Boston-centric type of place. We really want to be part of the community here. We want to support the local schools and be part of the neighborhood because that is what's important to us."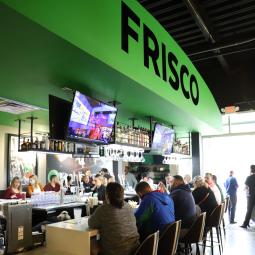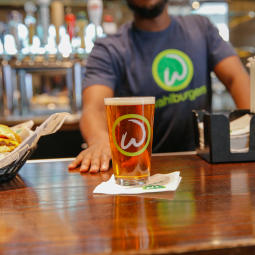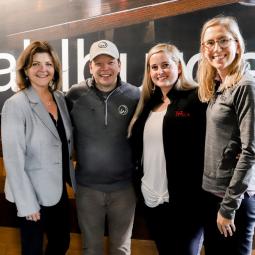 Wahlburgers is located at 3685 The Star Blvd., just south of Ford Center. For even more Wahlburgers insight, check out Dallas Morning News' story and video here.