The holidays are quickly approaching, and we've been on the hunt to find the best sweets and treats in Frisco. We found some of the finest cookies, cakes, macarons, breads, popcorn, fudge, doughnuts and even ice cream! In all the hustle and bustle of the season, here's an easy way to find your holiday favorites quickly while supporting local businesses.
Batch Bakery uses scratch ingredients and makes everything in house by hand. They bake every day to ensure their guests have a fresh, delicious experience. While pies are their calling card, they also serve a wide range of other treats, including cookies and cake bars. We encourage you to try their chocolate chess pie and scrumptious spice cake. They hope to add a little joy to your holidays and every day!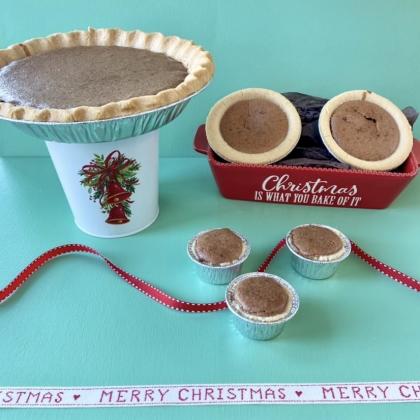 If you're craving ice cream on a cold Frisco winter day, then head over to The Star, and you will find our favorite ice cream shop, the Cow Tipping Creamery. If you are on the nice list, they will have "Jay's Sugar Cookie Stacker," named after Jay, the owner of Cane Rosso & Cow Tipping Creamery. It features Sugar Cookie Toast Crunch cereal-infused soft-serve ice cream, house-made chewy sugar cookie chunks, almond créme frosting, Sugar Cookie Toast Crunch crumb and holiday sprinkles. It's absolutely the best cold treat you will have this season!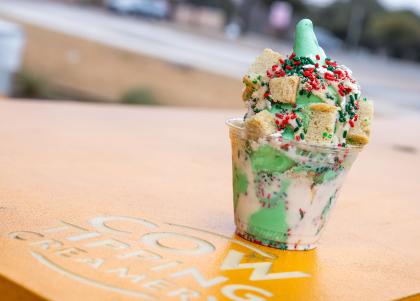 POParella's is a full-service gourmet popcorn and candy shop located in Frisco Square that has been in business for 13 years! In addition to offering over 60 flavors of gourmet popcorn, POParella's has other treats like fudge, cookies and candied nuts, all made in-house. POParella's specializes in holiday tins, gifts and goodies for any budget. At POParella's, "It's not just popcorn, it's an experience!"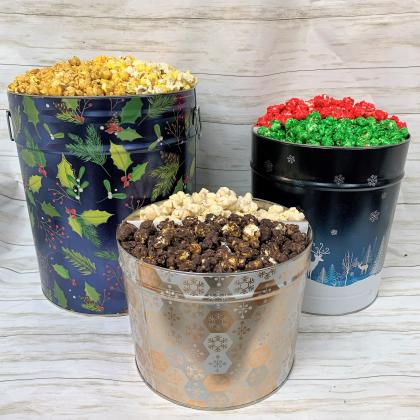 Annie's Sweets n Treats
Annie's Sweets n Treats is located on FM 423, with in-house baking and top-notch ingredients and never any fillers. Annie's has so much to offer that will please anyone, from froyo and bubble tea to cookies, cakes and specialty coffees. The red velvet cake paired with a peppermint mocha is a perfect holiday treat! They also offer several gluten-free options with their delicious cookies, macarons and meringues. Spread a little joy to your next holiday event and have Annie's Sweets n Treats cater!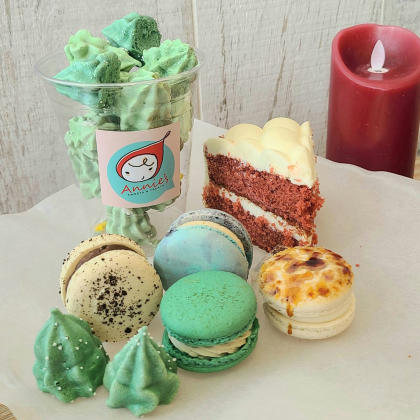 Unrefined Bakery is a one-stop shop for your holiday needs! They specialize in allergen-free baking with a focus on creating baked goods for specialized diets such as gluten free, vegan, paleo and keto. With over 10 pies to choose from, pre-made stuffings to take home and bake, and various other baked goods ranging from cupcakes to coffee cakes to breads, they make your holidays a piece of cake - pun intended!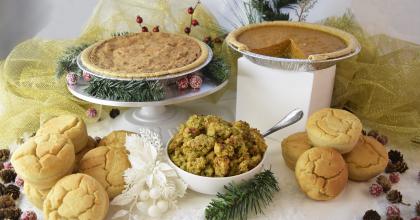 Nicki, the owner of Sweets on a Stick, debuted her new storefront in Frisco in November 2020. Her custom-made cake pops and cookies are carefully created to suit your needs, whether for a catered event or your own enjoyment. During the holiday season, a variety of treats will be offered including elf cookies, elf baking accessories and a limited-quantity cookie advent calendar. The advent calendar will feature 24 different mini cookies, each one sealed individually for freshness. Nicki also sells cookie decorating kits and paint-your-own cookies.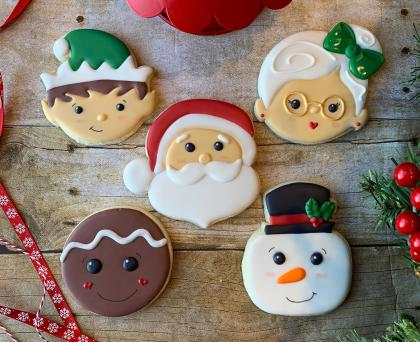 Smallcakes Frisco offers 18 cupcake flavors baked fresh daily. They also offer cookies and petite and whole pies for the holidays. Custom cupcakes and cakes for the Christmas season are available for preorder in a variety of everyday flavors. Be sure to check out their website and social media to find out their weekly special menu and flavors of the day!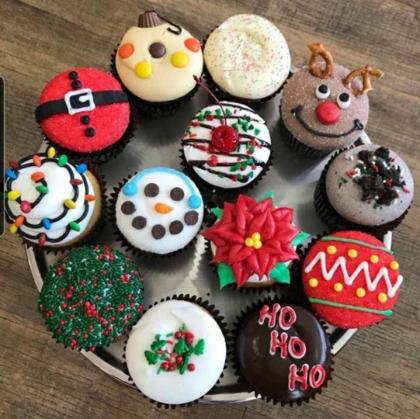 For more holiday fun, check out this Q&A with Santa Claus or list of best holiday lights in Frisco. Once you've checked off your, be sure to check out all of Frisco's safe, local events and holiday hotel deals.