The first US location of KidZania is located at Stonebriar Centre in Frisco. We had the opportunity to visit and WOW- it far exceeded our expectations! If you're not familiar with the concept, KidZania is a huge indoor "city"- over 80,000 square feet- designed for and run by kids. It even has its own Declaration of Independence, which begins, "We, the kids of the world's cities, countries, and continents proclaim our independence from adults." Thus, in KidZania, the kids run the show and the economy- they go to "work" in over 100 professions (veterinarian, fire fighter, NICU nurse, podcaster, chef, etc.) to earn money (kidZos), which they can then spend on fun experiences (a ropes course, for example) or items at the KidZania Store.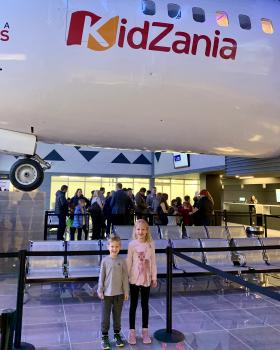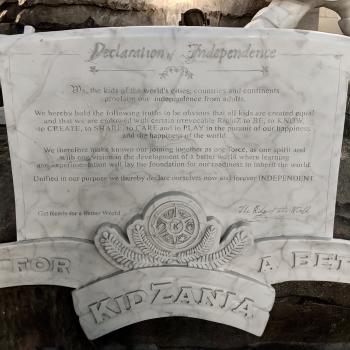 The KidZania physical space is immaculate in its attention to detail and design, cleanliness, and organization, and the Zupervisors (employee guides) are friendly, engaging, and great with kids. Every detail of KidZania has been extensively thought out and executed to its fullest potential. And most important of all- IT'S A BLAST for kids and adults!
The next time you are in Frisco, KidZania should definitely be at the top of your list of things to experience. Here are the top 5 reasons why:
Life Skills and Real World Lessons
At KidZania, kids are not only encouraged, but required, to work and play independently. Parents must stay out of the room for each of their child's 15-20 minute professional experiences (don't worry- you can still observe everything through the glass walls and doors at all times). This distance from parents serves to foster independent thinking, creativity, and problem solving. I know my kids came away with a strong sense of pride in themselves and what they were able to accomplish on their own, without my help or direction.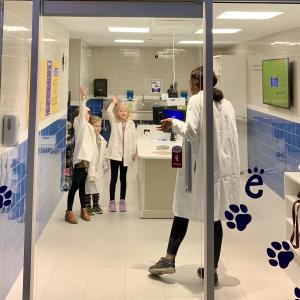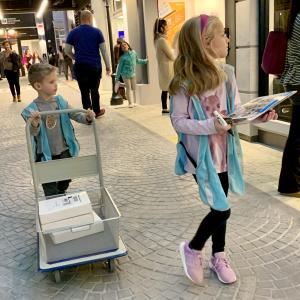 From the minute they start their first job, kids are being taught important real-world lessons in economics, work ethic, financial responsibility, and the underpinnings of community, all while playing their hearts out and making memories. I love that KidZania offers a wide range of job exposure, from medicine, engineering, and graphic design, to civil service, health and fitness, and even food service. Everyone plays an important role in a community, no matter what the role is. I wish my lessons in these real-world topics had been this fun!
Security
Each member of the family or group is fitted with an RFID wristband upon entry to KidZania. Once inside, groups can separate and spread out as they see fit, but everyone must leave together as a unit. Since the entire family or group must be scanned out together, there's no chance that an unauthorized person could leave KidZania with your child. Additionally, each child has to scan in and out of each job they undertake. This allows parents to keep track of their kids by visiting the info desk to see the last area they scanned into. This heightened digital security gave me great peace of mind as my kids branched out on their own to play and discover.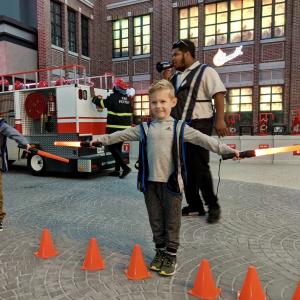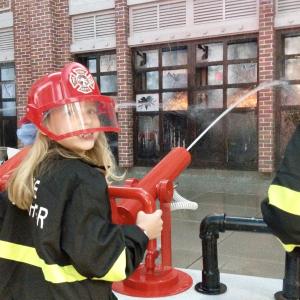 Big Kids Love It Too
As my own kids are getting older, I'm finding it increasingly difficult to find safe places they can play without getting bored or accidentally knocking over a sweet baby or toddler with their big kid selves. But KidZania is unique in that it is designed specifically for kids ages 5-14. While there is a toddler area that looks fun and stimulating, the KidZania sweet spot is for older kids. A few of the attractions, such as window cleaning (think indoor rock climbing) and construction work (elevated ropes course), even have a 4 foot height minimum. While some jobs, like fire fighting, may appeal to younger kids, there are plenty of options, such as graphic design, archaeology, podcasting, and robotics engineering, that will appeal to the older crowd. I'm telling you, the big kids love KidZania just as much as the younger ones.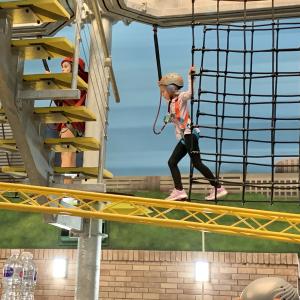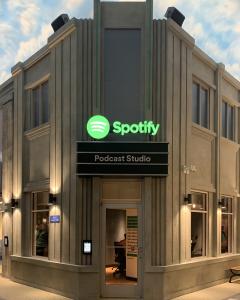 Food Options
On your trip to KidZania, you'll likely spend around 4 hours inside the city- there's so much to do and see! If you're like my family, you're going to need some sustenance during that time, and the KidZania options do not disappoint. In fact, it's part of the experience! Parents can order real pizzas using foreign currency (real money) at Pie Five that your kids will then actually make and bake in the on-site Pie Five kitchen. There are also options for Happy Taco and the Bakery, as well as a 7-Eleven that sells snacks, grab-and-go items, and drinks.
Parents' Lounge
Parents are welcome to accompany their kids throughout the entire KidZania experience, but they also have the option to kick back and relax in the Parents' Lounge. The lounge is full of full-size fluffy sofas, tables, soft lighting, and TVs. And it's QUIET. Burrow into a sofa, connect to the free wifi, and take a break. It really is unique that kids- and parents- are encouraged to have independent experiences in a safe environment. I've been waiting for an option like this my entire mom life!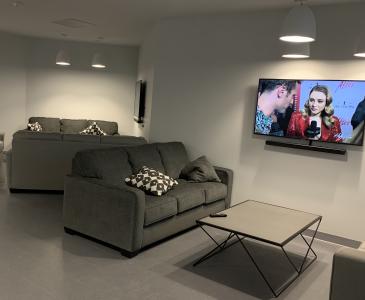 We had an absolute blast on our visit to KidZania and can't wait to go back! Even after 4+ hours in the city, we still left with a few things undone. The KidZania admission prices are a little higher than other indoor play experiences ($42.95 for kids 6-14; $14.95 for kids 4-5; $14.95 for adults 15+), but it is well worth it for the experience, which is something I don't often say. KidZania is an excellent addition to our Frisco community and will be a top attraction- for good reason- for years and years to come. 
 
More Ways to Play in Frisco 
Ready to explore more? Learn more about KidZania, or discover an A-to-Z Guide for Things to Do in Frisco and 6 Reasons to Check Out TrainTopia. And stay in the know for all things Frisco by signing up for our newsletter.