If the idea of watching sports year round is your happy place, then welcome to Frisco! From Jan through December, Frisco teams are delivering pro-level action. Here's a breakdown of the teams, when they play, and how to enjoy them.
The Teams
The Texas Legends - NBA G League | Games November - March
FC Dallas - Major League Soccer | Games February - October
Frisco RoughRiders - Minor League Baseball | Games April - September
Frisco Fighters - Indoor Football League | Games March - July
Dallas Cowboys - National Football League | Events at The Star
Dallas Stars - National Hockey League | Pro and Public Ice Sessions
The Tips - Tollway & Gaylord
The corner of the Dallas North Tollway and Gaylord Parkway is one of Frisco's busiest sports districts. At Comerica Center, depending on the time of year, you can catch Texas Legends basketball, Frisco Fighters indoor football, RoughRiders minor league baseball, and skate on the Dallas Stars' home ice. 
The area is plentiful with great hotel options (*some within walking distance to Comerica Center and Riders Field) whether you are just in for the night or in Frisco for a longer stay. 
Drury Inn & Suites*
Embassy Suites & Frisco Convention Center*
Tru by Hilton*
Hilton Garden Inn*
Hyatt House*
Hotel Indigo
Hampton Inn & Suites Legacy Park Frisco
Aloft Frisco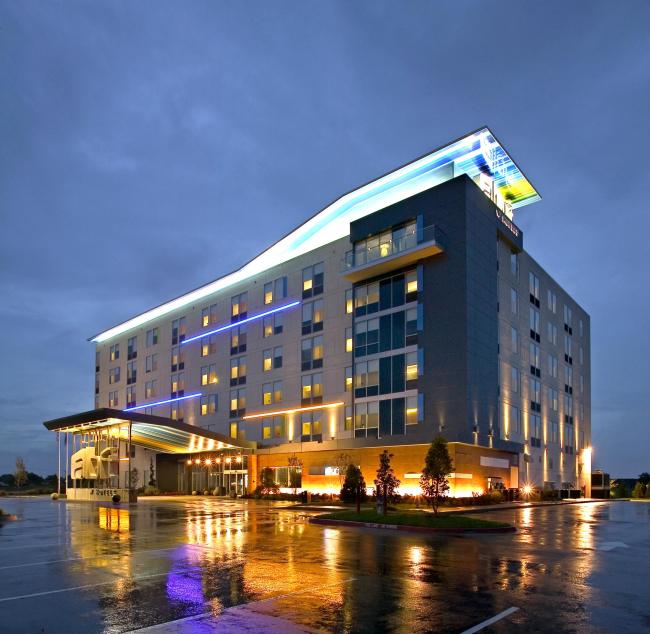 Curious about what to expect if you are catching your first Fighters game? Frisco Fighters Indoor Football is fast-paced, high scoring and action packed! At a Fighters game, fans can expect to be close to the action and feel like they are a part of the game. If a ball goes into the stands, it's yours to keep! Bring your smile because fans have the opportunity to visit with players, coaches and Bombshell dancers at the end of each game for photo ops and autographs. This 2023 season there are seven different theme nights ranging from FISD night, Military appreciation night, Faith and Family Day, and many more. Tickets start as low as $10.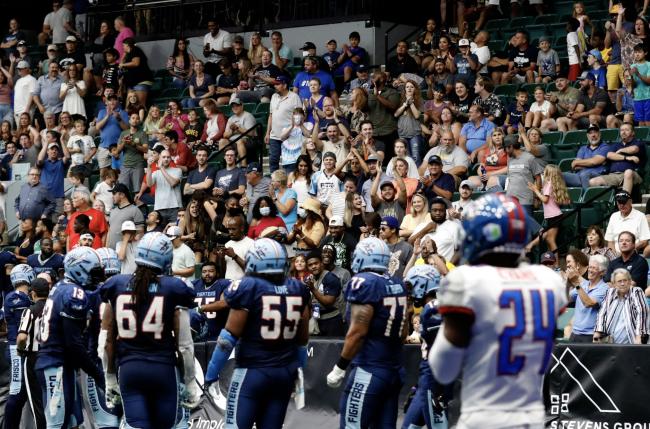 Expect baseball fun for the whole family with the Frisco RoughRiders. The season features 23 post-game fireworks shows, drink specials every Thursday, and Kids Sunday Funday presented by Raising Cane's with pregame catch on the field every Sunday!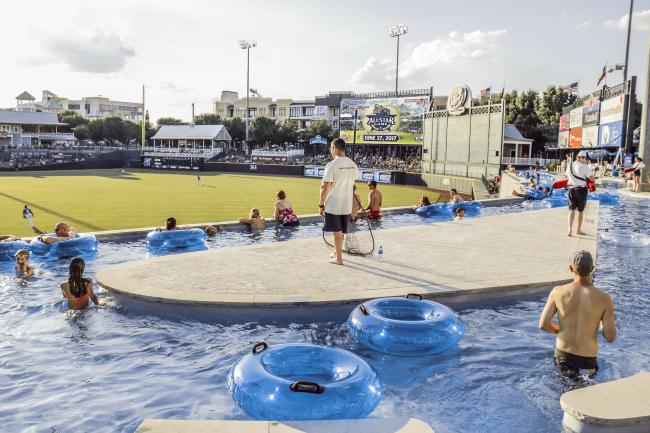 The Tips - Tollway & Main Street
Heading north up the Tollway at Main Street is Toyota Stadium, where you can experience Major League Soccer at an FC Dallas match. Every match has a theme night and in some cases an extra special post-match celebration with a Drone & LED Light show. 
Grab a room at one of these nearby hotels within a short walk to the stadium: 
Comfort Suites Frisco Square
Holiday Inn Express & Suites
Candlewood Suites
Hampton Inn & Suites
La Quinta & Suites by Wyndham

Get the most out of FC Dallas match day by downloading the FC Dallas App. You can purchase and access game tickets, use a parking lot map to purchase a parking pass, plus order food in the stadium to be delivered to your seats - all right in the app. Leave your cash at home because Toyota Stadium is a cashless experience.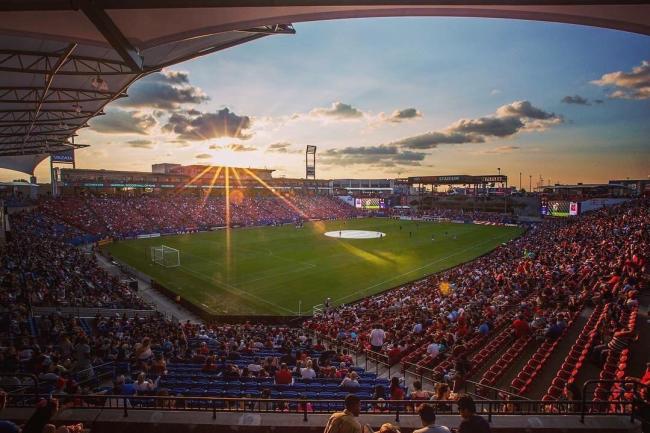 Early birds will have plenty to do before kickoff. Enjoy fun and experiences on the north concourse or the history of "the beautiful game" through an interactive experience at the National Soccer Hall of Fame. The NSHOF honors the past, while incorporating modern technology of the present and future to celebrate the players, veterans, and builders of American soccer. On game-day, if you have a ticket to the FC Dallas match, fans can purchase a $10 ticket to the NSHOF.
Star-worthy Notes
Regardless of the time of year you find yourself in Frisco, be sure to check out the events happening at the home of America's Team, The Star. From College basketball, the ACM Awards (Academy of Country Music), Dallas Cowboys Training Camp activities, Holiday Extravaganza shows and more, there's fun for all ages in and around The Star district.  When guests of the Omni Frisco Hotel aren't enjoying the elevated pool deck and view, they can step outside and be just steps away from Ford Center at The Star. 
Pro tip: check each venue's bag policy before you leave your hotel or home. It's common for there to be a limit on small bag dimensions, so you want to be prepared with the allowable size or clear bags so you can enter security smoothly and be ready for the game experience. 
Now that you have the pro tips for enjoying pro sports in Frisco, grab your hotel, your clear bags, don your favorite fan gear and go make some memories enjoying the games!