Lettuce celebrate! We put together a list of six spots in Frisco serving up some awesome sandwiches. Fair warning: these spots are not what you might consider a "typical sandwich joint" and the sandwiches we mention are probably not your "typical sandwiches," but the good ol' world wide web defines a sandwich as vegetables, sliced cheese or meat, placed between slices of bread, so that's what we're going by. 
Ready to scarf one down? Happy eating:
Nerdvana Frisco: Ok, so maybe our first example is missing the top slice of bread, but it's the thought that counts, right? This hip spot has been serving up some awesome eats and drinks since they opened. One "sandwich" worth a trip is the Veggie Texas Toast featuring pesto cream cheese, onions, tomato and avocado served on a slice of Texas toast. Add a cup of coffee or tea, and enjoy any of their 100s of board games for a fun and unique Frisco experience. 
Tender Smokehouse: Tender offers handcrafted BBQ along with other "fave and crave" menu items. If you can't decide on which meat you want to try, go with the El Jefe Sandwich. This "boss" of a sandwich features brisket, smoked sausage, pulled pork and a spoonful of BBQ beans, all sandwiched between two pieces of Texas toast and topped with a pork rib.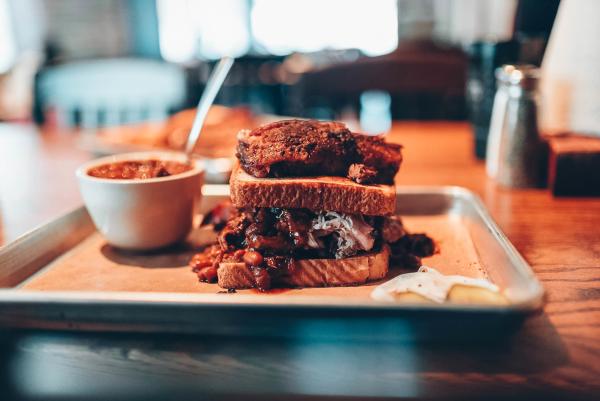 Bonnie Ruth's Cafe et Patisserie: Known for their yummy baked goods, amazing brunch and French favorites, Bonnie Ruth's features a variety of sandwiches on their lunch menu. One popular choice is the Prime Rib a La Basque, which features prime rib, roasted peppers, onions and mushrooms, tomatoes and provolone cheese, all stuffed between a fresh baked French roll. Be sure to save room for some macaroons.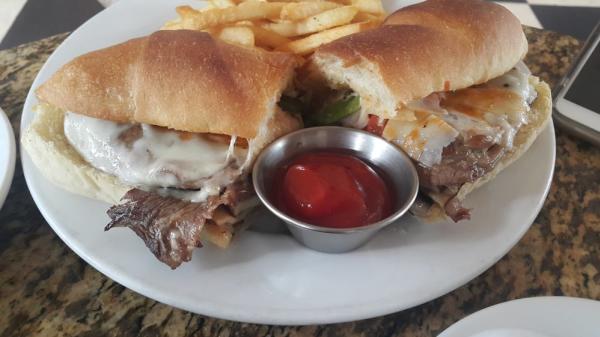 The British Lion Pub: If you're wanting to cheer on your favorite futbol or football team, The British Lion Pub is your spot. Their extensive menu features pub favorites including Scotch Eggs, Fish and Chips, and Bangers and Mash, but one of their most popular menu items isn't quite British. The Grilled Chicken and Avocado Sandwich features grilled chicken served with mixed greens, avocado, tomato, lemon vinaigrette and mayonnaise, served on a warm hoagie roll. This one goes great with a lager pint.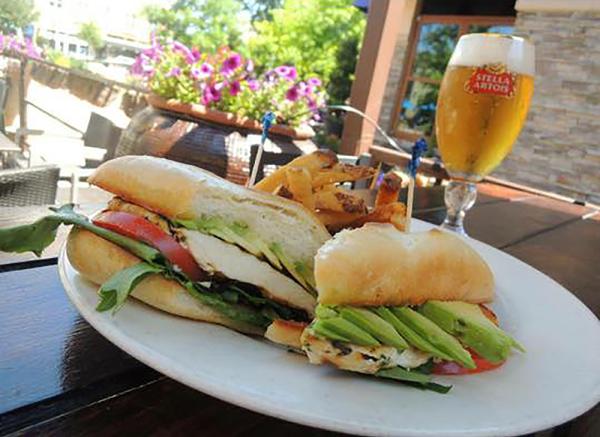 Kenny's Burger Joint: So technically, if we're gong to abide by the definition above, any of Kenny's burgers could be considered sandwiches; however, along with their amazing burgers, we're also big fans of one of the sandwiches listed on their menu, so we'll go with that one here. Kenny's Steak Bomb lives up to it's name. It's an explosion of steak and yummyness. Served on a toasted hoagie roll, this sandwich features shaved rib-eye, mushrooms, onions, peppers, along with white American and provolone cheese. Add Truffle Parmesan fries and one of Kenny's creative cocktails and you're set.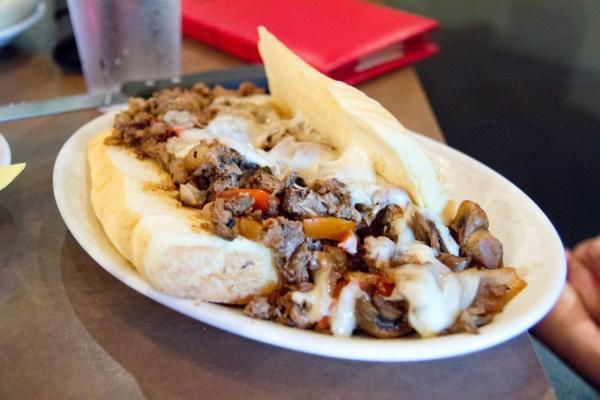 Rudy's Country Store and BBQ: While we tend to mostly highlight "unique to Frisco" spots, Rudy's is one of those eateries that often times, doesn't feel like a major chain. Maybe it's their Texas roots or amazing smoked meats and hometown atmosphere that makes it so? Either way, this is a great spot to enjoy good eats with the family. And when it comes to sandwiches, this place has got them. Be sure to get your needed dose of Tryptophan and order up their smoked turkey sandwich. Simple and yummy, this sandwich is served with a fresh toasted bun and sliced smoked turkey. That's it. Add a side of Rudy's Beans and once seated, pour on their famous Rudy's Original or Sissy Sause.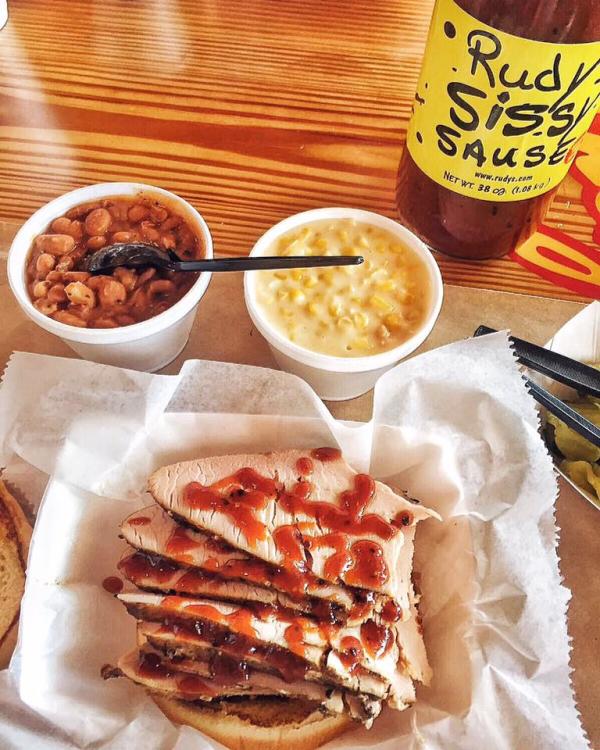 Whether you enjoy a sandwich every day or just on National Sandwich day, we hope you give one of these Frisco dishes a try. And these are definitely not all of the places in Frisco where you can enjoy a sandwich, so if you're still craving more, head on over the dining page to discover other yummy eateries.