If your family is like ours, you're probably itching to hit the town for some much-needed entertainment and family fun. But with COVID-19 still hanging around, you know it needs to be done safely and smartly. Our family of four had such an experience- spectacular fun and safety- at Strikz Entertainment in Frisco.
Family Fun
Strikz is a family-owned and operated entertainment center in central Frisco, located at the intersection of Preston and Lebanon Roads. With over 43,000 square feet of space, Strikz has it all! From state-of-the-art bowling lanes and delicious food and drinks, to laser tag and a huge arcade, Stikz is your one-stop, family-friendly entertainment destination.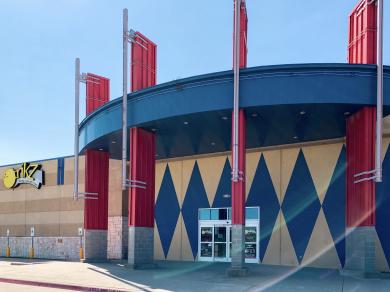 Commitment to Safety
But Strikz isn't only a destination for fun; they're also taking sanitation and safety precautions seriously. Masking requirements are in effect with face coverings required for all guests ages 10 and over at all times, other than when actively eating and drinking; mask wearing for children under 10 is left up to the parent's discretion. All Strikz employees are masked as well.
At the bowling alley, every other lane is closed, creating 7+ feet of distance between each bowling group. All bowling balls are thoroughly sanitized, pre-selected for each group and waiting for you at your lane. This means that your group's bowling balls never interact or mingle with other groups or lanes throughout the entirety of your visit. Likewise, the laser tag vests and guns are thoroughly sanitized between each wear, and only one family unit or group is able to enter the laser tag arena at a time. Over in the arcade, games have either been moved or deactivated to allow for social distancing, and employees make consistent rounds to wipe down all games, machines and arcade accessories.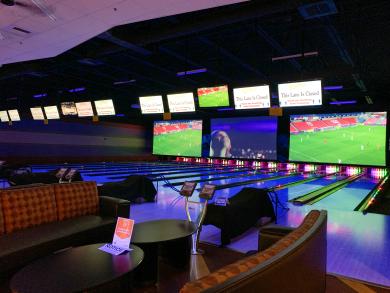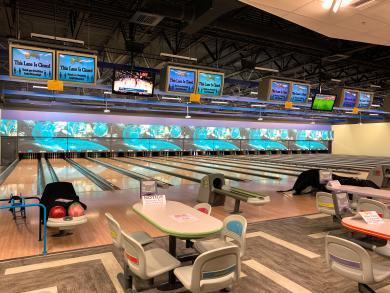 Food and Promotions
In addition to safe family fun, Strikz also offers incredible food options! Their kitchen is fully operational, serving up delicious bowling alley classics, such as pizza and wings, as well as options like salads, burgers and tacos. There is also a robust drink menu for adults to enjoy in the lounge while they play a round or two of billiards.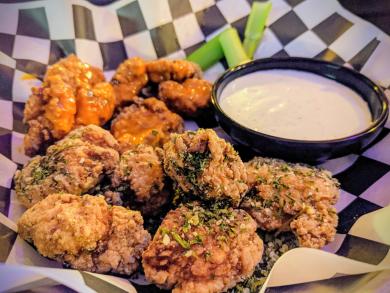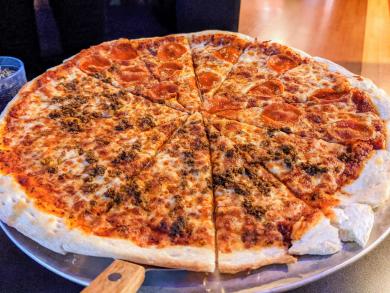 Right now, Strikz has a few promotions available to bring you a full day of fun for a fraction of the cost. The Strikz Stimulus Package includes $7 bowling, $7 laser tag and $7 billiards (pick your activity, play all day), valid Sunday-Friday. Other specials include half-price arcade games and laser tag every day, open to close.
Our family visit to Strikz was a total win- the kids loved getting out of the house and doing something fun and "normal," and as parents, we felt very comfortable with the safety precautions Strikz has put in place. We'll be heading back for some more family-friendly fun soon!