Tourism enriches the lives of all Frisco residents by creating jobs, business, opportunities, and household tax savings.
A recent study was conducted for Visit Frisco by Tourism Economics, an Oxford Economics company. Here are some quick facts from the study of Frisco tourism in 2021. 
Households received $1,586 in tax relief in 2021 as a result of tourism. 
Tourism supported 13,000 jobs in Frisco in 2021.
Visitors spent an average of $4.1 million daily in Frisco in 2021.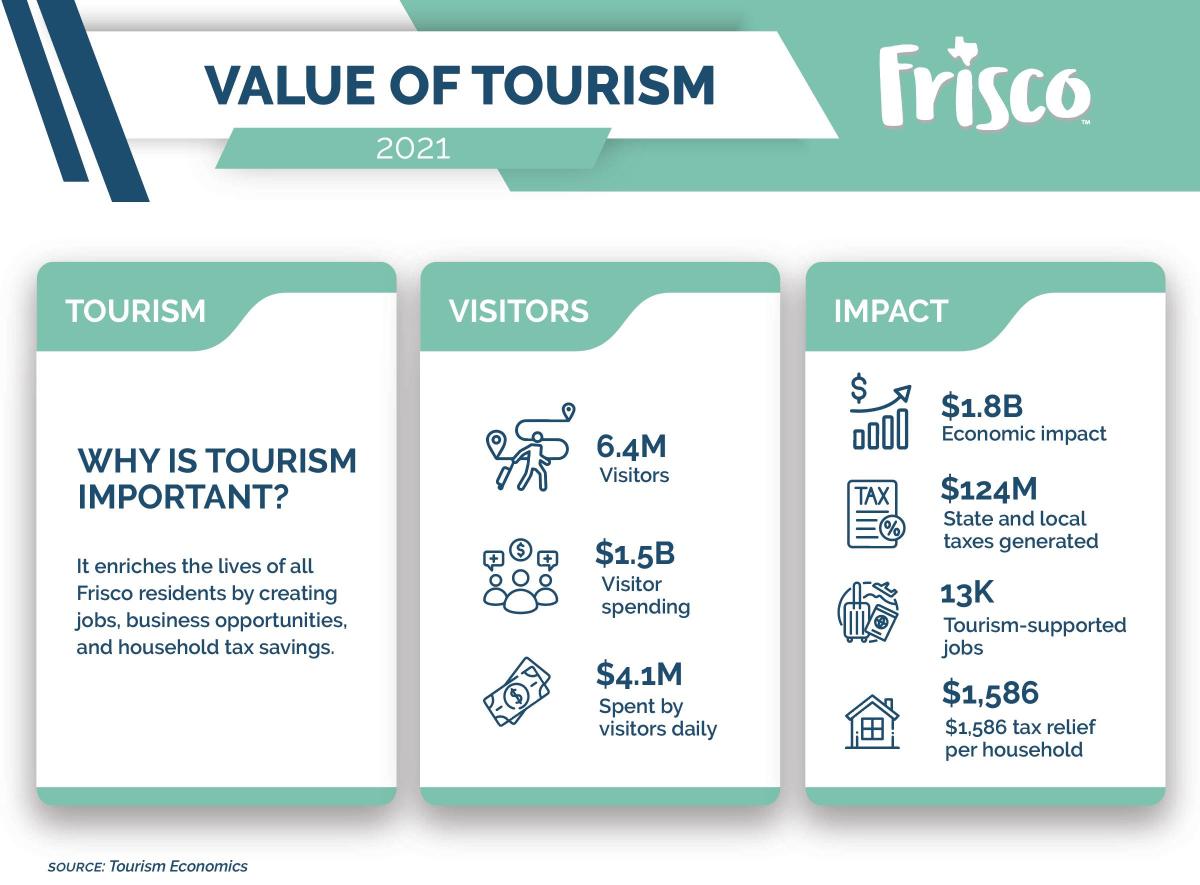 These numbers are the just tip of the iceberg. Let's dig a little deeper. 
The total economic impact of tourism in 2021 in Frisco was $1.8 billion. That's billion...with a "B." While we are talking billions, the total spent by visitors in 2021 equates to $1.5 billion. 
Additionally, tourism generated $124 million in state and local taxes. 
Frisco values those that come to visit and experience every way to play. Whether that be shopping, sports, or arts and culture, Frisco has endless options.
Be sure to stay up to date with new and exciting announcements through our monthly E-Newsletter and blog.