Every year, people around the world ask the same question: What do we do with dad for Father's Day? Luckily, here in Frisco, we have you covered — and we're talking more than a t-shirt or gift card! If you want to give dad something amazing this year, we have a handful of slam-dunk ideas to make Father's Day in Frisco extra special.
Get in Game Mode
Spend quality time with dad while he gets to play the games of yesterday, today, and tomorrow at the National Videogame Museum. It's filled with dozens of one-of-a-kind artifacts and more than 100,000 pieces of videogame hardware, software, documentation, and memorabilia. Open to the public seven days a week, the NVM is a great way to get the family together for something unique and fun for all.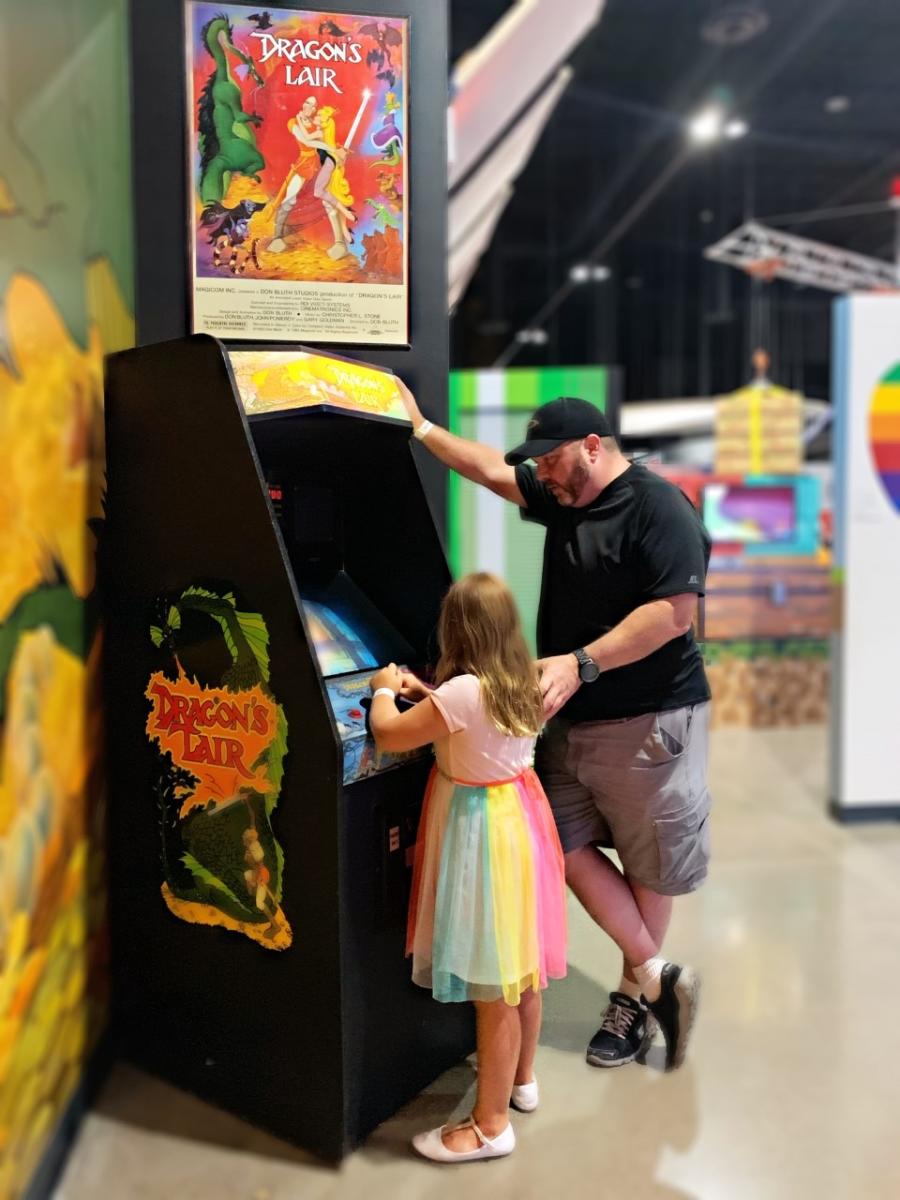 Visit Cowboys Central
Even if you're not a fan of America's Team, a visit to the world headquarters of the Dallas Cowboys at The Star is a must-visit for any sports fan. Take dad on the ultimate football journey with a VIP Guided Tour that includes a stop at Ford Center, a 510,00 square-foot facility that hosts marquee sports events year round — be sure to call The Star for availability of guided tours. See where the Cowboys brass makes big decisions on draft day at the state-of-the-art War Room and then dig deep into Cowboys lore on the Ring of Honor Walk presented by Dr Pepper. For a great photo with dad, be sure to visit the Grand Atrium and its Italian marble floors, dancing LED displays, and more. After a tour, stick around for shopping or a great meal. There's so much to explore at The Star.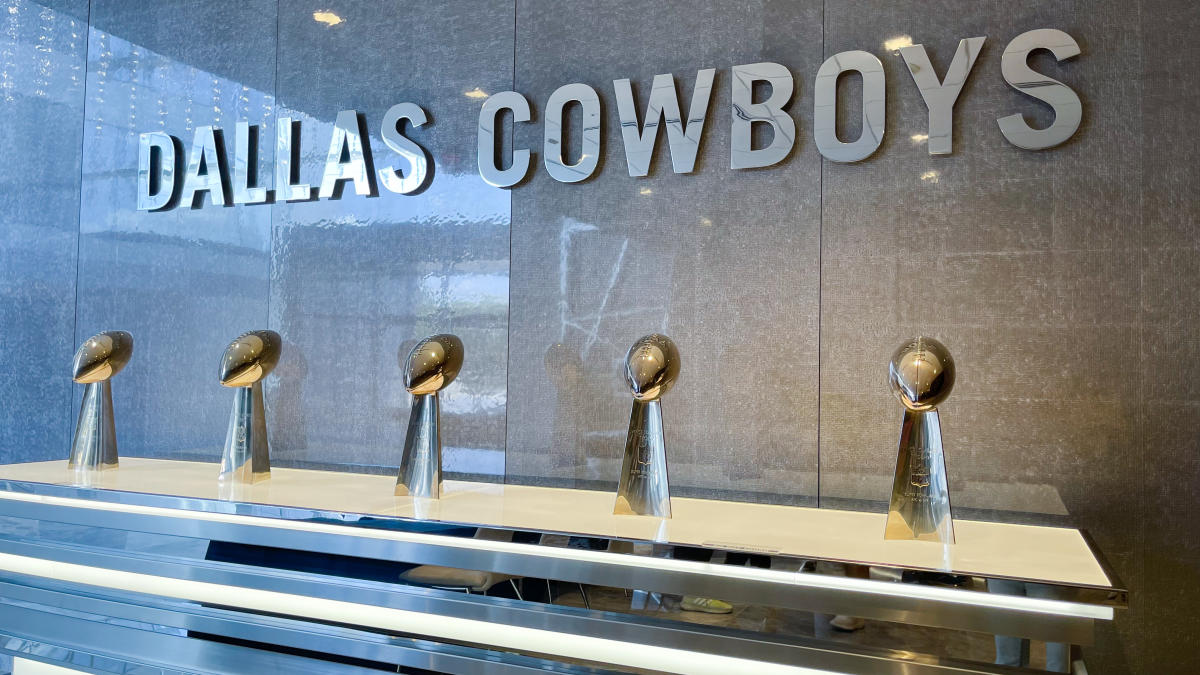 Take Dad Out to the Ballgame
Frisco is also a great spot to enjoy America's favorite pastime. The Frisco RoughRiders play home games right in Frisco at Riders Field. The Double-A affiliate of the Texas Rangers start a home series June 20th. And, this is no ordinary ballpark. Afterall, where else can you float down a world-famous Lazy River? It's not every day you can stay cool in a pool or float on a tub, eat snacks, enjoy drinks, and watch baseball all at the same time. Can't make the game on Father's Day? Check out the schedule and plan your next baseball day in Frisco.
If basketball is your dad's jam, look into the Texas Legends Father's Day Bundle. While supplies last. It includes a Fore Fathers Polo, $25 Ford's Garage gift card, 6 pack of Hop and Sting Legends Beer, and 4 tickets to the 23-24 Legends home opener in the fall. 
Pedal Around Frisco
One of the best ways to enjoy Frisco is on two wheels. It's a great way to enjoy the great outdoors while appreciating nature. In Frisco, we have over 70 miles of bike trails, giving casual bikers a chance to enjoy the view at a leisurely pace along with more intense trails for those looking for a real challenge. If you need a tune up before you ride, stop by to see the experts at Frisco's Bike Mart. 
For a trail that has it all, try Caddo Trail at Stewart Creek. At 1.1 miles, it's not overly challenging, it's lined with trees for shade, and there's art along the trail. There's even a bike lane from Caddo Trail to 5th Street Patio Café if you've worked up an appetite or want to cool down and enjoy a tasty coffee beverage with dad.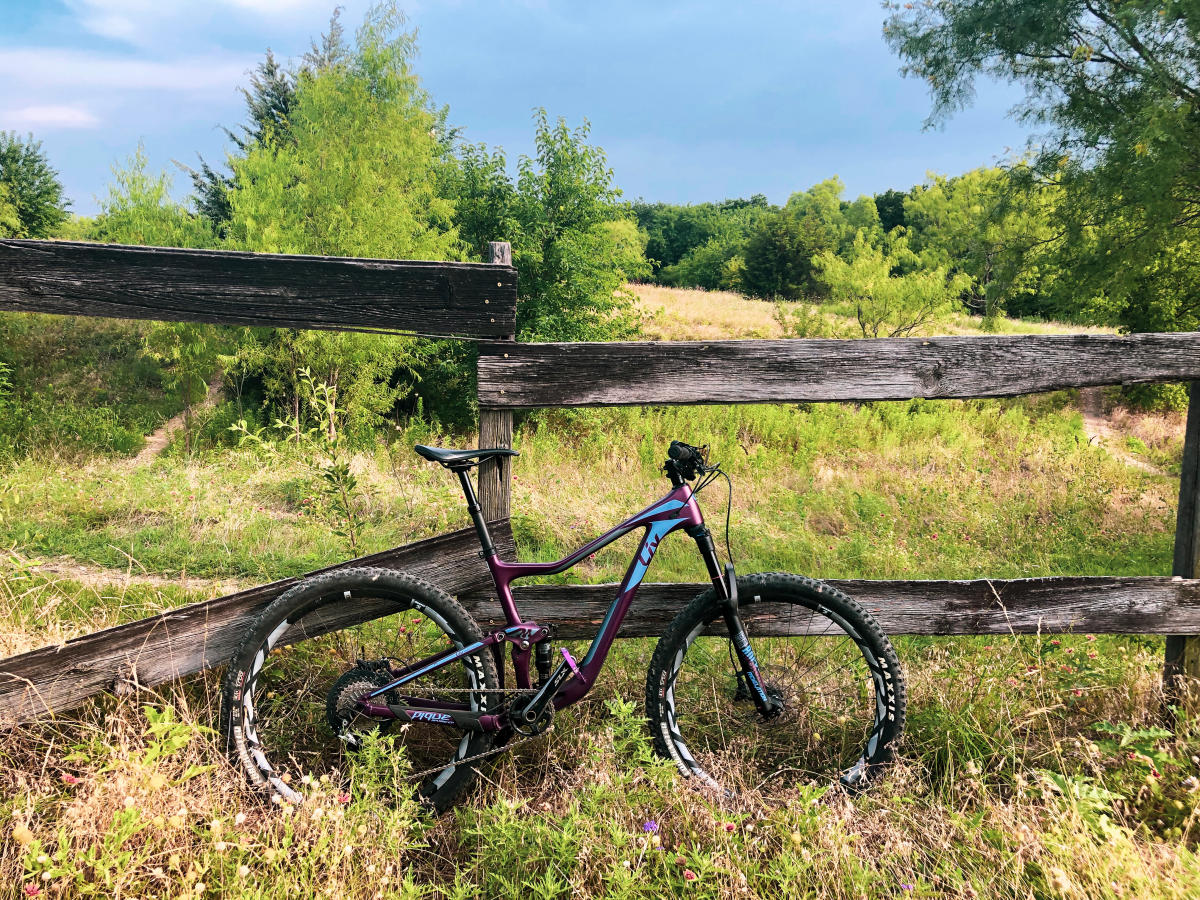 Spend the Weekend on the Fairways
If your dad is like a lot of dads, he loves golf! Luckily for you, golf also loves Frisco. Now that Frisco is the new home of modern golf, it means even more golf in The City That Plays, including two 18-hole world class courses at Fields Ranch East and Fields Ranch West, a 10-hole short course, a practice facility, and the all new Omni PGA Frisco Resort. PGA Frisco is celebrating Father's Day Weekend with a weekend of live music, mouth-watering BBQ, and golf. Start the weekend on Friday, June 16, with a concert on the green by Emerald City Party Band. The Ice House has a special menu with smoked prime rib, lobster mac and cheese, and a "kitchen sink" sundae. 
There's plenty of golf to be played throughout Frisco, including a round on the Fazio Course, designed by the legendary Tom Fazio. Find this course at The Westin Stonebriar Golf Resort & Spa. Have a group who might not be up for the full 18? Rent the Topgolf Swing Suite for some indoor virtual game fun. With a massive screen and a selection of exciting golf, baseball, and hockey games, the Topgolf Swing Suite delivers a one-of-a-kind simulation that's fun for golfers and non-golfers.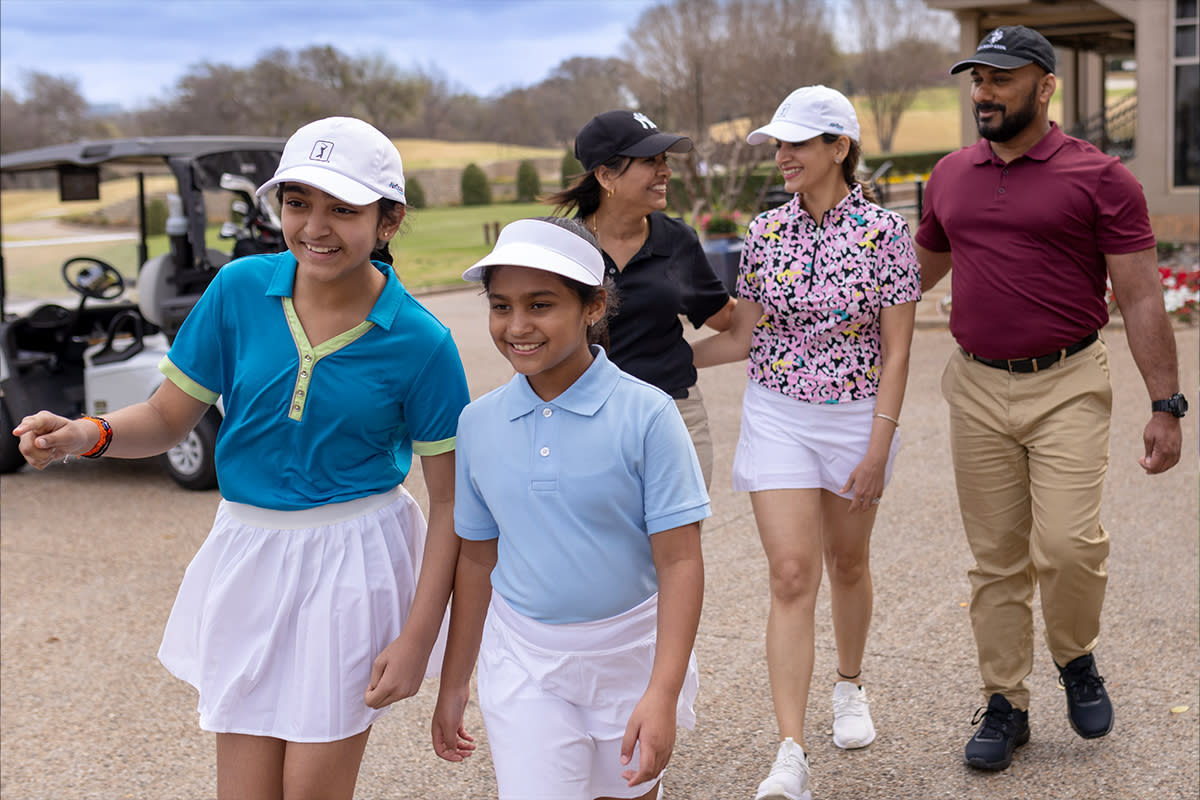 Play in the Park
It can be tricky to find an activity that everyone in the family will love. Hanging out in a park is always a winning idea for free Frisco fun. They're perfect for taking a walk, snapping a photo for Instagram, going fishing, discovering unique sights, or burning off some energy on a playground. For a stroll, scenic spot for family photos, and more, stop by Central Park. It's loved by residents and is a must-see for visitors. Admire the pond, running brook, and walking trails. It's also where you'll find Cattle Drive, an outdoors public art installation with life-sized bronze sculptures of longhorn steers and cowboys on horseback depicting life on the Shawnee Trail.
Visit Arizona, New Mexico, and Colorado Without Leaving Frisco
Trains are a mode of transportation that captivate minds both young and old. TrainTopia takes you on a tour of the American Southwest, with a 2,500 sq. ft. layout that showcases destinations from Arizona, Colorado, New Mexico, and Texas all at 1:24 scale. We have six reasons to check out TrainTopia if you want to learn more. From friendly staff to a scavenger hunt for visitors of all ages, a trip to TrainTopia tracks as a great idea for Father's Day in Frisco.
To get an up close view of the giants of the rails, plan ahead and take dad on a walking tour of the Museum of the American Railroad. You can see the life-sized real trains and G-scale model trains. Check their website for guided tour days and times.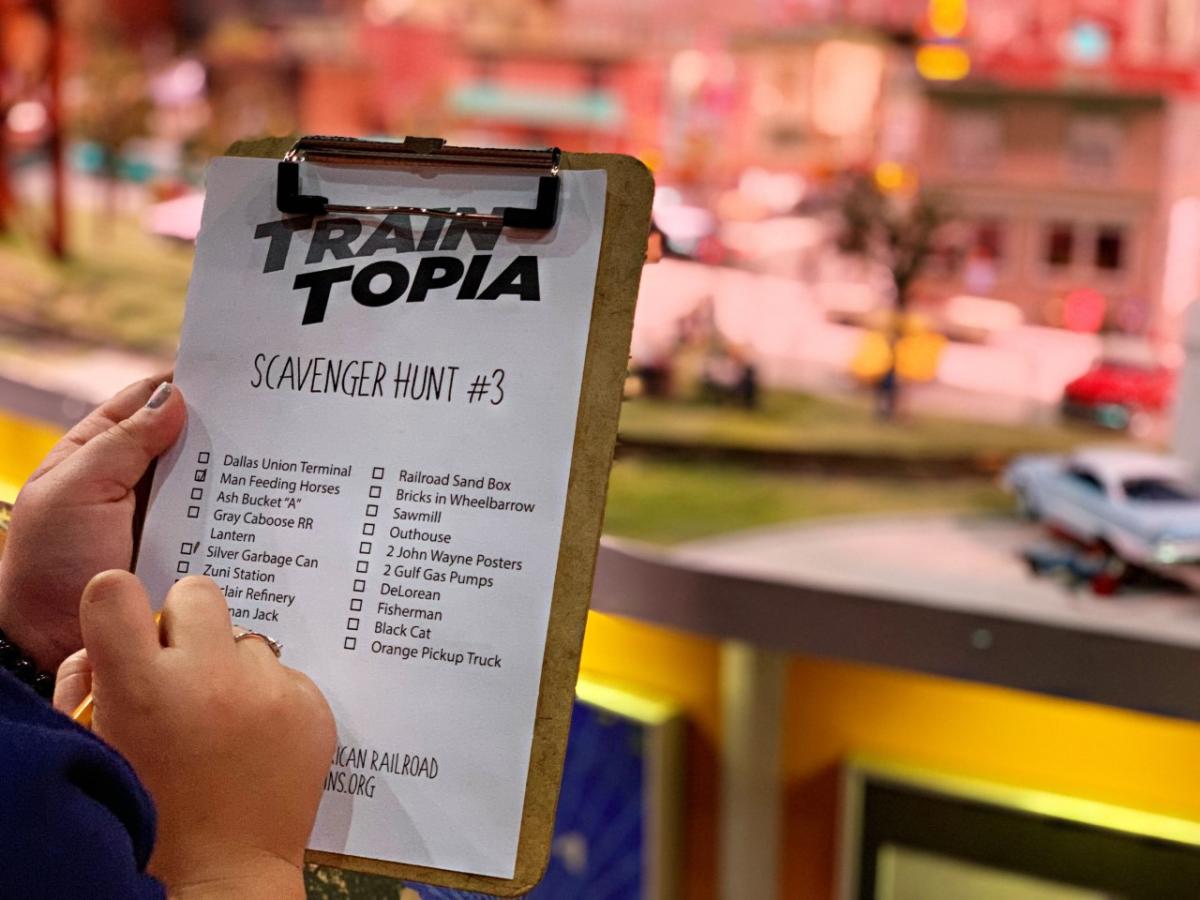 Treat Dad to His Favorite Meal
Listen, nobody knows dad like you. So we're not going to tell you where exactly to take him for brunch, lunch, or dinner on Father's Day. Luckily, Frisco's culinary scene is full of restaurants, diners, and cafés for all tastes. From BBQ and sushi to baked goods and pizza, we have it all. Of course, if dad loves burgers, we have some suggestions of where to find the best burgers in town.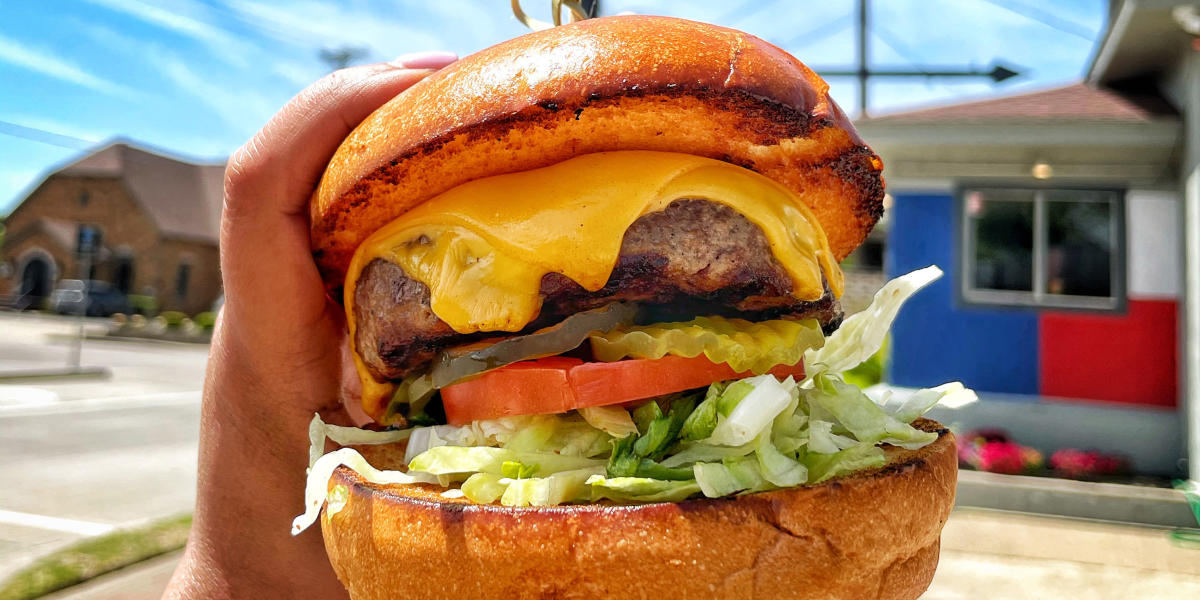 Photo Credit: @feasting_food_fanatic
Plan for Father's Day in Frisco 
Your dad is special and he deserves something special on Father's Day this year. Plan your Frisco experience today. If you want to learn more about all the fun happening in Frisco year round, sign up for our newsletter.